Tennessee Emergency Management Agency releases Severe Weather update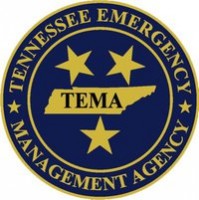 Nashville, TN – A powerful storm front moved across Tennessee on Saturday, February 24th, 2018, and produced localized flooding, lightning impacts, and unconfirmed reports of tornado touchdowns. Several Tennessee counties have rescued individuals from damaged structures and transported those with injuries.
The State Emergency Operations Center in Nashville is activated at a Level 4 – Elevated status and staffed with Emergency Service Coordinators from many State of Tennessee departments with personnel providing direct assistance to the impacted counties.
The Tennessee Emergency Management Agency (TEMA) will be assisting local officials with damage assessments and monitoring the severe weather threat as flash flooding remains a possibility today with the possibility of more rain in the state.

Highlights
Severe weather in Tennessee caused injuries and localized damage to structures Saturday into the overnight hours.
Weather conditions permitting, local officials will conduct damage assessments today.
Personnel at the State Emergency Operations Center (SEOC) are monitoring the weather impacts and supporting local and state partners.
Storm Impacts
In West Tennessee, Obion County first responders rescued 10 people from several damaged structures, and transported three (3) individuals. Henry and Carrol counties also reported isolated damage to power lines and one home.
Montgomery County in Middle Tennessee transported three (3) people with injuries from the storm with several homes impacted. Lightning also damaged a roof on the Dunn Center at Austin Peay State University while a basketball game was underway.
There are no reports of fatalities from the storm.

Response Actions
TEMA's West and Middle Regional Coordination Centers are operational to respond to resource
The Tennessee Department of Health in contact with health systems to monitor and track conditions of injured individuals.
The Tennessee Department of Human Services in contact with local officials to anticipate any sheltering needs.
Tennessee Department of Transportation and Tennessee Highway Patrol also are supporting local communities with storm impacts.
TEMA will remain in contact with local emergency managers to ensure all damages there are no outstanding resource requests or unmet needs.

Key Messages
Monitor local news sources for updates on weather forecasts, and for any weather watches or warnings issued for your area.
Follow the instructions of emergency officials and be ready to take cover in any severe weather situation.
Do not drive or walk through any high water – Turn Around, Don't Drown.
Do not attempt to move any downed power lines. Instead contact your local power company to report the damage or call 9-1-1 if it is an emergency situation.