Nashville, TN – The Tennessee Wildlife Resources Agency (TWRA) announces that the Tennessee's 2019-20 statewide gun hunting season for deer opens Saturday, November 23rd. Deer gun season has the traditional opening date of the Saturday prior to Thanksgiving.
During gun season, sportsmen may also use muzzleloader or archery equipment. In the newly-created Unit CWD, guns have been permitted since the start of muzzleloader-archery season on November 9th. The season will continue through January 5th, 2020. The second Young Sportsman Hunt is January 11th-12th, 2020.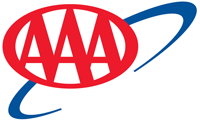 Nashville, TN – More than 55 million travelers (1.3 million Tennesseans) are making plans to kick off the holiday season with a trip of 50 miles or more away from home this Thanksgiving. This will be the second-highest Thanksgiving travel volume since AAA began tracking in 2000, trailing only the record set in 2005.
Overall, an additional 1.6 million more people will travel compared with last year, a 2.9% increase.

Nashville, TN – The Tennessee State Board of Education is inviting the public to provide feedback and comments on the state's K-12 mathematics academic standards through December 6th, 2019, at 12:00pm CT.
To facilitate suggestions on proposed revisions to the academic standards, the State Board launched a public review survey to allow Tennesseans to share their opinions on the current math academic standards.

Nashville, TN – Tennessee's unemployment rate held steady in October. The new rate of 3.4 percent matches the previous month's rate, according to data from the Tennessee Department of Labor and Workforce Development (TDLWD).
While Tennessee's jobless rate remained the same between September and October, over the past year, Tennessee's seasonally adjusted unemployment rate experienced a slight uptick from 3.3 percent to 3.4 percent.

Nashville, TN – The Tennessee Department of Commerce and Insurance (TDCI) proudly announces that the "Get Alarmed, Tennessee!" program will continue providing life-saving smoke alarms to Tennesseans in 2020 with the recent approval of a Federal Emergency Management Agency (FEMA) Fire Prevention and Safety Grant.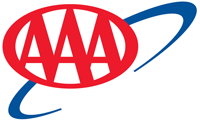 Nashville, TN – AAA reports Tennessee Gas Prices are up five cents compared to last week. Today's state average is $2.35 which is the same as a month ago, but 14 cents less than last year.
Likewise, the national average is $2.61, which is one cent more than last week, three cents more than one month ago, but eight cents less than this time last year.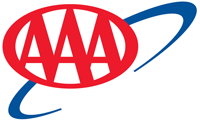 Nashville, TN – AAA says older adults with discomfort or low confidence while driving are adjusting their driving patterns to avoid driving at night, on the freeway, in afternoon rush hour traffic, or in unfamiliar areas, according to new research from the AAA Foundation for Traffic Safety.
Some of the self-regulated changes older drivers make can be unnecessary and do not always improve safety. In order to extend their mobility and reduce risk on the road, AAA recommends older drivers consult a healthcare professional when feelings of driving discomfort arise.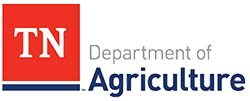 Nashville, TN – Two Tennessee forest product companies recently joined nearly 80 industry and government representatives on a trade mission to one of the fastest-growing regions of the world. Clark Lumber Company in Red Boiling Springs and Fidelis Forest Management in Baxter joined the Tennessee Department of Agriculture for a trade mission to Ho Chi Minh City, Vietnam to expand their export opportunities.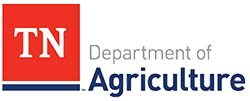 Nashville, TN – Despite the cooler temperatures, mosquitoes are still active in Tennessee. The state veterinarian is confirming a case of mosquito-borne West Nile virus (WNV) in a horse in Robertson County.
Mosquitoes transmit WNV. Sick horses cannot directly infect humans or other horses.
Nashville, TN – Tennessee Governor Bill Lee, Tennessee Department of Veterans Services Commissioner Courtney Rogers and Tennessee Adjutant General Major General Jeff Holmes will recognize five veteran state employees and more than 450,000 Tennessee veterans of all ages and eras at the annual Veterans Day event on Friday, November 8th at 11:00am CST on Tennessee Tower Plaza in Nashville.