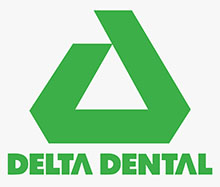 Oak Brook, IL – With in-person trick-or-treating in question these days, many parents are re-thinking ways for their children to celebrate Halloween.
If going door-to-door is not an option, consider these ideas by lifestyle expert Ashley Todd (@ashleyjtodd), who has teamed up with Delta Dental of Washington to offer parents some fun candy and activity alternatives to help make the day special for their little ghosts and goblins.
Instead of having kids gorge on candy, Todd recommends starting a new tradition by making one of these tooth-friendly sweet treats: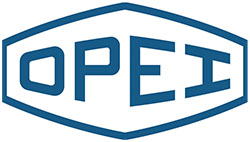 Alexandria, VA – After your lawn gets its last cut before winter, it will be time to put away spring and summer outdoor power equipment, like lawn mowers, leaf blowers, and trimmers.
What's next? Snow throwers, generators and other small engine equipment need to be readied for winter use. How and when you prepare your equipment for seasonal changes can save you time and money later, says the Outdoor Power Equipment Institute (OPEI).

Nashville, TN – The 2021 Beyond Becoming an Outdoors-Woman Muzzleloader Workshop will be sponsored by the Tennessee Wildlife Resources Agency November 12th-14th, 2021 in Humphreys County.
Female hunters 18 and older will have the opportunity to learn about hunting deer during the weekend.
The workshop will be held at Buffalo Ridge Refuge, which incorporates a variety of wildlife management practices and totals more than 2,000 acres of prime deer habitat. Along with the hunts, a variety of topics including deer biology, deer management, and hunting ethics will be covered.

Nashville, TN – Youth between the ages of 10-16, who are hunter safety certified and who have never harvested a deer, are eligible to win a spot in what has become an annual special hunt.
The Tennessee Wildlife Resources Agency (TWRA) will host the hunt in conjunction with the opening day of the 2021 Tennessee Young Sportsman Deer Hunt on Saturday, October 30th.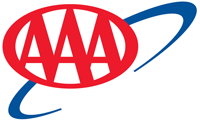 Orlando, FL – The COVID-19 Coronavirus pandemic has had a profound impact on Americans' travel plans. How they plan—and protect—those trips have also changed.
According to a recent AAA Travel survey, more than half (55%) of American adults are planning a vacation of at least one overnight stay before the end of next year, and those travelers are increasingly turning to travel insurance to protect their vacation investments.

Nashville, TN – Red, orange, and vibrant yellows burst through the trees, the aroma of pumpkin and apple treats fill the crisp, cool air, laughter fills corn mazes and pumpkin patches and stories of haunted destinations inspire curiosity.
Here's what's new, trending, and happening this fall across Tennessee.

Nashville, TN – The Tennessee Wildlife Resources Agency (TWRA) will be celebrating 2021 National Hunting and Fishing Day (NHFD) on Saturday, September 25th. On this special day, the rich tradition of fishing, hunting, and target shooting will be observed recognizing the conservation efforts of sportsmen and women across the country.
The day also coincides with the start of the statewide fall archery season for deer and the fall archery season for turkey in selected counties.
[Read more]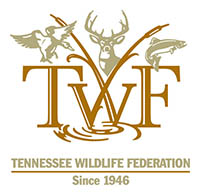 Nashville, TN – Tennessee Scholastic Clay Target Program (SCTP) invites youth in grades 4 through 12 to come out and try their hand at the shotgun shooting sports. The free Recruiting Days will be held on October 2nd and October 9th at 17 locations across the state and will introduce youth to teams in their area.
To find a location near you and reserve your spot, visit tnwf.org/explore.
"Not only is Tennessee SCTP one of the biggest and best-shooting programs in the nation, it's a supportive community where new athletes are given the tools to succeed," said Ashley Tone, Tennessee SCTP manager.

Kingsport, TN – The Tennessee Fish and Wildlife Commission (TFWC) approved changing licenses to 365-day duration instead of expiring at the end of February each year at its September meeting. The new rule will go into effect beginning March 1st, 2022.
The TWFC also heard reports on chronic wasting disease (CWD), quail, boat ramps, and corrective actions to be taken on quota hunt drawings among agenda items at the meeting which concluded Friday.
[Read more]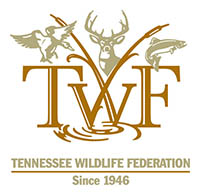 Nashville, TN – After receiving more than 3,200 wildlife and landscape submissions for its 7th annual photo contest, Tennessee Wildlife Federation is asking the public to vote for the best photograph.
Visit tnwf.org/peoples-choice to vote. Voting closes on September 14th at 11:59pm CT.
A panel of jurors has selected 50 photos to participate in public voting. Now, Tennesseans can cast their vote—and cast another every 24 hours. Each ballot submitted enters the voter to win one of several Federation prize packs.