Nashville, TN – The application period deadline is nearing for the Tennessee Wildlife Resources Agency 2022 Spring Turkey Quota Hunts. Applications will be accepted until 11:59pm CT on January 12th.
Applications can be made online at gooutdoorstennessee.com, or at a TWRA license agent, or TWRA regional office.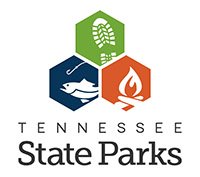 Nashville, TN – Tennessee State Parks invite all Tennesseans to enjoy guided First Day Hikes at parks across the state to ring in the New Year. All hikes are on January 1st, 2022 with the exception of hikes on December 31st at David Crockett Birthplace, Harrison Bay, and Radnor Lake state parks.
The hikes are designed for all ages and abilities. They are an opportunity to begin a New Year's resolution for good health, continue an ongoing commitment to hiking, or simply enjoy the beauty of nature in the state parks.
Details on the First Day Hikes for individual parks can be found here.

Nashville, TN – Discover new attractions, restaurants, distilleries, hotels, exhibits, milestone anniversaries, renovations, and unique experiences across Tennessee.
Whether it's music, food, scenic beauty, family memories, road trips or hidden gems, find your travel inspiration.
Nashville, TN – Tennessee Governor Bill Lee and fishing icon Bill Dance have announced a new initiative to improve and enhance Tennessee lakes, increase visitation, and honor Dance's legacy with the creation of Bill Dance Signature Lakes.
TWRA and the State of Tennessee will invest $15 million in improvements both above and below the water at 18 lakes that bear fishing legend Dance's stamp of approval.

Morristown, TN – For the first time since the 1960s, Cutthroat Trout are being stocked into Tennessee's waterways to provide anglers with the opportunity to catch a different trout species at a few locations.
On Wednesday afternoon, 2,550 Cutthroat Trout were released into the upper portion of Fort Patrick Henry Reservoir on the Holston River below Boone Dam. Last week, 3,000 cutthroats were also stocked into the Hiwassee River, and there are plans to release 2,250 more into the Tims Ford tailwater on the Elk River in the coming months.

Oak Ridge, TN – On Wednesday, December 15th, 2021, the U.S. Department of Energy (DOE) signed an Agreement in Principle with the Tennessee Wildlife Resources Agency (TWRA) that lays the groundwork to transfer more than 3,500 acres of scenic East Tennessee land to the state.
Transferring this federally owned land will increase natural resource management and designate areas for greenspace and mixed-use recreational opportunities for the public.
Written by Dr. Jean Buzby
USDA Food Loss and Waste Liaison in the Office of the Chief Economist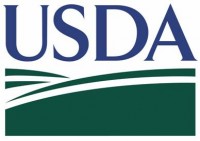 Washington, D.C. – Here's a cool idea: A clean, well-organized refrigerator can help your family prevent food waste.
Three Ways To Fight Food Waste
1. Know and, if necessary, reorganize your fridge and pantry.
Keep your refrigerator and pantry clean and organized so you can see what needs to be eaten first. If fresh food is "out of sight, out of mind," it may be forgotten until it's no longer fresh and so ultimately wasted. Food is less likely to go bad when you use the more perishable and older items first.

Nashville, TN – The Tennessee Wildlife Resources Agency (TWRA) says the December 14th application period for the late segment waterfowl hunting period and the youth/military hunt on wildlife management areas is nearing.
Applications can be made until 11:59pm CT and there is no fee for applying this season. This is a new process for the youth and veterans draw.
[Read more]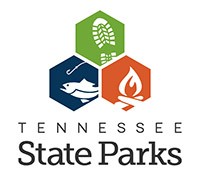 Nashville, TN – Tennessee State Parks will seek input from visitors of Paris Landing State Park in a meeting on December 14th, 2021to discuss replacement options for the swimming pool currently at the park.
Parks officials announced that the swimming pool will not reopen. The swimming pool was closed in 2020 and 2021 due to complications related to COVID-19 Coronavirus.
Reopening the pool is unfeasible due to aging facilities, declining visitation pre-COVID 19 Coronavirus, and high expenses.

Nashville, TN – The Tennessee Wildlife Resources Agency (TWRA) has begun its 2021-22 winter trout stocking schedule. TWRA plans to release approximately 75,000 rainbow trout into Tennessee waters through March.
The program provides numerous close to home trout fishing opportunities for anglers during the winter months. These fisheries also provide a great opportunity to introduce children or first-time anglers to fishing.