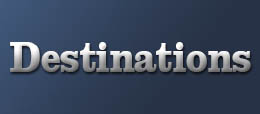 Springville, TN – Just inside the Henry County Tennessee line, sits an unincorporated little community that plays host to over 400 acres of beauty and bliss. The perfect setting for weddings, corporate conferences, or just a personal getaway for rest and relaxation.
Sandy Creek, with a nature inspired event center, features beautifully landscaped rolling hills with five unique, craftsman style rental venues of varying sizes,, along with five beautifully decorated facilities for overnight stays.

Nashville, TN – The 2020 application period for the trapping of a peregrine falcon to be used in falconry will begin July 1st, 2020 the Tennessee Wildlife Resources Agency (TWRA) has announced.
The number of permits to be allowed for the taking of peregrine falcons to be used in falconry is three this year as allowed by the U.S. Fish and Wildlife Service.
The TWRA will award the permits to the winners of a draw to be held on Wednesday, August 26th.

Nashville, TN – The Tennessee Fish and Wildlife Commission passed an emergency rule to provide a different procedure for issuing duck blinds this year to help protect public health due to COVID-19 Coronavirus. The action came Friday at the June meeting of the commission held at the Tennessee Wildlife Resources Agency's Region II Ray Bell Building.
The handheld drawings usually result in large crowds gathering at the various sites.

Nashville, TN – The Tennessee Wildlife Resources Agency (TWRA) will host three Facebook Live events in July to talk with anglers and get feedback about fishing in Tennessee. The three events will be generally focused on east, middle, and west regions of the state and general comments or questions will be taken prior or during any meeting.
TWRA welcomes the public to provide any comments or questions in advance of the events to ask.twra@tn.gov, or on Facebook or Instagram via direct message prior to and during the events.

Nashville, TN – The Tennessee Wildlife Resources Agency (TWRA) says food plots are not just for deer, turkeys, and doves.
In fact, various food plot mixtures are as beneficial for pollinators as expensive wildflower plantings. Mixtures of certain annual and perennial plants, including various clovers and chicory, that provide large amounts of high-quality forage for deer and turkeys also provide a continuous source of nectar for pollinators from mid-April through August.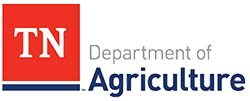 Nashville, TN – Tennessee Department of Agriculture says Farmers Markets are opening across Tennessee and offering fresh, local food.
Whether you're looking for meat, produce, or artisan products, a farmers market near you provides easy access to local, quality products. Shopping at farmers markets also serves as one of the best ways to keep your money in your community.
Nashville, TN – The U.S. Fish and Wildlife Service announces hunt program information for Tennessee and Cross Creeks National Wildlife Refuge in West Tennessee.
The new hunt brochures for each refuge are now available online and at refuge offices, kiosks and area sporting goods stores.
Tennessee National Wildlife Refuge provides hunting opportunities on all three of its units for white-tailed deer, raccoon, wild turkey, squirrel and resident Canada goose. Cross Creeks provides hunts for all the above species except raccoon.

Nashville, TN – Tennessee's 2020 Free Fishing Day will go on as scheduled. The day is set for Saturday, June 6th, 2020 when anyone may fish free without a license in Tennessee's public waters.
The Tennessee Wildlife Resources Agency provides the annual free day in hopes of increasing interest in fishing. The day allows anyone the opportunity to try this great outdoor sport, especially children to celebrate fishing as a wholesome and healthy recreational option.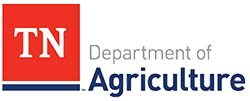 Nashville, TN – Summer is meant for grilling and Tennesseans have a chance to win local meats with the Pick Tennessee Products "Fill Your Grill" contest.
For more than thirty years, Pick Tennessee Products has connected farmers directly to consumers. Between June 1st and 15th, 2020 you can register to win $200.00 worth of local meats from your choice of Tennessee farms participating in Pick Tennessee Products.
[Read more]
Nashville, TN – The Tennessee Wildlife Resources Foundation (TWRF) has put together seven priceless, outdoor experience packages for its 2020 Tennessee Conservation Raffle.
Formerly known as the Elk Tag Raffle, this year's Conservation Raffle has opportunities for everyone whether a hunter, fisherman, camper, or lover of the outdoors. One hundred percent of the funds from the raffle goes to support wildlife habitat restoration.