Nashville, TN – The Tennessee Wildlife Resources Agency and the Tennessee Fur Harvesters Association will be hosting the inaugural Becoming an Outdoors Woman (BOW) Trapper Workshop on January 20th-21st at Buffalo Ridge Refuge in Humphreys County.
Instructors at the camp are outdoor women who will teach the fundamentals of trapping, snaring, fur handling, and tanning animals. The two-day workshop is free, but registration is mandatory, and participation is limited. Registration may be made at: https://license.gooutdoorstennessee.com/Event/ViewEvent.aspx?id=46344
[Read more]

Nashville, TN – Tennessee's 2022-23 statewide gun hunting season for deer opens Saturday, November 19th. The season traditionally opens each year on the Saturday prior to Thanksgiving. During gun season, sportsmen may also use muzzleloaders or archery equipment.
"Deer hunting season is one of our state's most cherished traditions," said Jason Maxedon, Executive Director of the Tennessee Wildlife Resources Agency (TWRA). "We hope everyone will be able to get into the woods and have the opportunity to carry someone with you to continue the tradition."

Nashville, TN – 2022 Beyond Becoming an Outdoors-Woman Muzzleloader Workshop will be sponsored by the Tennessee Wildlife Resources Agency from November 11th-13th in Humphreys County.
Female hunters 18 and older will have the opportunity to learn about hunting deer during the weekend.
The workshop will be held at Buffalo Ridge Refuge, which incorporates a variety of wildlife management practices and totals more than 2,000 acres of prime deer habitat. Along with the hunts, a variety of topics including deer biology, deer management, and hunting ethics will be covered.
[Read more]

Nashville, TN – The Tennessee Wildlife Resources Agency (TWRA) says that youth between the ages of 10-16, who are hunter safety certified and who have never harvested a deer, are eligible to win a spot in what has become an annual special hunt.
The TWRA will host the hunt in conjunction with the opening day of the 2022 Tennessee Young Sportsman Deer Hunt on Saturday, October 29th.
Youth from various regions from across the state have participated in the event held at Buffalo Ridge Refuge in Humphreys County. A total of 30 young hunters will be selected to participate. Applications and registration can be made at gooutdoorstennessee.com under the events section.
[320left]Buffalo Ridge incorporates a variety of wildlife management practices and totals more than 2,000 acres of prime deer habitat. Treestands will be provided, including three which are handicap accessible. A Friday night cookout will be held. Sites will be available for those who wish to camp (participants must provide their own camping gear). Breakfast and lunch will also be provided Saturday.

TWRA will hold a drawing and the winners will be notified the week prior to the hunt. Confirmation packets will be sent to the successful participants that will include directions and a list of items to bring as well as a list of area hotels. Winning hunters are responsible for providing the appropriate Tennessee hunting license and must be accompanied by a non-hunting adult at least 21 years of age or older.

For additional information, contact Donald Hosse, at Don.Hosse@tn.gov.

Nashville, TN – The Tennessee Wildlife Resources Agency will be celebrating 2021 National Hunting and Fishing Day (NHFD) on Saturday, September 24th, 2022.
On this special day and 50th anniversary of its establishment, the rich tradition of fishing, hunting, and target shooting will be observed recognizing the conservation efforts of sportsmen and women across the country.
The day also coincides with the start of the statewide fall archery season for deer and the fall archery season for turkey in selected counties.
[Read more]

Nashville, TN – The application period deadline is nearing for the Tennessee Wildlife Resources Agency 2022 Spring Turkey Quota Hunts. Applications will be accepted until 11:59pm CT on January 12th.
Applications can be made online at gooutdoorstennessee.com, or at a TWRA license agent, or TWRA regional office.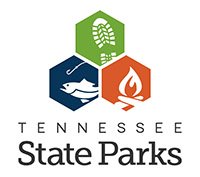 Nashville, TN – Tennessee State Parks invite all Tennesseans to enjoy guided First Day Hikes at parks across the state to ring in the New Year. All hikes are on January 1st, 2022 with the exception of hikes on December 31st at David Crockett Birthplace, Harrison Bay, and Radnor Lake state parks.
The hikes are designed for all ages and abilities. They are an opportunity to begin a New Year's resolution for good health, continue an ongoing commitment to hiking, or simply enjoy the beauty of nature in the state parks.
Details on the First Day Hikes for individual parks can be found here.

Nashville, TN – Discover new attractions, restaurants, distilleries, hotels, exhibits, milestone anniversaries, renovations, and unique experiences across Tennessee.
Whether it's music, food, scenic beauty, family memories, road trips or hidden gems, find your travel inspiration.
Nashville, TN – Tennessee Governor Bill Lee and fishing icon Bill Dance have announced a new initiative to improve and enhance Tennessee lakes, increase visitation, and honor Dance's legacy with the creation of Bill Dance Signature Lakes.
TWRA and the State of Tennessee will invest $15 million in improvements both above and below the water at 18 lakes that bear fishing legend Dance's stamp of approval.

Morristown, TN – For the first time since the 1960s, Cutthroat Trout are being stocked into Tennessee's waterways to provide anglers with the opportunity to catch a different trout species at a few locations.
On Wednesday afternoon, 2,550 Cutthroat Trout were released into the upper portion of Fort Patrick Henry Reservoir on the Holston River below Boone Dam. Last week, 3,000 cutthroats were also stocked into the Hiwassee River, and there are plans to release 2,250 more into the Tims Ford tailwater on the Elk River in the coming months.