Nashville, TN – Tennessee Wildlife Resources Agency (TWRA) says the first of two Tennessee young sportsman deer hunts for the 2019-20 season will be held the weekend of October 26th-27th, 2019.
Youth ages 6-16 years of age may participate. Participating youth can use gun, muzzleloader, and archery equipment.
Young sportsmen must be accompanied by a non-hunting adult, 21 or older who must remain in position to take immediate control of the hunting device.

Nashville, TN – The 2019 Beyond Becoming an Outdoors-Woman Muzzleloader Workshop will be sponsored by the Tennessee Wildlife Resources Agency November 8th-10th, 2019 in Humphreys County.
Female hunters 18 and older will have the opportunity to learn about hunting deer during the weekend. The workshop will be held at Buffalo Ridge Refuge, which incorporates a variety of wildlife management practices and totals more than 2,000 acres of prime deer habitat.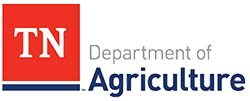 Nashville, TN – Autumn fun is here! From pumpkin-picking to fall birthday celebrations, the Tennessee Department of Agriculture says agritourism destinations are sure to create a lifetime of memories for the whole family.
If you are looking for the perfect adventure this season, you're in luck. Many pick-your-own pumpkin patches are already open, and most operations will be in full swing the beginning of October.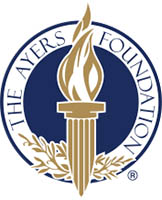 Nashville, TN – The Ayers Foundation, created in 1999 to sustain and significantly improve the quality of life in Tennessee, has made a notable gift to Tennessee Wildlife Federation in support of its efforts to fight invasive Asian carp in the state's waters.
Tennessee Wildlife Federation is one of the largest and oldest nonprofits dedicated to conserving the state's wildlife and natural resources. Its public policy work has increasingly focused on Asian carp as the invasive species, and the damages they cause, spread through Tennessee's waterways.

Nashville, TN – The Tennessee Wildlife Resources Agency (TWRA) says the 2019 deer archery-only hunting season opens statewide in Tennessee on Saturday, September 28th. The archery season dates in five of the state's deer hunting units are the same. The dates are September 28th-October 25th and October 28th-November 8th.
There are ample opportunities for deer hunters in Tennessee. There are more than 100 wildlife management areas and refuges across the state managed by the Tennessee Wildlife Resources Agency ranging in various sizes.

Nashville, TN – Youth between the ages of 10-16, who are hunter safety certified and who have never harvested a deer, are eligible to win a spot in what has become an annual special hunt. The Tennessee Wildlife Resources Agency will host the hunt in conjunction with the opening day of the 2019 Tennessee Young Sportsman Deer Hunt on Saturday, October 26th.
Youth from various regions from across the state have participated in the event held at Buffalo Ridge Refuge in Humphreys County.

Nashville, TN – The Tennessee Fish and Wildlife Commission (TFWC) will be updating fishing regulations at its September meeting. The meeting is scheduled September 19th-20th, 2019 in the Tennessee Wildlife Resources Agency's Region II Ray Bell Building in Nashville.
Committee meetings start at 1:00pm on Thursday. The regular TFWC meeting begins at 9:00am on Friday.
The TWRA Fisheries Division presented its proposed changes to regulations at the TFWC's August meeting.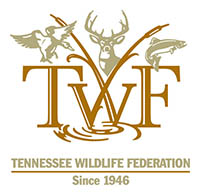 Nashville, TN – Tennessee Scholastic Clay Target Program invites 4th through 12th graders from all corners of the state to come explore the shotgun shooting sports and try hitting a few targets on their own.
The free Recruitment Day is on September 28th from 10:00am to 2:00pm (local time) and will introduce youth to teams in their area. To find a location near you visit tnwf.org/explore.
"We're always excited to welcome and introduce new athletes to the sport. Whether you've handled a firearm before or not, Recruitment Day is a safe and fun way to try the sport for the first time," said Andrew Peercy, Tennessee SCTP manager.

Nashville, TN – On Saturday, August 24th, 2019, Tennessee residents are allowed to hunt without a license which coincides with the opening day of squirrel season as well as being during the August private lands, archery only deer season.
Free Hunting Day is an event the Tennessee Wildlife Resources Agency annually provides in hopes of increasing interest in hunting. Squirrel hunting is one of Tennessee's oldest and favorite traditions. The day serves as an excellent opportunity for people to experience the enjoyment of the sport.

Nashville, TN – Tennessee Wildlife Resources Agency (TWRA) Tennessee's statewide three-day archery private lands only/antlered only deer season will be held August 23rd-25th, 2019. In addition, newly-created muzzleloader/archery, antlered only hunt for the new Unit CWD for private lands and selected public lands will take place.
Unit CWD hunting regulations only apply to CWD positive counties of Fayette County, Hardeman County, and Madison County and CWD high-risk counties of Chester County, Haywood County, McNairy County, Shelby County, and Tipton County.