Nashville, TN – The Tennessee Department of Agriculture's Division of Forestry is closing the campsites at Prentice Cooper and Franklin State Forests until further notice. A surge in the number of campers is creating safety and health concerns for the public and forestry staff.

Nashville, TN – The 2020 spring turkey hunting season is set to be open for business in Tennessee beginning Saturday, April 4th, 2020. Turkey hunting is an excellent way to keep social distance, enjoy the outdoors, and take part in a popular activity which has seen tremendous growth in recent years.
The coronavirus outbreak has affected many aspects of normal life. Fortunately for the thousands of Tennesseans who head to the woods each spring in pursuit of the wily gamebird, the season will go on as scheduled through May 17th.
Springville, TN – On Saturday, May 16th, 2020 from 8:00am to noon, the U.S. Fish and Wildlife Service announces they are teaming up with the Tennessee Valley Authority and Discover Life in America to host a BioBlitz at the Big Sandy Unit of the Tennessee National Wildlife Refuge (NWR) in north-central Tennessee. The refuge, considered a hotspot of biodiversity in this area, consists of 51,000 acres that stretch along 65 miles of the Tennessee River.
In an effort to conduct a concentrated survey of nature in a small area of the refuge, they are inviting the public to come participate in a family friendly, citizen science activity alongside many professional scientists.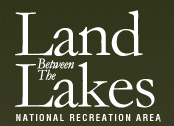 Land Between the Lakes, KY/TN – The US Forest Service plans to implement fee and policy changes for some uses and attractions beginning March 1st, 2020 to meet changing visitor needs at Land Between the Lakes National Recreation Area (LBL).
Some changes will begin March 1st while others are set to begin later in the tourism season. A complete list of current rates and hours are available online at https://www.landbetweenthelakes.us/seendo/camping/rates-hours/

Nashville, TN – Tennessee Wildlife and Resources Agency (TWRA) announces that Tennessee's 2020-21 fishing regulations are in effect beginning March 1st and anglers are encouraged to obtain the new Tennessee Fishing Guide now available at locations throughout the state, on the Tennessee Wildlife Resources Agency website (www.tnwildlife.org) and on the TWRA "On the Go App."
Hard copies of the guide are available wherever hunting and fishing licenses are sold and at the TWRA's four regional offices located in Jackson (Region I), Nashville (Region II), Crossville (Region III), and Morristown (Region IV).

Nashville, TN – The Tennessee Wildlife Resources Agency (TWRA) announces that the Best of Show drawing from the 2019 Tennessee Annual Junior Duck Stamp Art Contest is now a collectible waterfowl stamp.
Orders are being taken for the collectible stamp that is produced annually and sold for conservation education through the Tennessee Wildlife Resources Agency.
Erica Brock from Lafollette was honored as the 2019 Tennessee Best of Show last spring as announced by the U.S. Fish and Wildlife Service, which hosts the annual contest.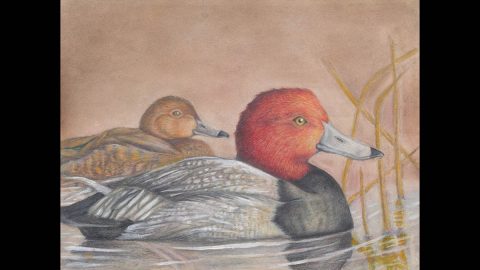 [Read more]

Nashville, TN – Tennessee Wildlife Resources Agency (TWRA) executive director Ed Carter has announced that he will retire effective May 31st, 2020. He made the announcement during the February meeting of the Tennessee Fish and Wildlife Commission meeting on Friday.
Director Carter assumed his current role in 2009. He began his career in 1972 and has held positions in the divisions of Law Enforcement, Information and Education, and as TWRA Region II assistant manager. He became TWRA's first Chief of the Boating Division when the division was formed in 1990.
Help Support Wildlife Conservation in the State

Nashville, TN – It's time to purchase your new hunting and fishing license. The new 2020-21 Tennessee hunting and fishing licenses are now on sale, with over one million licenses expected to be purchased in the coming year. All current yearly Tennessee hunting and fishing licenses expire February 29th, 2020.
Licenses are available online anytime at www.GoOutdoorsTennessee.com, on the TWRA "On the Go App," or at one of more than 700 license agents across the state.

Nashville, TN – The Tennessee Wildlife Resources Agency (TWRA) is launching a campaign this year to encourage hunters and anglers to recruit their friends, family or anyone they know to go hunting or fishing.
The Refer-a-Friend campaign rewards licensed hunters and anglers who refer anyone to buy their first license in Tennessee. As a reward, TWRA will send you and your friend a thank you.

Nashville, TN – A general CRP (Conservation Reserve Program), Signup 54, is underway and will extend through February 28th, 2020. The signup provides opportunities to enroll erodible, unproductive and other sensitive cropland in contracts of 10 to 15 years in return for annual rental payments and possibly other financial incentives.
Eligible land would need to have a cropping history for at least four of the six years from 2012 to 2017 or be an expired contract from the last three years that did not have a chance for re-enrollment.