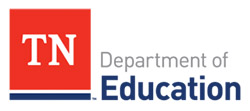 Nashville, TN – Today, the Tennessee Education Department Commissioner Penny Schwinn announced that the graduation rate for the 2018-19 school calendar year was 89.7 percent.
Not only is that more than half a percentage point higher than the previous year, but it's the highest graduation rate on record for Tennessee. That translates into an increase of 183 graduates statewide.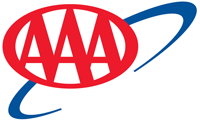 Tampa, FL – On the week, the national gas price average held steady at $2.56, but motorists can expect some volatility at the pump in the coming days and weeks.
Over the weekend, Saudi Arabia experienced drone attacks on two major oil facilities – including the world's largest, Abqaiq. The attacks have taken 5.7 million (crude) barrels per day off the market, accounting for about 6% of the global supply.
Nashville, TN – Tennessee Governor Bill Lee and Tennessee Department of Transportation Commissioner Clay Bright announced today the award of $13,669,998 Transportation Alternatives Grants statewide in Tennessee.
"Tennessee is committed to continuing to develop safe infrastructure across our states," Lee said. "These grants will help us reach our goal of being a healthier state and will enhance the lives of Tennesseans by making our communities more accessible and livable."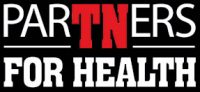 Nashville, TN – The Annual Enrollment period for all State Group Insurance Program eligible employees to make their 2020 benefits decisions begins September 30th. Enrollment end dates are different by plan and are listed below.
There is good news for most plan members – there are no premium increases for health, dental, vision, disability and life insurance coverage in 2020.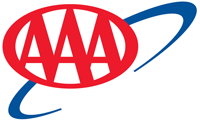 Tampa, FL – On the week, AAA says gas prices are as much as nine cents cheaper in every state except California, (+5 cents), Florida (+4 cents), Ohio (+2 cents) and South Carolina (+1 cent).
Hurricane Dorian has been the driver for the increases in Florida and, most likely, South Carolina.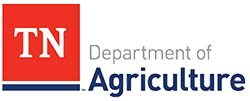 Nashville, TN – Tennessee Department of Agriculture says with summer winding down and many types of produce hitting their peak harvest in Tennessee, there has never been a better time to visit a farmers market.
Farmers markets still have an abundance of fresh tomatoes, squash, zucchini, peppers, and more at this time of the year. Many markets also offer hand-made artisan products, including soaps, essential oil blends, and beeswax items.

Nashville, TN – The Tennessee Department of Transportation (TDOT) will halt all lane closure activity on interstates and state highways for the Labor Day holiday travel period. Construction crews will stop all lane closure activity beginning at noon on Friday, August 30th through 6:00am on Tuesday, September 3rd, 2019.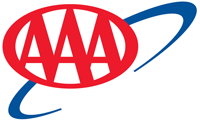 Tampa, FL – At $2.59, AAA says the national gas price average is poised to be potentially the cheapest Labor Day weekend average in three years. Today's average is already nearly a quarter cheaper than during last year's holiday ($2.83) and four cents cheaper than 2017's Labor Day ($2.63).
"For Americans who bookend summer with road trips, they will find gas prices this coming weekend that are cheaper than this past Memorial Day and last year's Labor Day holiday," said Jeanette Casselano, AAA spokesperson.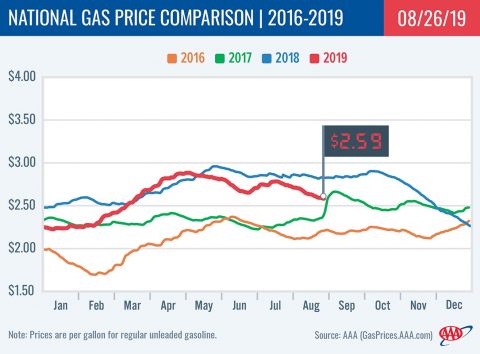 [Read more]

Nashville, TN – The Tennessee Department of Labor and Workforce Development (TDLWD) released data that shows July 2019 county unemployment increased in counties across the state.
Henry County unemployment in July was 4.8 percent up 0.3 percent from June's 4.5 percent.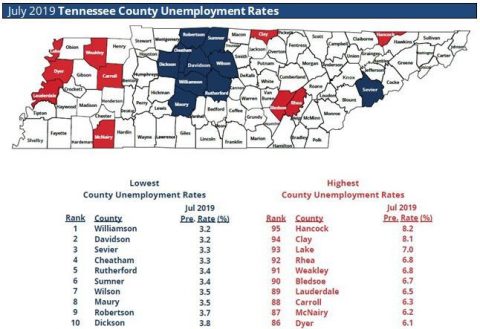 [Read more]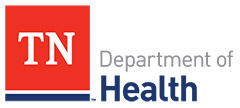 Nashville, TN – The Tennessee Department of Health (TDH) is asking health care providers across the state to report any cases of suspected serious respiratory illness they treat among patients who use electronic cigarettes or other vaping devices.
The Centers for Disease Control and Prevention is investigating a cluster of severe pulmonary disease among people who use e-cigarettes or vape, with more than 150 cases reported to date in 16 states.