Nashville, TN – The Tennessee State Board of Education is inviting the public to provide feedback and comments on the state's K-12 mathematics academic standards through December 6th, 2019, at 12:00pm CT.
To facilitate suggestions on proposed revisions to the academic standards, the State Board launched a public review survey to allow Tennesseans to share their opinions on the current math academic standards.

Nashville, TN – Tennessee's unemployment rate held steady in October. The new rate of 3.4 percent matches the previous month's rate, according to data from the Tennessee Department of Labor and Workforce Development (TDLWD).
While Tennessee's jobless rate remained the same between September and October, over the past year, Tennessee's seasonally adjusted unemployment rate experienced a slight uptick from 3.3 percent to 3.4 percent.

Nashville, TN – The Tennessee Department of Commerce and Insurance (TDCI) proudly announces that the "Get Alarmed, Tennessee!" program will continue providing life-saving smoke alarms to Tennesseans in 2020 with the recent approval of a Federal Emergency Management Agency (FEMA) Fire Prevention and Safety Grant.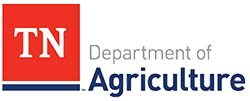 Nashville, TN – Despite the cooler temperatures, mosquitoes are still active in Tennessee. The state veterinarian is confirming a case of mosquito-borne West Nile virus (WNV) in a horse in Robertson County.
Mosquitoes transmit WNV. Sick horses cannot directly infect humans or other horses.
Nashville, TN – Tennessee Governor Bill Lee, Tennessee Department of Veterans Services Commissioner Courtney Rogers and Tennessee Adjutant General Major General Jeff Holmes will recognize five veteran state employees and more than 450,000 Tennessee veterans of all ages and eras at the annual Veterans Day event on Friday, November 8th at 11:00am CST on Tennessee Tower Plaza in Nashville.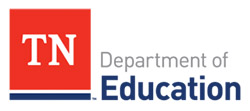 Nashville, TN – Tennessee Department of Education Commissioner Penny Schwinn announced today that a total of 63,829 students from Tennessee's 2019 graduating class took the ACT, earning an average composite score of 20.
This represents a 98 percent participation rate, which is an all-time high in the state. Of those students, 41.7 percent earned a score of 21 or higher, making them eligible for the HOPE scholarship.

Nashville, TN – According to the Tennessee Wildlife Resources Agency (TWRA), the 2019 statewide muzzleloader/archery season for deer opens in Tennessee on Saturday, November 9th and continues through Friday, November 22nd in all of Tennessee's deer hunting units. The opening of muzzleloader season in the state has a permanent opening date of the third Saturday before Thanksgiving.
For Unit CWD only in addition to muzzleloader, gun season will open on November 9th. The newly-created Unit CWD in the southwestern portion of the state was established after the confirmation of chronic wasting disease (CWD) last December.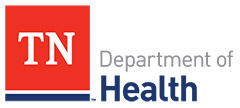 Nashville, TN – The Tennessee Department of Health is celebrating the lowest infant mortality rate in the state in three years. TDH data show there were 38 fewer infant deaths in the state in 2018 than in 2017.
Infant mortality is defined as the death of a child before his or her first birthday, and is a critical indicator of the overall health of the state.
[Read more]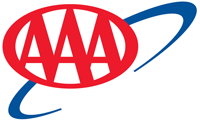 Nashville, TN – AAA says Tennessee Gas Prices are holding steady at $2.30 per gallon. Today's average is the same as last week, five cents lower than last month and 24 cents less than one year ago.
The national average is $2.60 which is unchanged from last week, but six cents cheaper than last month and 16-cents cheaper than last year at this time.

Nashville, TN – The Tennessee Department of Safety and Homeland Security will implement the following enhancements in the highest volume centers in an effort to better serve the citizens of Tennessee.