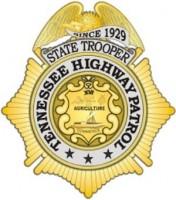 Nashville, TN – The Tennessee Highway Patrol (THP) is reminding all Tennesseans to make safe choices when traveling on Tennessee roadways this Labor Day weekend. The Tennessee Highway Patrol, along with various other agencies, will be patrolling the roads to ensure a safe holiday weekend. THP Labor Day enforcement will began Friday, September 4th, at 6:00pm and end Tuesday, September 8th, at 5:59am.
"With the beautiful weather expected this weekend, we could see more drivers on the road," said Colonel Dereck R. Stewart. "I have challenged THP Captains to utilize a variety of specialized enforcement strategies, including distracted driving, commercial vehicle safety, move over and seat belt enforcement. Additionally, our priority is to remove impaired drivers from the roads."
Joint effort to address use of force, duty to intervene policies across agencies
Nashville, TN – Tennessee Governor Bill Lee announced a partnership with the Tennessee Association of Chiefs of Police, the Tennessee Bureau of Investigation, The Tennessee Department of Safety and Homeland Security, the Tennessee Highway Patrol, The Tennessee Department of Commerce and Insurance, Tennessee Sheriffs' Association and the Peace Officer Standards & Training Commission to enhance policies, improve information sharing and increase officer training.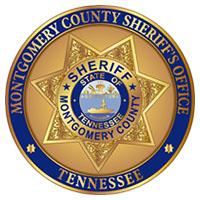 Clarksville, TN – The Montgomery County Sheriff's Office with the assistance of the Clarksville Police Department and Tennessee Highway Patrol apprehended three adults and two juveniles in connection to a gun store burglary.
The burglary occurred at JMC Firearms in Paris, Tennessee at approximately 4:28am on Monday, March 16th, 2020. The suspect vehicle was pursued by the Stewart County Sheriff's Office and was picked up by Montgomery County Deputies at the Stewart and Montgomery County line on Dover Road. Deputies effectively deployed spike strips as the vehicle continued east on Dover Road.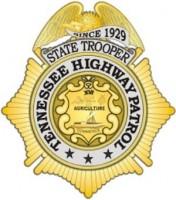 Nashville, TN – The Tennessee Highway Patrol (THP) is currently accepting applications for cadet class 1220 which starts in July. If you are looking for a career that affords you opportunities to achieve your goals, then the THP is where you belong.
We are a multi-faceted, full-service, statewide law enforcement agency that has numerous divisions that are guaranteed to interest you.
THP is a national leader in law enforcement and is internationally accredited by the Commission on Accreditation for Law Enforcement Agencies (CALEA).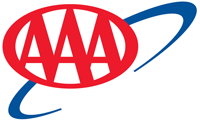 Nashville, TN – The Auto Club Group (AAA) is urging motorists to Slow Down and Move Over to protect the lives of tow operators and first responders.
Yesterday afternoon, AAA was joined by the Tennessee Highway Safety Office, Tennessee Highway Patrol, Tennessee Road Builders Association, Tennessee Department of Transportation and the Tennessee Trucking Foundation and Association for a joint press conference in Nashville to announce the start of an ongoing Slow Down, Move Over campaign – view the conference footage here.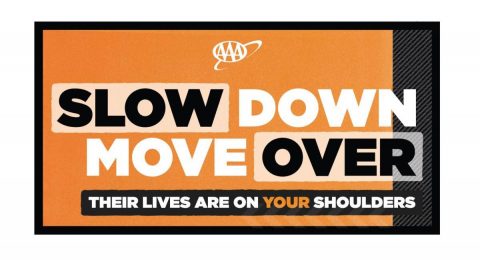 [Read more]

Nashville, TN – Thanksgiving travelers will not be delayed by construction on Tennessee roads during this busy travel holiday. The Tennessee Department of Transportation (TDOT) will halt all lane closure activity on interstates and state highways in anticipation of higher traffic volumes across the state.
All construction related lane closures will be stopped beginning at noon on Wednesday, November 27th, 2019 through 6:00am Monday, December 2nd, 2019.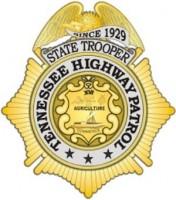 Nashville, TN – Seven people were killed in traffic crashes in Tennessee during last year's Halloween period between Tuesday, October 30th through Thursday, November 1st. That's why the Tennessee Highway Patrol is urging all motorists to drive cautiously, buckle up, never drive distracted and don't drink and drive this Halloween.
One of the seven vehicular fatalities during last year's Halloween period involved an unrestrained vehicle occupant. Two motorcyclists were killed. There were zero alcohol-related traffic deaths. Last year, state troopers issued 398 speeding and 83 distracted driving citations and arrested nine individuals on suspicion of drunk driving in Tennessee on October 31st.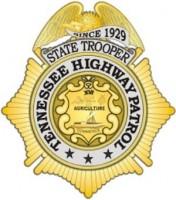 Nashville, TN – The Tennessee Highway Patrol's Criminal Investigations Division (CID) began assisting the Jackson County Sheriff's Department in a burglary report from July 2019. Among items stolen from the burglary was an unregistered or unknown registration aircraft which was last known to be on a custom trailer for transport.
CID investigators led a coordinated effort with the Tennessee Department of Revenue and the Jackson County Sheriff's Department, resulting in Tennessee Highway Patrol's Trooper Jeff Phann locating and recovering the aircraft in Putnam County on Tuesday October the 1st.
Tennessee Department of Safety

Nashville, TN – The Tennessee Department of Safety and Homeland Security and the Tennessee Highway Patrol (THP) has announced the preliminary figures indicating the state has recorded 1,047 traffic fatalities in 2018.
That's a 2.2 percent increase in vehicular deaths on Tennessee roadways compared to 2017, when there were 1,024 traffic fatalities.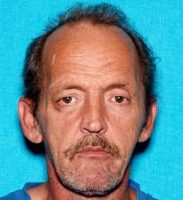 Woodlawn, TN – Just before 10:30am Friday morning, September 5th, 2018, Kirby Gene Wallace was taken into custody by Henry County Sheriff Monte Belew and Corporal Stacey Bostwick. This ended a week long manhunt for the 53 year old Wallace who was wanted for killing two people and injuring another.
Belew and Bostwick had left the search Thursday afternoon but were called back around 12:30am Friday morning because there was need of another track dog. Stacey Bostwick handles Rowdy one of Henry County's blood hounds.