Nashville, TN – Newly released data from the Tennessee Department of Labor and Workforce Development (TDLWD) shows 38 counties experienced a drop in unemployment during October, while rates remained the same in 24 counties, and increased in 33 counties.
Henry County's unemployment rate was unchanged in October, remaining at 3.7 percent, the same as September.

Hardeman County, TN – Updates on chronic wasting disease (CWD) and an ongoing turkey research project were given at the Tennessee Fish and Wildlife Commission one-day October meeting held at Lone Oaks Farm, which is administered by UT Extension, a unit of the University of Tennessee Institute Of Agriculture.
Chuck Yoest, CWD Coordinator, provided an update beginning with a reminder of Crockett County and Gibson County now being classified as CWD high-risk counties.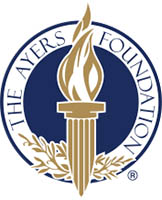 Nashville, TN – The Ayers Foundation, created in 1999 to sustain and significantly improve the quality of life in Tennessee, has made a notable gift to Tennessee Wildlife Federation in support of its efforts to fight invasive Asian carp in the state's waters.
Tennessee Wildlife Federation is one of the largest and oldest nonprofits dedicated to conserving the state's wildlife and natural resources. Its public policy work has increasingly focused on Asian carp as the invasive species, and the damages they cause, spread through Tennessee's waterways.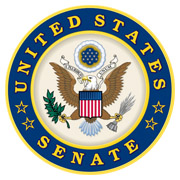 Washington, D.C. – I'm not sure who decided to call the Senate's August work period "recess," but it could use a rebrand. I'm using this month to reconnect with Tennesseans from all corners of our great Volunteer State.
This past week, I visited Middle Tennessee, and received updates from local businessmen, health care professionals, and local officials who are tuned in to the region's many successes, and emerging opportunities for growth.
Tennessee's strong workforce, right-to-work law, and central location make companies eager to set up shop.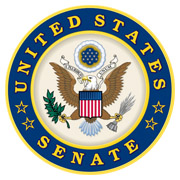 Washington, D.C. – The U.S. Senate may be out of session, but Senator Marsha Blackburn hasn't slowed down one bit! The Senator is spending August in Tennessee meeting with the people she serves and working to determine what she can do in the Senate to make each day better for her state.
Her state visits began in West Tennessee, where she met with fishermen and local officials at Sinclair's Fish Market in Paris to discuss the problems posed by Asian carp. Senator Blackburn then stopped by UT Martin to meet with Chancellor Keith Carver and members of their Army ROTC program.

Nashville, TN – There were no boating-related fatalities over the 2019 Memorial Day holiday weekend according to the Tennessee Wildlife Resources Agency (TWRA). This is the fifth consecutive year without a boating fatality over the holiday weekend.
During the period from May 24th-27th, there were five injury incidents and six property damage incidents. TWRA Region IV in East Tennessee, had two of the injury and five property damage incidents.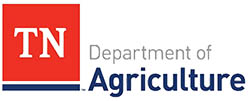 Nashville, TN – Tennessee Department of Agriculture reports that the state veterinarian's office is investigating an outbreak of Equine Piroplasmosis (EP) in a group of racing Quarter Horses in Middle Tennessee.
Twenty-two horses have tested positive for EP in five locations within Bedford County, Rutherford County, and Williamson County. The horses are all under quarantine and being treated.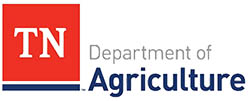 Nashville, TN – Tennessee Department of Agriculture reports that despite the wet start to spring, sweet and juicy strawberries are prime for picking in most areas of Tennessee. If you are looking for the freshest berries, you need to go straight to the farm.
"We are seeing more ripe strawberries by the day." Mitchell Hyde of Hyde Farms in Loudon County said. "The more sunshine, the more berries we will have ready to pick!"
Tennessee Department of Agriculture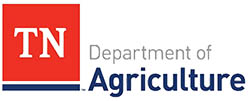 Nashville, TN – The Tennessee Department of Agriculture says the state veterinarian is advising horse owners of four cases of equine infectious anemia (EIA) in Middle Tennessee.
Staff at the C.E. Kord Animal Health Diagnostic Laboratory tested blood samples and determined that four horses stabled at a farm in Rutherford County were positive for EIA. Those horses were euthanized. Six other horses at the same farm tested negative, but will remain in quarantine until they can be tested a second time.
Tennessee State Parks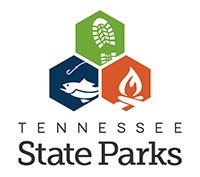 Nashville, TN – Tennessee State Parks is encouraging shoppers this holiday to support conservation efforts through making a seasonal toast with their coffee roast or by spreading some cheer with their beer. A portion of the sales of the "State Parks Coffee" and the "State Park Blonde Ale" support the Tennessee State Parks Conservancy, a nonprofit partner of the state parks system.
The state parks have joined Just Love Coffee on three flavors branded as Tennessee State Parks varieties – Earthy Blueberry for West Tennessee, Chocolate Raisin for Middle Tennessee, and Smoky Blueberry for East Tennessee.