Nashville, TN – Tennessee ended 2022 with continued low unemployment across the state. The seasonally adjusted rate for December came in at 3.5%, which was unchanged from November. For the entirety of 2022, the statewide unemployment rate reached a low of 3.2% and never went above 3.5%.
In a year-to-year comparison, the statewide unemployment rate is down 0.1 of a percentage point from 3.6% to 3.5%.
[Read more]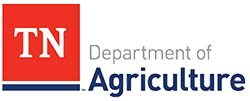 Nashville, TN – The Tennessee State Veterinarian is reporting the detection of highly pathogenic avian influenza (HPAI) in a commercial broiler chicken flock at a farm in Weakley County.
Following a sudden spike in bird deaths, lab tests confirmed the presence of H5N1 highly pathogenic avian influenza. HPAI is a highly transmissible disease known to be deadly for domesticated fowl. Fowl can be exposed to HPAI through human interactions and through contact with wild birds.
[Read more]

Nashville, TN – A 30-day public comment period is now open for the Tennessee Wildlife Resources Agency's new five-year chronic wasting disease (CWD) strategic plan.
The CWD Response and Management plan will serve as a guiding document for TWRA staff and ensure the best science is applied in efforts to control the disease.
[Read more]

Nashville, TN – The Tennessee Wildlife Resources Agency and the Tennessee Fur Harvesters Association will be hosting the inaugural Becoming an Outdoors Woman (BOW) Trapper Workshop on January 20th-21st at Buffalo Ridge Refuge in Humphreys County.
Instructors at the camp are outdoor women who will teach the fundamentals of trapping, snaring, fur handling, and tanning animals. The two-day workshop is free, but registration is mandatory, and participation is limited. Registration may be made at: https://license.gooutdoorstennessee.com/Event/ViewEvent.aspx?id=46344
[Read more]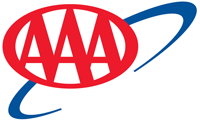 Nashville, TN – A new AAA report reveals that unsafe driving behaviors increased from 2020 to 2021. The increase comes after three years of steady declines.
According to the new study from the AAA Foundation for Traffic Safety, the rise in risky behaviors included speeding, red-light running, drowsy driving, and driving impaired due to cannabis or alcohol.
The most alarming increase was among drivers admitting to getting behind the wheel after drinking enough that they felt they were over the legal limit – an increase of nearly 24%.

Nashville, TN – The application period for the Tennessee Wildlife Resources Agency 2023 Spring Turkey Quota Hunts is open through January 11th.
Applications are available and will be accepted at any TWRA license agent, TWRA regional office, or online at gooutdoorstennessee.com. Applications will be accepted until midnight. (CST) on January 11th. Mailed applications will not be accepted.
The areas available for the hunts are listed on the instruction sheet. Hunters have up to 13 choices but will be drawn for only one. Applicants may not use the same hunt code more than once.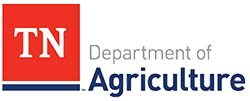 Nashville, TN – Following a new detection of Highly Pathogenic Avian Influenza (HPAI) in Tennessee, the Tennessee Department of Agriculture (TDA) is launching a service to keep bird owners informed of health threats to their flocks.
This latest detection in Weakley County affects a backyard flock of chickens that produce eggs. Testing at the C.E. Kord Animal Health Diagnostic Laboratory in Nashville and the National Veterinary Services Laboratory in Ames, Iowa confirmed the presence of H5N1 highly pathogenic avian influenza in samples from sick birds.
[Read more]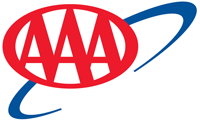 Washington, D.C. – The recent steep plunge in domestic gas prices may be affected by the results of Sunday's meeting of OPEC+, a group of 23 oil-producing nations, including Saudi Arabia and Russia.
Domestic gasoline prices have dropped 26 cents nationally in the past two weeks. But OPEC+ decided to maintain output cuts of 2 million barrels per day, about 2% of world demand.
The purpose of the move is to boost the global price of oil, which has fallen recently on fears of demand weakness, specifically in China. Regardless, the national average pump price for a gallon of gas dropped 14 cents in the past week to $3.40.
[Read more]
Tennessee is the 7th least expensive market in the nation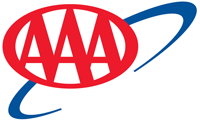 Nashville, TN – Gas prices across Tennessee continue to decline as 1.2 million Tennesseans prepare to hit the road for Thanksgiving. Over last week, gas prices fell, on average, nine cents.
The Tennessee Gas Price average is now $3.20 which is 13 cents less expensive than one month ago and eight cents more than one year ago.
Earlier this month, it looked like Tennessee gas prices could test record highs, however, with the recent drop in pump prices, it looks like prices may steer clear of record-high levels.
[Read more]

Nashville, TN – Tennessee continues to experience low unemployment, despite a slight uptick in October's monthly rate, according to the Department of Labor and Workforce Development.
The seasonally adjusted number for the month increased by just 0.1 of a percentage point to 3.5%. The state has had unemployment rates at or below 3.5% since January 2022.
[Read more]