Springville, TN – Paris Landing State Park and Tennessee National Wildlife Refuge have announced that registration is now open for the next Tennessee Naturalist Program course. Classes will begin September 2nd meeting mostly once a month until June 2024.
This makes the widely recognized Naturalist Course available to area residents who wish to study nature during all four seasons. Paris Landing and Tennessee National Wildlife Refuge are one of eleven Chapters of the Tennessee Naturalist Program located throughout the state.

Springville, TN – May 13th is World Migratory Bird Day, an annual global awareness-raising campaign to celebrate the amazing journeys of migratory birds, and to inspire worldwide conservation of these migratory birds and their habitats.
The Tennessee National Wildlife Refuge plans to celebrate that day by hosting a family friendly event featuring one of Tennessee's most beloved and beautiful migratory birds: the Eastern Bluebird!
Join us on Saturday, May 13th from 1:00pm to 3:00pm at the refuge's Visitor Center located at 1371 Wildlife Drive in Springville, TN. This event will feature a program about the eastern bluebird, its history in this area when their population numbers experience drastic decline and how bluebird boxes changed everything.

Nashville, TN – Nearly every county in Tennessee ended 2022 with lower unemployment rates, according to the December 2022 data released by the Department of Labor and Workforce Development.
The unemployment rate for Henry County in December was 3.3 percent. That is down 0.2 percent from November's 3.5 percent.
[Read more]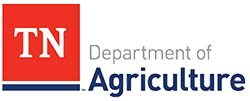 Nashville, TN – Tennessee fairs were presented with top honors at the 101st Tennessee Association of Fairs Annual Convention held January 19th-21st, 2023 in Murfreesboro. The Tennessee Department of Agriculture and Tennessee Association of Fairs presented awards to the best county, regional, and state agricultural fairs of the 2022 season.
Forty-nine fairs received the Award of Merit based on agriculture, educational value, overall operations, and the promotion of local interest and community spirit. The Cumberland County Fair received the highest honor when it was named the Champion of Champions Fair for 2022. The Champion of Champions is selected from the 2021 division winners.
[Read more]

Nashville, TN – Tennessee ended 2022 with continued low unemployment across the state. The seasonally adjusted rate for December came in at 3.5%, which was unchanged from November. For the entirety of 2022, the statewide unemployment rate reached a low of 3.2% and never went above 3.5%.
In a year-to-year comparison, the statewide unemployment rate is down 0.1 of a percentage point from 3.6% to 3.5%.
[Read more]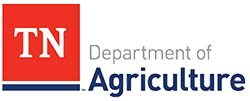 Nashville, TN – The Tennessee State Veterinarian is reporting the detection of highly pathogenic avian influenza (HPAI) in a commercial broiler chicken flock at a farm in Weakley County.
Following a sudden spike in bird deaths, lab tests confirmed the presence of H5N1 highly pathogenic avian influenza. HPAI is a highly transmissible disease known to be deadly for domesticated fowl. Fowl can be exposed to HPAI through human interactions and through contact with wild birds.
[Read more]

Nashville, TN – A 30-day public comment period is now open for the Tennessee Wildlife Resources Agency's new five-year chronic wasting disease (CWD) strategic plan.
The CWD Response and Management plan will serve as a guiding document for TWRA staff and ensure the best science is applied in efforts to control the disease.
[Read more]

Nashville, TN – The Tennessee Wildlife Resources Agency and the Tennessee Fur Harvesters Association will be hosting the inaugural Becoming an Outdoors Woman (BOW) Trapper Workshop on January 20th-21st at Buffalo Ridge Refuge in Humphreys County.
Instructors at the camp are outdoor women who will teach the fundamentals of trapping, snaring, fur handling, and tanning animals. The two-day workshop is free, but registration is mandatory, and participation is limited. Registration may be made at: https://license.gooutdoorstennessee.com/Event/ViewEvent.aspx?id=46344
[Read more]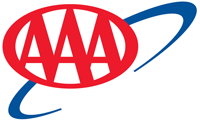 Nashville, TN – A new AAA report reveals that unsafe driving behaviors increased from 2020 to 2021. The increase comes after three years of steady declines.
According to the new study from the AAA Foundation for Traffic Safety, the rise in risky behaviors included speeding, red-light running, drowsy driving, and driving impaired due to cannabis or alcohol.
The most alarming increase was among drivers admitting to getting behind the wheel after drinking enough that they felt they were over the legal limit – an increase of nearly 24%.

Nashville, TN – The application period for the Tennessee Wildlife Resources Agency 2023 Spring Turkey Quota Hunts is open through January 11th.
Applications are available and will be accepted at any TWRA license agent, TWRA regional office, or online at gooutdoorstennessee.com. Applications will be accepted until midnight. (CST) on January 11th. Mailed applications will not be accepted.
The areas available for the hunts are listed on the instruction sheet. Hunters have up to 13 choices but will be drawn for only one. Applicants may not use the same hunt code more than once.