Nashville, TN – Newly released data from the Tennessee Department of Labor and Workforce Development highlighted an improving economy with lower unemployment in nearly every county across the state in August.
Henry County unemployment rate was 7.2 percent in August, down 1.0 percent from July's 8.2 percent.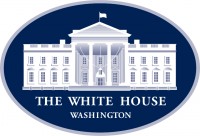 Washington, D.C. – President Donald Trump traveled to Charlotte, North Carolina, this afternoon where he just unveiled his America First Healthcare Plan.

"We will ensure the highest standard of care anywhere in the world: cutting-edge treatments, state-of-the-art medicine, groundbreaking cures, and true health security for you and your loved ones," the President said.
Statewide Unemployment Drops in August as More Tennesseans Go Back to Work after COVID-19 Closures

Nashville, TN – As more Tennesseans return to the workforce, the statewide unemployment rate for Tennessee decreased in August, according to the latest data released by the Tennessee Department of Labor and Workforce Development.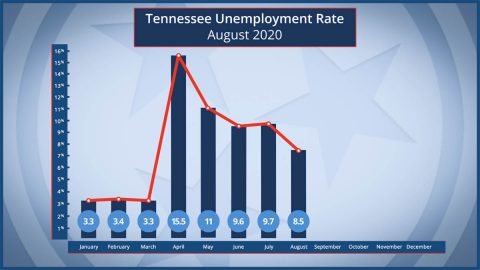 [Read more]

Nashville, TN – The Tennessee Department of Human Services (TDHS) is recruiting more centers and organizations to serve their communities as sponsors of the Child and Adult Care Food Program (CACFP).

Nashville, TN – The Tennessee Department of Human Services (TDHS) has announced grant assistance has been awarded to 656 non-profit organizations across the state serving Tennessee communities.
These grants are all provided through the new Tennessee Community CARES Program.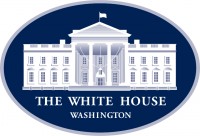 Washington, D.C. – In August, America added nearly 1.4 million new jobs according to the Bureau of Labor Statistics monthly Employment Situation Report, in line with the consensus forecast. The unemployment rate fell by 1.8 percentage points to 8.4 percent, the second largest decline on record. The August jobs report confirms that the strong recovery continues.
Just a few months ago, America had an unemployment rate of 3.5 percent—the lowest rate in 50 years—before jumping to a peak of 14.7 percent in April due to devastation wrought by COVID-19 Coronavirus.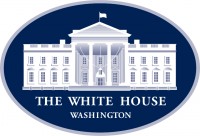 Washington, D.C. – Since the beginning of this Administration, President Donald Trump has demonstrated his commitment to modernizing our Nation's infrastructure.
Under his leadership, the Trump Administration has been implementing a One Federal Decision policy to improve coordination between Federal agencies on environmental reviews for major infrastructure projects, including water projects.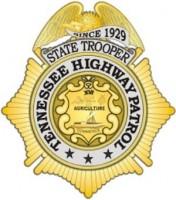 Nashville, TN – The Tennessee Highway Patrol (THP) is reminding all Tennesseans to make safe choices when traveling on Tennessee roadways this Labor Day weekend. The Tennessee Highway Patrol, along with various other agencies, will be patrolling the roads to ensure a safe holiday weekend. THP Labor Day enforcement will began Friday, September 4th, at 6:00pm and end Tuesday, September 8th, at 5:59am.
"With the beautiful weather expected this weekend, we could see more drivers on the road," said Colonel Dereck R. Stewart. "I have challenged THP Captains to utilize a variety of specialized enforcement strategies, including distracted driving, commercial vehicle safety, move over and seat belt enforcement. Additionally, our priority is to remove impaired drivers from the roads."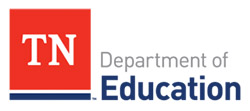 Nashville, TN – Today, the Tennessee Department of Education (TDE) released plans to report additional COVID-19 Coronavirus information at school and district levels, including numbers of new positive COVID-19 Coronavirus cases in districts and schools.
"Parents and community members are working to make informed decisions, and we have determined the best path that balances informed decision making with our obligation to student privacy," said Commissioner Penny Schwinn.

Nashville, TN – The unemployment situation in three-quarters of Tennessee's 95 counties continued to improve in July following business closures earlier in the year due to the COVID-19 health emergency.
Henry County unemployment rate was 8.1 percent in July. That's down 0.8 percent from June's 8.9 percent.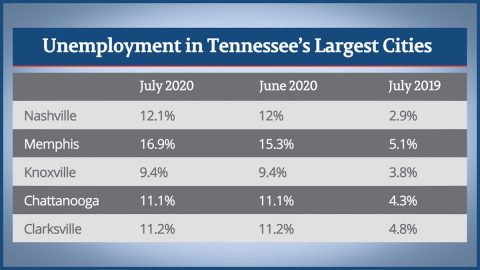 [Read more]