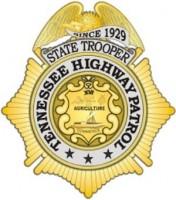 Nashville, TN – The Tennessee Highway Patrol (THP) will conduct a strict traffic safety enforcement campaign during the 2021 New Year's Eve holiday period beginning Friday, December 31st, at 6:00pm and concluding Sunday, January 2nd, at 11:59pm.
State troopers will perform traffic saturation patrols, seat belt, sobriety, and driver's license checkpoints during the holiday. All of Tennessee's 95 counties will have troopers working to ensure a safe holiday.
"Our goal is to keep everyone safe on Tennessee roadways," Colonel Matt Perry said. "We will not tolerate drivers that endanger the public with their bad choices. Now is the time to start planning for your safe and sober ride."

Nashville, TN – Tennessee's unemployment rate has dropped to its lowest level since March 2020, the last month before COVID-19 business closures impacted workers across the state. According to new data from the Department of Labor and Workforce Development (TDLWD), Tennessee recorded an unemployment rate of 4% in November 2021.
The new seasonally adjusted rate is down 0.2 of a percentage point from October and it matches the March 2020 rate. In a year-to-year comparison, the November figure dropped by 1.6 percentage points.
[Read more]
Written Dr. Rochelle Walensky
U.S. Center for Disease Control and Prevention Director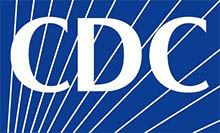 Atlanta, GA – Monday, November 29th, 2021, the U.S. Center for Disease Control and Prevention (CDC) strengthened its recommendation on booster doses for individuals who are 18 years and older.
Everyone ages 18 and older should get a booster shot either when they are 6 months after their initial Pfizer or Moderna series or 2 months after their initial J&J vaccine.
[Read more]
Nashville, TN – Tennessee Governor Bill Lee and Department of Economic and Community Development Commissioner Bob Rolfe announced today 14 Tennessee Main Street and Tennessee Downtowns communities that are receiving Downtown Improvement Grants.
"I congratulate the 14 communities receiving funding through the Downtown Improvement Grants," said Governor Lee. "These leaders are focusing strategic investments on revitalizing their downtown districts, which are the heart of so many of our communities. This will encourage additional economic development and tourism opportunities for years to come."

Washington, D.C. – Every day, the U.S. Postal Inspection Service works to protect your mail, USPS employees and USPS facilities.
It's just as important to it as it is to you that these items reach their destinations safely, and the Post Office could use your help to keep your mail and packages safe.
[Read more]
Nashville, TN – Tennessee Governor Bill Lee has announced Tennessee has reduced the state's number of distressed counties to an all-time low as the Lee Administration focuses on targeted interventions for workforce development and infrastructure.
"Early on, we set a goal that we would have less than 10 distressed counties by 2025," said Governor Lee. "By focusing on workforce development and infrastructure improvements, we are down to nine counties and will continue working to get remaining counties on the path to prosperity."
[Read more]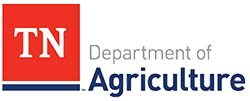 Nashville, TN – National Fire Prevention Week is observed this week to educate citizens about fire prevention and safety. The Tennessee Department of Agriculture's Division of Forestry joins the effort to promote fire prevention awareness and reminds citizens that our state is heading into fire season. A debris burn permit is required for leaf and brush piles from October 15th until May 15th each season.
"Fire prevention is everyone's responsibility," State Forester David Arnold said. "Thanks to rainfall, our wildfire numbers are low so far this fall. However, it's always necessary to practice safe debris burning and remember that state permits are required starting next week in areas where local governments do not have established outdoor burning ordinances."
[Read more]
Nashville, TN – Tennessee Governor Bill Lee and the Financial Stimulus Accountability Group (FSAG) has released recommendations for federal relief dollars to support the state's continued economic recovery, including more than $3 billion in investments to further strengthen infrastructure and businesses.
"As Tennessee continues its strong economic recovery, it's important that we maintain proper stewardship of federal dollars coming to our state," said Governor Lee. "I thank the members of the Financial Stimulus Accountability Group for their efforts to manage these resources and serve Tennesseans."

Nashville, TN – The Tennessee Department of Human Services (TDHS) is announcing additional steps to help parents navigate the balance of raising a family and holding down a job. Beginning October 1st, 2021, TDHS will increase child care payment assistance rates by 10% across all categories of care in the Child Care Certificate Program.
Under this program, the state pays a reimbursement rate directly to child care providers on behalf of families who are enrolled and meet the income and work or education requirements of the program. This overall rate increase will save many participating families money by reducing the portion they have to pay to cover tuition expenses.
Additionally, this rate increase will provide financial support to child care providers who may be recovering from financial losses during the pandemic. This additional income for child care providers and will help providers stay open and remain available to serve families in their communities that need quality care for their children.
"Many child care providers have continuously and consistently served families throughout the pandemic, enabling parents to work and children to continue their critical early learning," said TDHS Commissioner Clarence H. Carter. "This rate increase will create incentives to grow the child care industry and remove some of the barriers that make it challenging for parents to enter the workforce and support their families."
Beginning October 1st, 2021, TDHS will also begin providing additional assistance to child care agencies who care for children identified with disabilities or special needs. A 15% rate bonus will be applied to each qualifying child that participates in the Child Care Certificate Program. In addition to the 15% bonus, the Department is partnering with the Child Care Resource and Referral Network to establish a team of Inclusion Quality Coaches to promote inclusive early childhood environments.
These investments are the latest in a series of moves to support and expand child care in Tennessee. In recent years TDHS has offered Enhancement and COVID Relief grants, established a WAGE$ program to raise salaries, and created a bonus for providers operating in communities that don't have an adequate supply of child care providers.
The Tennessee Department of Human Services is dedicated to making our state a place where all Tennesseans can move beyond the barriers they may face, to self-sufficiency, and on to new heights

Nashville, TN – Unemployment rates in nearly all of Tennessee's counties decreased in August. This marks the second consecutive month the jobless situation has improved in 93 or more of the state's 95 counties.
August unemployment rates were lower in 93 counties across the state. The rate in Williamson County remained unchanged from July at 2.6%. Unemployment increased in Maury County from 4.2% to 4.5% in a month-to-month comparison.