Nashville, TN – The Tennessee Wildlife Resources Agency (TWRA) reports three counties have had their chronic wasting disease (CWD) status changed due to the confirmation of the disease (CWD) in new areas of southwest Tennessee.
Haywood County and Chester County have be reclassified from high risk counties to CWD-positive counties after deer tested positive in the respective counties. Lauderdale County has been added as a high-risk county after a deer tested positive in Tipton County within 10 miles of the Lauderdale County border.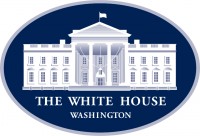 Washington, D.C. – The world's worst terrorist, Qasem Soleimani, met his end on January 3rd, 2020. On President Donald J. Trump's order, the U.S. military executed a flawless strike on Soleimani to keep Americans safe from this mass murderer—who had plans to kill again.
As President Trump promised, the maximum pressure campaign on Iran is now increasing. New sanctions announced last week are targeting the regime's last remaining sources of export revenue, which Iran's leaders used to fund terrorism around the world.

Nashville, TN – The Tennessee Department of Commerce and Insurance (TDCI) announces today that over $31.4 million was located and returned to Tennesseans in combined life insurance benefits/annuities and monies returned through the Department's mediation efforts in 2019.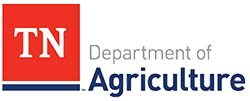 Nashville, TN – Tennessee Department of Agriculture reports another Tennessee county has been quarantined for Emerald Ash Borer (EAB) after detection of the forest-devastating insect.
Lewis County joins 62 other counties under a state and federal EAB quarantine.
Tennessee Investing in Attracting, Retaining Top Talent
Nashville, TN – Today, Tuesday, January 7th, 2020, Tennessee Governor Bill Lee announced that Tennessee will provide paid family leave for state employees.
The Governor signed an Executive Order today directing the Tennessee Department of Human Resources to issue the new policy effective March 1st.
Washington, D.C. – The National Highway Traffic Safety Administration (NHTSA) reports that Mercedes-Benz USA, LLC is recalling certain 2001-2011 vehicles because the bonding between the glass panel and the sliding roof frame may deteriorate, possibly resulting in the glass panel detaching from the vehicle.
A detached glass panel can separate from the vehicle and become a road hazard, increasing the risk of a crash.

Nashville, TN – The Tennessee Department of Environment and Conservation is offering free radon test kits for Tennesseans to test their homes in January. Tennessee Governor Bill Lee has proclaimed the month as "Radon Action Month."

Decatur County, TN – The Tennessee Wildlife Resources Agency (TWRA), along with the U.S. Fish and Wildlife Service are investigating a shooting of a bald eagle in West Tennessee. The injured eagle was reported on December 30th, 2019 around 3:00pm in Decatur County. A $2,500 reward is being offered for an arrest.
The eagle was found off Martins Landing Road in Bath Springs. TWRA wildlife officer Brant Luker responded to the call and the bald eagle was transported alive, but injured to the North Madison Animal Hospital on December 31st.

Nashville, TN – The Tennessee Department of Commerce & Insurance (TDCI) Securities Division has announced the top five investment products or schemes likely to trap Tennessee's investors in the new year and recommended steps they can take to protect themselves from investment fraud.
The list was developed by surveying members of the North American Securities Administrators Association (NASAA), of which TDCI is a member, to identify threats investors are likely to see in 2020.

Nashville, TN – The Tennessee Department of Mental Health and Substance Abuse Services (TDMHSAS) is continuing the state's leadership in improving employment opportunities for people with disabilities through a new grant award.