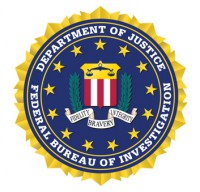 Memphis, TN – The Federal Bureau of Investigation (FBI) Memphis Field Office has relaunched a public awareness campaign to educate the public about the consequences of making school threats and remind community members hoax threats are not a joke.
Federal, state, and local law enforcement agencies follow up on every tip we receive from the public and analyze and investigate all threats to determine their credibility. Making false threats drains law enforcement resources and cost taxpayers a lot of money.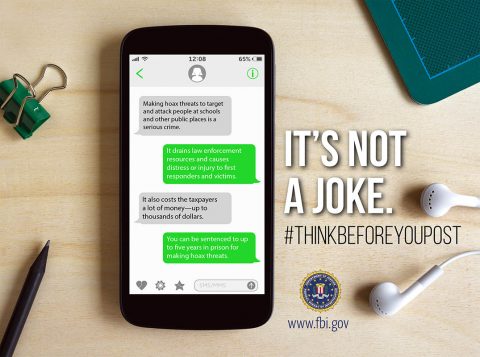 [Read more]

Nashville, TN – The Tennessee Department of Labor and Workforce Development (TDLWD) recently released a year-to-year comparison unemployment data which shows the July 2019 statewide seasonally adjusted rate of 3.5 percent matches the figure from the same month a year ago.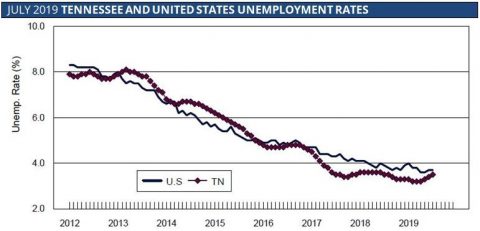 [Read more]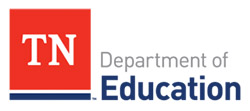 Nashville, TN – The Tennessee Department of Education Commissioner Penny Schwinn has released the TNReady assessment results which indicates that students across the state are performing better in almost all math subjects.
The TNReady scores also show that more than half the schools in Tennessee – 56 percent – improved their growth scores (TVAAS scores) from the previous year, with 41 percent of all schools earning a level 4 or 5 TVAAS rating which measures year-to-year growth.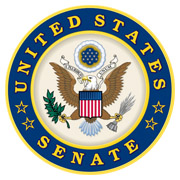 Washington, D.C. – I'm not sure who decided to call the Senate's August work period "recess," but it could use a rebrand. I'm using this month to reconnect with Tennesseans from all corners of our great Volunteer State.
This past week, I visited Middle Tennessee, and received updates from local businessmen, health care professionals, and local officials who are tuned in to the region's many successes, and emerging opportunities for growth.
Tennessee's strong workforce, right-to-work law, and central location make companies eager to set up shop.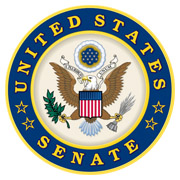 Washington, D.C. – The U.S. Senate may be out of session, but Senator Marsha Blackburn hasn't slowed down one bit! The Senator is spending August in Tennessee meeting with the people she serves and working to determine what she can do in the Senate to make each day better for her state.
Her state visits began in West Tennessee, where she met with fishermen and local officials at Sinclair's Fish Market in Paris to discuss the problems posed by Asian carp. Senator Blackburn then stopped by UT Martin to meet with Chancellor Keith Carver and members of their Army ROTC program.
Nashville, TN – To help strengthen and expand workforce development programs in Tennessee's rural counties, the Tennessee Workforce Development Board recently approved a $3 million investment to support Governor Bill Lee's rural initiatives.

Nashville, TN – The Tennessee Department of Labor and Workforce Development has compiled the latest data that reveals the largest occupations in the state and the salaries workers in those fields earn.
[Read more]

Nashville, TN – The Tennessee Department of Commerce and Insurance (TDCI) announces that over $17.5 million in life insurance benefits have been located for Tennesseans since January 1st through the National Association of Insurance Commissioners' (NAIC) Life Insurance Policy Locator Service.

Nashville, TN – The Tennessee Department of Labor and Workforce Development (TDLWD) data shows Tennessee unemployment remaining new record lows even with a slight increase of 3.4 percent in June.
June's seasonally adjusted unemployment rate is up 0.1 of a percentage point when comparing it to the previous month.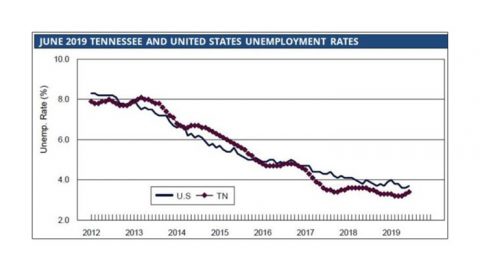 [Read more]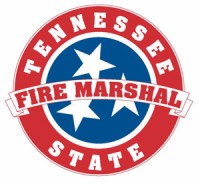 Nashville, TN – The Tennessee State Fire Marshal's Office (SFMO) is reminding residents of the Volunteer State about the dangers associated with consumer fireworks ahead of Independence Day festivities. The SFMO urges Tennesseans to leave the fireworks to the experts this Independence Day.
"Watching a fireworks display is a fun Fourth of July tradition for many Tennesseans," said Tennessee Department of Commerce and Insurance Interim Commissioner and State Fire Marshal Carter Lawrence.