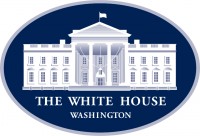 Washington, D.C. – The United States–Mexico–Canada Agreement (USMCA) has gone into effect, replacing the outdated North American Free Trade Agreement (NAFTA).

"President Donald Donald Trump was elected in part on his promise to change the direction of U.S. trade policy so it would put America first. He has kept that promise with new trade agreements and tough enforcement actions that break down foreign trade barriers, protect America's competitive edge and stop the outsourcing of U.S. jobs," U.S. Trade Representative Robert Lighthizer writes in the Pittsburgh Tribune-Review.
[Read more]
Joint effort to address use of force, duty to intervene policies across agencies
Nashville, TN – Tennessee Governor Bill Lee announced a partnership with the Tennessee Association of Chiefs of Police, the Tennessee Bureau of Investigation, The Tennessee Department of Safety and Homeland Security, the Tennessee Highway Patrol, The Tennessee Department of Commerce and Insurance, Tennessee Sheriffs' Association and the Peace Officer Standards & Training Commission to enhance policies, improve information sharing and increase officer training.
Applications for Pandemic EBT program will now be accepted until July 13th

Nashville, TN – Families across Tennessee still have time to apply for an important program designed to help support them through the COVID-19 Coronavirus pandemic.
The Tennessee Department of Human Services (TDHS) has extended the deadline to apply for the Pandemic Electronic Benefit Transfer (P-EBT) program until Monday, July 13th, 2020 at 4:30pm Central Time.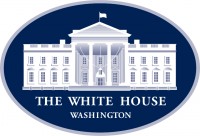 Washington, D.C. – For over 25 years, Republicans and Democrats alike griped about the North American Free Trade Agreement. Because of its weak, voluntary labor and environmental "rules," NAFTA cost America millions of jobs and devastated working-class communities.

President Trump was one of NAFTA's earliest critics as far back as the 1990s. Like former President Obama, candidate Trump promised to renegotiate NAFTA if he was elected. Unlike President Obama, Donald Trump kept that promise after taking office.
Nashville, TN – Tennessee Governor Bill Lee Monday, June 29th, 2020 signed Executive Order No. 50 to extend the State of Emergency related to the ongoing COVID-19 pandemic to August 29th, 2020.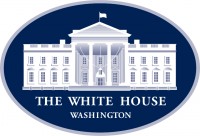 Washington, D.C. – "On Friday, President Donald Trump signed an executive order directing federal agencies to fill job vacancies based on merit, rather than require a minimum level of education for candidates seeking open positions," Preston Cooper reports for Forbes.

"Credential inflation shuts out experienced, qualified job candidates who are perfectly capable of filling certain roles simply because they lack the right piece of paper . . . Most perniciously, it convinces young job seekers that they need a bachelor's degree or even a graduate degree to succeed."
[Read more]

Nashville, TN – Record-high unemployment rates recorded in counties across Tennessee in April experienced sizable decreases as the state slowly reopened in May 2020, according to preliminary data released by the Tennessee Department of Labor and Workforce Development.
[Read more]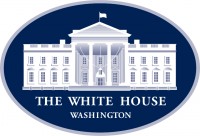 Washington, D.C. More than 400,000 young Americans are in foster care today, including 124,000 who are currently awaiting adoption or some form of permanency. About 20,000 of these young people age out of the system each year without a permanent family.

These young people without "forever families" endure a range of heartbreaking outcomes.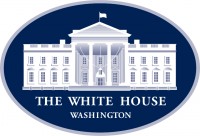 Washington, D.C. – "A World War II monument in Charlotte, North Carolina, was targeted by vandals who spray-painted a hammer and sickle over the names of soldiers who died while fighting overseas," Maddison Dibble writes in the Washington Examiner.

"Wayne White, a U.S. Air Force veteran, gathered a group of volunteers and began scrubbing the monument clean on Monday morning. He told Fox 46 that he was upset by the vandalism because it covered up the 507 names of people from Mecklenburg County who were 'veterans and deserve the honor, respect, and dignity.'"
[Read more]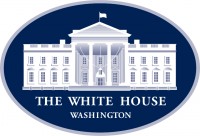 Washington, D.C. – "In his 'I Have a Dream' address of August 1963, Dr. Martin Luther King, Jr. called for an end to the scourge of racism in the United States," writes King's niece, Dr. Alveda King, in the Washington Examiner.

"As President Trump works toward building a more perfect union, America can dream again. Immediately after Floyd's brutal death, Trump made clear that he is fully committed to ensuring justice will be served for George and his family—that he will not have died on that gray pavement in vain."
[Read more]