AAA says Tennessee Gas Prices to Rise Before Independence Day
AAA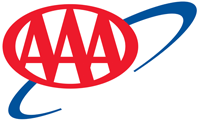 Tampa, FL – Gas prices are are facing upward pressure as Independence Day quickly approaches. AAA forecasts nearly 47 million Americans will travel for the holiday. The 39.7 million – who will drive – will find gas prices 50-60 cents more than last year.
Gas prices in Tennessee remain a half cent below what motorists paid this time last year. Sunday's average of $2.60 is 60 cents more than this time last year.
"Gas prices will inch higher before July 4th, on renewed concerns of global oil supply shortages," said Mark Jenkins, spokesman, AAA – The Auto Club Group.
"Oil prices are back to multi-year highs. Another 5-10 cent increase at the pump would not be out of the question this week, but prices will not rocket high enough to ruin travel plans," Jenkins stated.
Motorists will find the most expensive Independence Day gas prices in three years. In 2015, holiday motorists paid $2.74 per gallon; a huge difference from 2014, when a gallon of regular averaged $3.45.
Independence Day Gas Prices
2014
2015
2016
2017
Today
National
$3.66
$2.77
$2.27
$2.23
$2.85
Florida
$3.60
$2.67
$2.23
$2.15
$2.72
Georgia
$3.57
$2.66
$2.13
$2.08
$2.69
Tennessee
$3.45
$2.74
$2.06
$1.99
$2.60
Click here to view AAA's state and metro gas price averages
Tennessee's Highest and Lowest Gas Prices
The most expensive gas price averages in Tennessee are in Nashville ($2.65), Jackson ($2.65), and Memphis ($2.63)
The least expensive gas price averages in Tennessee are in Cleveland ($2.47), Clarksville-Hopkinsville ($2.53), and Chattanooga ($2.53)
Oil Prices Drag Gas Prices Higher
The rising price of crude oil restored upward pressure on prices at the pump. After trading around $65 per barrel two weeks ago, oil rocketed to $74.15 on Friday. That is the highest daily settlement since November 2014.
Oil prices rose due to the following factors:
Weekly EIA data showed record high exports of U.S. crude
EIA also reported a significant drop in U.S. inventories
The U.S. asked allies to stop buying Iranian crude by November 4th
OPEC and Russia agreed to raise production by a lower amount than what was expected
Crude production challenges in Canada
Gasoline futures prices rose 11 cents last week on the NYMEX. Wholesale gasoline also rose nearly 10 cents. The higher prices will make it more expensive for retailers to fill their pumps. That added cost is typically passed along to the consumer.
Gas Price Tools
[320center]
Fuel Savings Tips
Drive Sensibly – Aggressive driving (speeding, rapid acceleration and braking) wastes gas.
Gas mileage can be reduced 15-30% at highway speeds / 10-40% in stop-and-go traffic
The equivalent of 27¢ – $1.08 per gallon
Observe the speed limit
Not only is it safer – but it can help you save money
Gas mileage rapidly declines at speeds above 50 mph
Every 5 mph you drive over 50 mph is like paying an additional 19 cents per gallon for gasoline
Lose the weight
Using your trunk for storage can cost you by way of lower fuel economy
Remove unnecessary items from your vehicle.
An extra 100 pounds in your vehicle reduces your miles per gallon by about 1%
Like paying an additional 3 cents per gallon for every 100 pounds
Use cruise control
Cruise control on the highway helps you maintain a constant speed
Conversely, constant throttling at high speeds consumes gasoline much faster
Avoid excess idling
Idling uses a quarter to a half gallon of fuel per hour
Turn off your engine when your vehicle is parked
It only takes 10 seconds worth of fuel to restart your vehicle
Combine trips
Saves time and money
Fuel economy is better when your engine is warmed up and you make multiple stops
Inflate tires
Keeping your tires inflated to the proper pressure can improve your gas mileage up to 3%
It can mean the difference of a couple cents per gallon
Find the recommended tire pressure on a sticker located on the driver's side door jamb
[320center]
Current And Past Price Averages
Regular Unleaded Gasoline
Sunday
Saturday
Week Ago
Month Ago
One Year Ago
Highest Price on Record
National
$2.854
$2.854
$2.850
$2.957
$2.235
$4.114 (7/17/2008)
Florida
$2.724
$2.721
$2.700
$2.885
$2.156
$4.079 (7/17/2008)
Georgia
$2.691
$2.690
$2.707
$2.827
$2.083
$4.164 (9/15/2008)
Tennessee
$2.595
$2.594
$2.602
$2.715
$1.997
$4.118 (9/15/2008)

Click here

to view current gasoline price averages
Gas Price Survey Methodology
AAA updates fuel price averages daily at www.GasPrices.AAA.com. Every day up to 130,000 stations are surveyed based on credit card swipes and direct feeds in cooperation with the Oil Price Information Service (OPIS) and Wright Express for unmatched statistical reliability. All average retail prices in this report are for a gallon of regular, unleaded gasoline.
About The Auto Club Group
The Auto Club Group (ACG) is the second largest AAA club in North America. ACG and its affiliates provide membership, insurance, financial services and travel offerings to over 9.5 million members across eleven states and two U.S. territories including Florida, Georgia, Iowa, Michigan, Nebraska, North Dakota, Tennessee, Wisconsin, Puerto Rico and the U.S. Virgin Islands; most of Illinois and Minnesota; and a portion of Indiana.
ACG belongs to the national AAA federation with more than 58 million members in the United States and Canada and whose mission includes protecting and advancing freedom of mobility and improving traffic safety. Motorists can map a route, identify gas prices, find discounts, book a hotel, and access AAA roadside assistance with the AAA Mobile app for iPhone, iPad and Android.
Learn more at AAA.com/mobile. AAA clubs can be visited on the Internet at AAA.com.