Nashville, TN – Tennessee Governor Bill Lee and Tennessee Department of Transportation Commissioner Clay Bright announced today the award of $13,669,998 Transportation Alternatives Grants statewide in Tennessee.
"Tennessee is committed to continuing to develop safe infrastructure across our states," Lee said. "These grants will help us reach our goal of being a healthier state and will enhance the lives of Tennesseans by making our communities more accessible and livable."
Paris' Eiffel Tower, State Capitol Cupola, and Liberty Bowl Stadium, are among those observing Child Support Awareness Month.

Nashville, TN – To symbolize Child Support Awareness Month and to recognize the positive impact the Tennessee Department of Human Services (TDHS) Child Support Program provides to strengthen families and children notable Tennessee landmarks and structures will be lit green this week.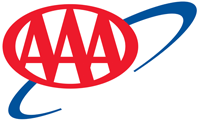 Tampa, FL – AAA says that just before the busy Memorial Day weekend, refineries across the country boosted their crude utilization rate to 91.2% — a significant increase to a spring season which has seen utilization in the 86-88% range, mostly due to unexpected and planned maintenance.
The higher rate helped boost gasoline stocks by 2.2 million bbl to 230.9 million bbl last week, according to the Energy Information Administration's weekly petroleum status report for the week ending on May 24th.
Tennessee Government

Nashville, TN – Tennessee Governor Bill Lee's charter school bill passed in both the Tennessee General Assembly House and Senate education committees just one day after Governor Lee's education savings account proposal advanced from the House curriculum subcommittee.
Clarksville-Montgomery County has 3rd Cheapest Gas Prices in Tennessee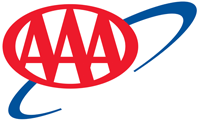 Nashville, TN – Tennessee Gas prices continue falling like autumn leaves according to AAA. The state average has declined the past 59 consecutive days for a total of 52 cents.
Sunday's state average of $2.17 per gallon is 7 cents less than last week, 34 cents less than last month, and 9 cents less than this time last year.
AAA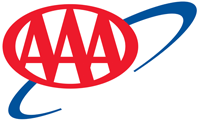 Nashville, TN – Tennessee gas prices are approaching their lowest levels of the year, and motorists should see additional discounts this week.
Just as retailers cut prices on Black Friday, the price of crude also dropped by more than 10 percent – for concerns that strong global oil production will overpower demand.
Tennessee State Fire Marshal's Office (SFMO)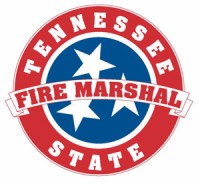 Nashville, TN – The Tennessee State Fire Marshal's Office (SFMO) says Jack-o'-lanterns, decorative candles, and so-called "haunted houses" are all Halloween traditions.
Unfortunately, all those traditions carry risks that could result in injuries or a fatality. According to data from the National Fire Protection Association (NFPA), decorations are the first thing to ignite in 900 reported home fires each year. Two of every five of these fires were started by a candle.
Clarksville-Montgomery County has second lowest Gas Prices in Tennessee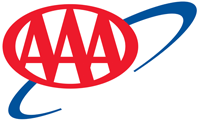 Tampa, FL – Gas prices declined over the weekend and that trend should continue this week.
Gas prices in Tennessee slipped 1-cent lower during the weekend. Due to a slight increase last week, the Tennessee state average of $2.68 per gallon is only a half cent less than a week ago. However, Tennessee motorists are still paying 9 cents per gallon more than last month and 36 cents more than this time last year.
Click here to view AAA's state and metro gas price averages
Clarksville-Montgomery County has the Cheapest Gas Prices in Tennessee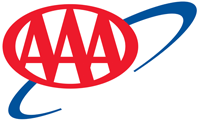 Nashville, TN – Tennessee Gas prices rose 6 cents last week. Sunday's state average of $2.69 per gallon is 9 cents more than a month ago, and 29 cents more than this time last year.
"Motorists are paying higher-than-normal prices at the pump for this time of year," said Mark Jenkins, spokesman, AAA- The Auto Club Group.
"Global supply and demand concerns continue to weigh on oil prices, which are dragging gas prices higher as a result. OPEC output remains low and U.S. sanctions are expected to limit exports of Iranian crude. All of this is happening while global demand keeps growing. These fundamentals could keep upward pressure on prices at the pump during a time of year when motorists normally begin to pay less," stated Jenkins.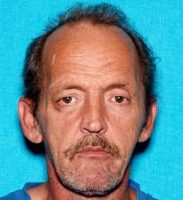 Woodlawn, TN – Just before 10:30am Friday morning, September 5th, 2018, Kirby Gene Wallace was taken into custody by Henry County Sheriff Monte Belew and Corporal Stacey Bostwick. This ended a week long manhunt for the 53 year old Wallace who was wanted for killing two people and injuring another.
Belew and Bostwick had left the search Thursday afternoon but were called back around 12:30am Friday morning because there was need of another track dog. Stacey Bostwick handles Rowdy one of Henry County's blood hounds.