Frazier Allen: Market pullbacks need perspective
By Frazier Allen
| January 24, 2016 |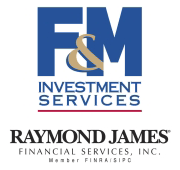 Clarksville, TN – The first three trading weeks of the year have been marked by volatility in the domestic and global equity markets, garnering the attention of investors and the financial media.
There's a lot going on with stocks stumbling, bond yields falling and oil prices declining. So, it may be helpful to separate the noise from the underlying fundamentals.
Despite slowdowns in China and Europe, domestic economic growth has held up fairly well, supported by job growth and stronger consumer spending power.
Recent economic data have been mixed (e.g., lower commodity prices are a boon to buyers but tough for producers). Of the 19 economic reports issued in recent weeks, seven came in better than expected or met estimates, but the rest came in lower.
Nonfarm payrolls have continued to improve at a strong pace. Industrial production is trending a bit lower. Real personal income should start moving higher. In addition, the Federal Reserve central bankers have indicated they will take a gradual approach to raising the federal funds rate and tightening policy.
Raymond James Chief Economist Scott Brown explained it this way: "Can the U.S. economy withstand global weakness? Of course it can. Our economy is largely self-contained, with consumer spending (70% of GDP) being the key factor. However, 2016 GDP growth may be slower than what we had hoped to see, and the global risks are weighted to the downside."
While there are some headwinds facing the markets, long-term investors should remember that it's normal to see pullbacks of this magnitude during bull markets. In fact, we've seen the S&P 500 correct by at least 14.7% five times since 2000, only to eventually make its way higher. The short-term interruptions in the markets can present attractive buying opportunities for long-term investors who have a well-diversified plan in place.
We'll continue to monitor the markets and share relevant information with you because we believe that added perspective helps investors prepare for any market environment. As always, we're here to help guide you through the financial and economic noise toward your long-term goals.
Should you have additional questions, please feel free to contact me. I look forward to hearing from you.