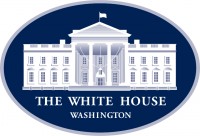 Washington, D.C. – "The recent and ongoing crime wave in Minneapolis has some Black community leaders calling on the Minneapolis City Council to help them do something about it," Karen Scullin reports for Fox 9 Minneapolis.

"'When the City Council start talking about abolish and dismantling law enforcement it's destroying, it's destroying our community right now,' said Al Flowers, a community activist."
[Read more]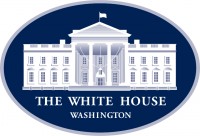 Washington, D.C. – PRESIDENT DONALD TRUMP: Thank you very much. I guess I might begin. It's an honor to be with you and really brave men and women. The job you do is incredible, and the progress that you've made in the last short period of time has been unbelievable.
On April 1st of this year, I announced the launch of a powerful U.S. military law enforcement operation to combat the flow of illegal drugs across the Western Hemisphere. Today I'm pleased to be with Admiral Craig Faller and his team — done an incredible job — at the U.S. Southern Command headquarters to provide an update on this incredible successful effort.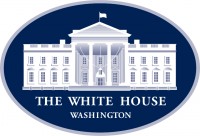 Washington, D.C. – PRESIDENT DONALD TRUMP: Nice place. Wow. I've been hearing about this one. Great job. (Laughter.) Great job. Thank you very much for being here. It's an honor. And very important time in our country. A lot of things are happening. And I think when it all ends up, it's going to end up very good for everybody.
It's an honor to be at Gateway Church with the Attorney General — our great Attorney General, William Barr. Thank you. (Applause.) And my friend, Ben Carson, who's done a fantastic job at HUD. Secretary. (Applause.) And a young star, Jerome Adams, General. Where is Jerome? Jerome? (Applause.) Along with a lot of my friends out in the audience.

Silver Spring, MD – The U.S. Food and Drug Administration today continued to take action in the ongoing response to the COVID-19 Coronavirus pandemic:
On June 6th, 2020, in response to public health and safety concerns about the appropriateness of decontaminating certain respirators, the FDA issued certain Emergency Use Authorizations (EUAs) to revise which respirators the decontamination systems are authorized to decontaminate.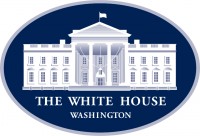 Washington, D.C. – PRESIDENT DONALD TRUMP: Well, thank you very much. This is a very big day for our country. It's affirmation of all the work we've been doing, really, for three and a half years. This isn't just over the last few months; this is for three and a half years.
And it's a great thing. We were very strong. We had the greatest economy in the history of our country. We had the greatest economy in the history of the world. And that strength let us get through this horrible pandemic, largely through. I think we're doing really well.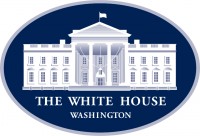 Washington, D.C. – America got some welcome news on Friday: "surprising, unprecedented job growth along with clear signs that the national pandemic has ebbed far from its peak," the New York Post editorial board writes.

Two and a half million jobs were added last month—the biggest jump in U.S. history.
[Read more]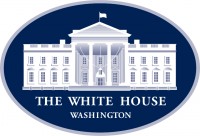 Washington, D.C. – PRESIDENT DONALD TRUMP: By the authority vested in me as President by the Constitution and the laws of the United States of America, it is hereby ordered as follows:
Section 1. Policy. Free speech is the bedrock of American democracy. Our Founding Fathers protected this sacred right with the First Amendment to the Constitution. The freedom to express and debate ideas is the foundation for all of our rights as a free people.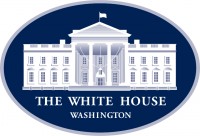 Washington, D.C. – As demonstrated by the Chinese Communist Party's (CCP) response to the pandemic, Americans have more reason than ever to understand the nature of the regime in Beijing and the threats it poses to American economic interests, security, and values. President Donald Trump and the Administration are committed to protecting the American people, homeland, and way of life from the CCP's malign actions and policies.
[Read more]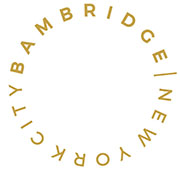 New York – Former Vice President Joe Biden, the presumptive Democratic nominee for president, plans to issue the biggest tax increase in years for small businesses report Bambridge Accountants New York.
The effect would be to hinder entrepreneurship and reduce the funds available for business growth.
Alistair Bambridge, partner at Bambridge Accountants New York, asks: "Is this really what is needed as the economy tries to recover? When we should be encouraging corporations to add to the workforce and drive the economy, these tax plans reduce the ability and incentives for businesses to invest and expand."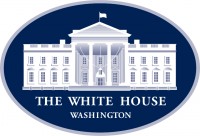 Washington, D.C. – "The Donald Trump Administration's long parade of deregulation—on everything from Title IX, to net neutrality, to environmental-impact statements, to joint employers—is among its biggest achievements. Amid the COVID-19 Coronavirus pandemic, this work has thankfully continued," The Wall Street Journal editorial board writes.
Yesterday, President Donald Trump took another big step with "an executive order telling government agencies to 'combat the economic consequences of COVID-19 Coronavirus with the same vigor and resourcefulness with which the fight against COVID-19 Coronavirus itself has been waged.'"
[Read more]