2014 Land Between The Lakes Calendar and Resource Guide available online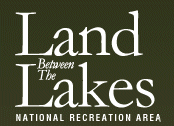 Golden Pond, KY – Land Between The Lakes has experienced several budget reductions since 2012. In an effort to reduce our spending, the Calendar of Events will no longer be available in a print edition. All events will be posted online at www.lbl.org on our Calendar of Events page.
Events can also be found in the new 2014 Land Between The Lakes Calendar and Resource Guide.
We designed this new calendar and guide as a resource tool for front-line staff to easily answer questions your customers may have about activities in the region and specifically Land Between The Lakes National Recreation Area.
You'll notice that we've included some regional major events to enhance visitors' experiences to our recreation area and other regional attractions.
Topics include:
12 month calendar with program and event listings plus monthly Natural Phenomena
How to use Land Between The Lakes
Attractions like the Elk & Bison Prairie, The Homeplace, Nature Station, Planetarium, and Observatory
Activities like birding; wildlife viewing; scenic drives; and trails for hiking, biking, horseback riding and off-highway-vehicle (OHV) driving
Outdoor recreation with hunting, fishing, swimming, and boating
Camping with descriptions of our campgrounds and backcountry
Hours, fees, passes, rules, and regulations
Contact information
Community URLs
Facility amenity charts
Please email us at LBLinfo@fs.fed.us, if you would like us to include a regional major event on this calendar or if you wish to receive the updated PDF link when it's posted. You can print, then staple the updated pages into your book. If you have any questions, changes, or suggestions — contact our Communication Services Department Manager, Jan Bush at jlbush@fs.fed.us or 270.924.2016.
We also have a new format to provide event information. Beginning in October of 2013, we kicked off an electronic events newsletter through Constant Contact. If you would like to be added to our contacts to begin receiving this newsletter, please email us at lblinfo@fs.fed.us with "Add to Newsletter" in subject line. Your information is never shared with anyone, and you may "Opt out" at any time.