Circulation Journal Report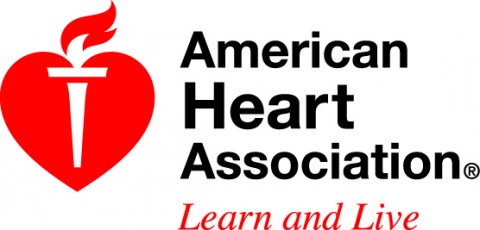 Dallas, TX – Middle-aged couch potatoes may reduce or reverse the risk of heart failure associated with years of sitting if they participate in two years of regular aerobic exercise training, according to a new study in the American Heart Association's journal Circulation.
Study participants who adhered to the aerobic exercise regimen had significant improvements in how their body used oxygen and had decreased cardiac stiffness after two years, both markers of a healthier heart.
Written by Park Ranger Tanner Rich
U.S. Army Corps of Engineers, Nashville District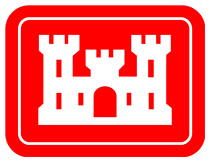 Nashville, TN – School is back in session, work has picked up, days are getting shorter, and there is just one holiday left before the unofficial end of summer. This Labor Day weekend families will get together to recreate and celebrate all the hard days they have worked.
When swimming or boating on U.S. Army Corps of Engineers lakes, the public is encouraged to have fun, but remember a few water safety tips to keep safe.
Swimming in designated areas is always best. Designated swimming areas on the Corps of Engineers property are well marked by floating orange lines and protected by "Boat Keep Out" buoys.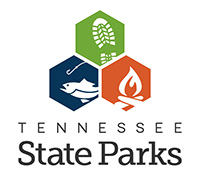 Nashville, TN – Being active outdoors is not only good for your health – it can earn you Tennessee State Parks merchandise, golf rounds, free camping or even cabin stays thanks to a new program.
Tennessee State Parks and the Tennessee Department of Health have partnered to develop a web application called Healthy Parks Healthy Person, which allows Tennesseans to log their activities at Tennessee State Parks in exchange for points that can be redeemed for rewards.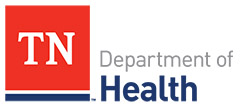 Nashville, TN – While matters of the heart are top of mind near Valentine's Day, more Tennesseans should think about them all year long to ensure healthier, longer lives.
Tennessee Department of Health data show heart disease is still the leading cause of death in the state, while stroke rated fifth in claiming lives.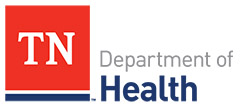 Nashville, TN – As summer vacations begin, many people will be traveling and enjoying outdoor activities, but before you enjoy time at the pool, ocean or other swimming destination, the Tennessee Department of Health reminds you to think water safety first.
''Having fun and enjoying physical activity in and around water is a joy for children of all ages and staying safe from illness and injury in the process is something we all want to do," said TDH Commissioner John Dreyzehner, MD, MPH.
Also, CR looks at the prescription painkiller epidemic, efforts to curb overuse of opioids, and surprising truths about medical marijuana

Yonkers, NY – Persistent and chronic pain can be a frustrating, debilitating and expensive problem. According to the June issue of Consumer Reports, 125 million Americans in pain spend about $300 billion on treatments and care every year. But not all of that care is effective, and some of it may be costly or even dangerous.
To help consumers make better, more informed choices, Consumer Reports took a closer look at the issue of treating pain in a special report on what works and what doesn't—and developed guidance on how to treat common ailments—including back, neck and joint pain.

Nashville, TN – Many public pools in Tennessee and around the country open for the season on Memorial Day. While swimming is a fun way to be active and beat the heat, thousands of Americans get sick every year from germs found in pools and other swimming places.
The Tennessee Department of Health joins the observance of Healthy and Safe Swimming during the Memorial Day Weekend to spread the word about helping keep swimming sites safe and healthy.

[Read more]

Nashville, TN – While swimming is a fun way to beat the heat and be physically active, thousands of Americans get sick every year due to germs found in the places where we swim.
"We can all help keep our swimming areas safe this summer by following a few easy steps," said TDH Chief Medical Officer David Reagan, MD, PhD. "Taking precautions like showering before swimming and never letting children swim without supervision helps prevent illness and injuries."
Protection Against Recreational Water Illnesses (RWIs)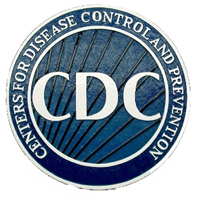 Atlanta, GA – You can choose to swim healthy! You have the power to help keep germs out the water in places we swim in the first place. Remember, chlorine and other disinfectants don't kill germs instantly. Additionally, the mixing of chlorine with pee and sweat uses up the chlorine in the pool, which would otherwise kill germs.
We all share the water we swim in, and each of us needs to do our part to help keep ourselves, our families, and our friends healthy.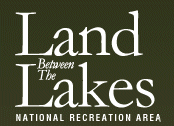 Golden Pond, KY – Land Between The Lakes has experienced several budget reductions since 2012. In an effort to reduce our spending, the Calendar of Events will no longer be available in a print edition. All events will be posted online at www.lbl.org on our Calendar of Events page.
Events can also be found in the new 2014 Land Between The Lakes Calendar and Resource Guide.