Nashville, TN – The Tennessee Department of Agriculture's Division of Forestry is closing the campsites at Prentice Cooper and Franklin State Forests until further notice. A surge in the number of campers is creating safety and health concerns for the public and forestry staff.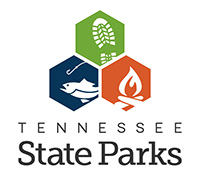 Nashville, TN – Being active outdoors is not only good for your health – it can earn you Tennessee State Parks merchandise, golf rounds, free camping or even cabin stays thanks to a new program.
Tennessee State Parks and the Tennessee Department of Health have partnered to develop a web application called Healthy Parks Healthy Person, which allows Tennesseans to log their activities at Tennessee State Parks in exchange for points that can be redeemed for rewards.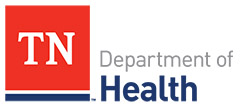 Nashville, TN – While matters of the heart are top of mind near Valentine's Day, more Tennesseans should think about them all year long to ensure healthier, longer lives.
Tennessee Department of Health data show heart disease is still the leading cause of death in the state, while stroke rated fifth in claiming lives.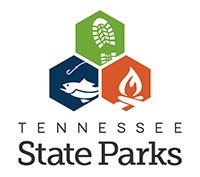 Nashville, TN – Tennessee State Parks will offer free, guided hikes at all 56 of its parks on Friday, November 25th, the day after Thanksgiving. This is the third year for this event, and one in a series of five statewide ranger-led hikes throughout the year.
"Our public lands are here for all to enjoy and the After Thanksgiving Hikes are a perfect way to have fun with friends and family during the holiday," said Tennessee Department of Environment and Conservation Commissioner Bob Martineau. "Our parks offer something for everyone, so all ages and abilities are encouraged to join us for a peaceful stroll or a rugged trek."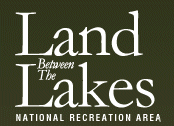 Land Between the Lakes, KY/TN – Visitor facilities at Land Between the Lakes National Recreation Area began late fall and winter operation schedules in November.
Homeplace 1850s Working Farm and Woodlands Nature Station will offer various guided programs, including the popular Bald Eagle Van and River Cruise Tours. Starting November 25th, Planetarium visitors will experience vivid laser lights set to holiday music and other holiday shows digitally projected on a 40-foot dome. Groups of 10 or more can make reservations any time by calling 270.924.2020.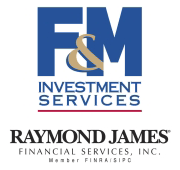 Clarksville, TN – With the help of multigenerational vacations, two or three generations of a family – perhaps those spread across the country in today's mobile society – have a chance to develop special bonds as they share traveling experiences.
A 2014 poll by the American Automobile Association found that 36% of American families planned holiday trips involving at least three generations in 2015, up 4% from the previous year. Also, a network of high-end travel agencies last year named mutigenerational travel the industry's leading trend for the fourth year running.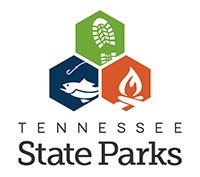 Nashville, TN – Tennessee State Parks is offering nine vacation packages in 2016 to suit all types of outdoor enthusiasts and skill levels. Guests can experience guided tours through eight State Parks across Tennessee and several Natural Areas and Wildlife Refuges.
The year's tours begin with a Winter Waterfall Tour at Fall Creek Falls and South Cumberland State Park on February 22nd-24th. Focusing on the beauty and history of these majestic falls, guests can experience what a winter water wonderland looks like.
The hikes will total roughly seven miles of moderate to strenuous terrain. The cost is $269.00 per person and includes all taxes, gratuities, meals, transportation and lodging at the Fall Creek Falls Inn. Call 800.250.8610 for reservations.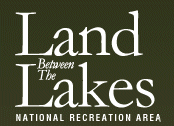 Office of Land Between the Lakes, KY/TN – In celebration of the 23rd Annual National Trails Day on Saturday, June 6th, Land Between The Lakes National Recreation Area invites the public to help with general trail maintenance on the Central Hardwoods Scenic Trail.
Volunteers will meet at Golden Pond Visitor Center at 8:30am and work until around 12:00pm. Bring lunch, water bottles, and wear appropriate clothing, i.e., long pants, hiking boots, gloves, etc. The Forest Service will provide all tools and equipment, tick spray, and safety glasses.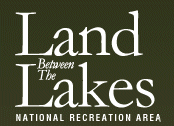 Golden Pond, KY – Land Between The Lakes National Recreation Area will join all federal agencies in honoring veterans this Veteran's Day weekend, Saturday-Tuesday, November 8th-11th, 2014, with free admission to: The Homeplace on Saturday, November 8th; Woodlands Nature Station on Sunday, November 9th and Free 1:00pm Golden Pond Planetarium show on Monday and Tuesday, November 10th and 11th.
Active and retired members of the armed forces that present their military ID at each attraction will receive free entry for themselves and their families during Veteran's Day weekend.
Over 160 Bird Species Identified at Seven Islands State Birding Park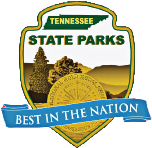 Knoxville, TN – Tennessee State Parks is pleased to announce the newest addition to the parks system, Seven Islands State Birding Park. State and local officials attended the official opening of the 56th state park Tuesday in Knoxville.
Seven Islands State Birding Park offers activities including observation, hiking and a small boat launch for canoes and kayaks. The property is adjacent to the French Broad River and aquatic and riparian habitats support an impressive diversity of wildlife species. Over 160 species of birds have been identified.