Henry County Operation Trick Or Treat Success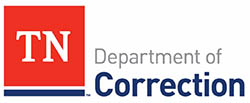 Paris, TN – While the Tennessee Department of Correction (TDOC) Community Supervision division has been working all week conducting compliance checks of sex offenders across the state, the agency took time to join our local law enforcement partner for Operation Trick-or-Treat.
This multi-agency sex offender compliance check was launched on Tuesday, October 29th, 2019, as part of a joint effort between the Henry County Sheriff's Office, Paris Police Department and Tennessee Department of Correction.
The main goal of the operation was to make contact with all sex offenders throughout the city and county to ensure they were in compliance with the sex offender registry rules and regulations as Halloween is approaching.
Throughout the course of the operation, there were a total of 92 sex offenders checked. From those checks, two were charged with 4 counts of violation of the sex offender registry, one was cited for simple possession of schedule VI drugs and one was cited for simple possession of schedule IV drugs.
In addition to the charges already filed, numerous investigations have now been opened up stemming from the operation.
Martin Higginbotham, PSU Manager, said "This operation was a success in enhancing public safety, as well as fostering a good relationship between local law enforcement and TDOC. When we all work together it makes Tennessee a safer place."
Henry County Sheriff, Monte Belew was quoted as saying "This is just another step toward public safety by multiple agencies working together. We hope everyone had a safe and happy Halloween."
To learn more about Operation Blackout watch the video below: