Nashville, TN – The Tennessee Wildlife Resources Agency's winter trout stocking program resumes at selected locations as the New Year begins and will continue through the middle portion of March.
The program provides numerous close to home trout fishing opportunities for anglers during the winter months. These fisheries also provide a great opportunity to introduce children or first-time anglers to fishing.
Nashville, TN – Tennessee Department of Health Commissioner Lisa Piercey, MD, MBA, FAAP has suspended new admissions of residents to Morningside of Paris effective December 11th, 2019. Piercey has also imposed four state civil monetary penalties for a total amount of $10,000. A special monitor has been appointed to review the facility's operations.
[Read more]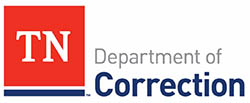 Paris, TN – While the Tennessee Department of Correction (TDOC) Community Supervision division has been working all week conducting compliance checks of sex offenders across the state, the agency took time to join our local law enforcement partner for Operation Trick-or-Treat.
This multi-agency sex offender compliance check was launched on Tuesday, October 29th, 2019, as part of a joint effort between the Henry County Sheriff's Office, Paris Police Department and Tennessee Department of Correction.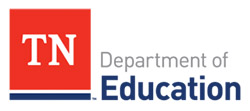 Nashville, TN – The Tennessee Department of Education Commissioner Penny Schwinn has released the TNReady assessment results which indicates that students across the state are performing better in almost all math subjects.
The TNReady scores also show that more than half the schools in Tennessee – 56 percent – improved their growth scores (TVAAS scores) from the previous year, with 41 percent of all schools earning a level 4 or 5 TVAAS rating which measures year-to-year growth.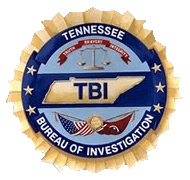 Paris, TN – Tennessee Bureau of Investigation (TBI) Special Agents along with investigators with the Paris Police Department are seeking information in a Paris cold case homicide.
On June 8th, 2001, the Paris Police Department responded to a home at 322 Rison Street in Paris, where investigators found Etta Etheridge (DOB: April 6th, 1929) inside unresponsive. Her death was ruled a homicide.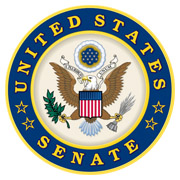 Washington, D.C. – The U.S. Senate may be out of session, but Senator Marsha Blackburn hasn't slowed down one bit! The Senator is spending August in Tennessee meeting with the people she serves and working to determine what she can do in the Senate to make each day better for her state.
Her state visits began in West Tennessee, where she met with fishermen and local officials at Sinclair's Fish Market in Paris to discuss the problems posed by Asian carp. Senator Blackburn then stopped by UT Martin to meet with Chancellor Keith Carver and members of their Army ROTC program.
Paris' Eiffel Tower, State Capitol Cupola, and Liberty Bowl Stadium, are among those observing Child Support Awareness Month.

Nashville, TN – To symbolize Child Support Awareness Month and to recognize the positive impact the Tennessee Department of Human Services (TDHS) Child Support Program provides to strengthen families and children notable Tennessee landmarks and structures will be lit green this week.
Tennessee Department of Labor and Workforce Development (TDLWD)

Nashville, TN – Newly released unemployment data from the Tennessee Department of Labor and Workforce Development (TDLWD) showed that vast majority of Tennessee's 95 counties experienced lower unemployment rates in September 2018, when compared to the previous month.
Paris-Henry County unemployment rate remained the same at 4.3 percent in September.
Tennessee Department of Environment and Conservation (TDEC)

Nashville, TN – Tennessee Governor Bill Haslam and Tennessee Department of Environment and Conservation (TDEC) Commissioner Dr. Shari Meghreblian today announced a series of grants totaling more than $15 million to help fund parks and recreation projects in Tennessee communities.
"Easy access to parks, trails, walking paths and other recreational facilities can make a good community a great community," said Haslam. "These grants provide the resources needed to help make Tennessee an even more desirable place to live, work and raise a family."
Grants and investments to assist communities with local infrastructure and safety

Nashville, TN – Tennessee Govember Bill Haslam and Economic and Community Development Commissioner Bob Rolfe recently approved nearly $25.5 million in Community Development Block Grants (CDBG), which assist communities with infrastructure improvements, health and safety initiatives and façade improvements in downtown commercial districts.