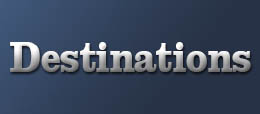 Springville, TN – Just inside the Henry County Tennessee line, sits an unincorporated little community that plays host to over 400 acres of beauty and bliss. The perfect setting for weddings, corporate conferences, or just a personal getaway for rest and relaxation.
Sandy Creek, with a nature inspired event center, features beautifully landscaped rolling hills with five unique, craftsman style rental venues of varying sizes,, along with five beautifully decorated facilities for overnight stays.

Atlanta, GA – GPS Hospitality, an Atlanta-based franchisee, seeks 45 Pizza Hut drivers in the Nashville/Clarksville area for immediate hire. Interviews will be conducted via video chat.
Pizza Hut is also expediting its hiring and onboarding process to get delivery drivers on the road more rapidly, and ultimately to get customers their pizza quicker.
Nashville, TN – The National Weather Service has issued a Tornado Watch for Paris-Henry County as well as parts of West Tennessee and Middle Tennessee until 2:00am CT Sunday morning.
Strong to severe thunderstorms may develop late this afternoon though the greatest chance for severe weather will be from 8:00pm tonight through early Sunday morning. All modes of severe weather are possible, including damaging wind gusts, large hail, and a few tornadoes.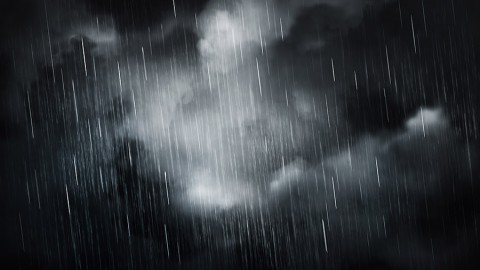 [Read more]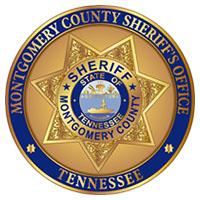 Clarksville, TN – The Montgomery County Sheriff's Office with the assistance of the Clarksville Police Department and Tennessee Highway Patrol apprehended three adults and two juveniles in connection to a gun store burglary.
The burglary occurred at JMC Firearms in Paris, Tennessee at approximately 4:28am on Monday, March 16th, 2020. The suspect vehicle was pursued by the Stewart County Sheriff's Office and was picked up by Montgomery County Deputies at the Stewart and Montgomery County line on Dover Road. Deputies effectively deployed spike strips as the vehicle continued east on Dover Road.

Nashville, TN – The Tennessee Wildlife Resources Agency's winter trout stocking program resumes at selected locations as the New Year begins and will continue through the middle portion of March.
The program provides numerous close to home trout fishing opportunities for anglers during the winter months. These fisheries also provide a great opportunity to introduce children or first-time anglers to fishing.
Nashville, TN – Tennessee Department of Health Commissioner Lisa Piercey, MD, MBA, FAAP has suspended new admissions of residents to Morningside of Paris effective December 11th, 2019. Piercey has also imposed four state civil monetary penalties for a total amount of $10,000. A special monitor has been appointed to review the facility's operations.
[Read more]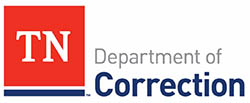 Paris, TN – While the Tennessee Department of Correction (TDOC) Community Supervision division has been working all week conducting compliance checks of sex offenders across the state, the agency took time to join our local law enforcement partner for Operation Trick-or-Treat.
This multi-agency sex offender compliance check was launched on Tuesday, October 29th, 2019, as part of a joint effort between the Henry County Sheriff's Office, Paris Police Department and Tennessee Department of Correction.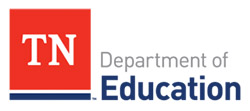 Nashville, TN – The Tennessee Department of Education Commissioner Penny Schwinn has released the TNReady assessment results which indicates that students across the state are performing better in almost all math subjects.
The TNReady scores also show that more than half the schools in Tennessee – 56 percent – improved their growth scores (TVAAS scores) from the previous year, with 41 percent of all schools earning a level 4 or 5 TVAAS rating which measures year-to-year growth.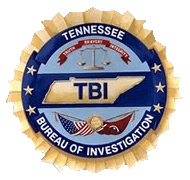 Paris, TN – Tennessee Bureau of Investigation (TBI) Special Agents along with investigators with the Paris Police Department are seeking information in a Paris cold case homicide.
On June 8th, 2001, the Paris Police Department responded to a home at 322 Rison Street in Paris, where investigators found Etta Etheridge (DOB: April 6th, 1929) inside unresponsive. Her death was ruled a homicide.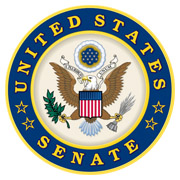 Washington, D.C. – The U.S. Senate may be out of session, but Senator Marsha Blackburn hasn't slowed down one bit! The Senator is spending August in Tennessee meeting with the people she serves and working to determine what she can do in the Senate to make each day better for her state.
Her state visits began in West Tennessee, where she met with fishermen and local officials at Sinclair's Fish Market in Paris to discuss the problems posed by Asian carp. Senator Blackburn then stopped by UT Martin to meet with Chancellor Keith Carver and members of their Army ROTC program.