Humphreys County, TN – An update on Asian carp, results of a recent Tennessee duck hunters survey, and annual divisional awards presentations were among the business conducted at the October meeting of the Tennessee Fish and Wildlife Commission.
The one-day meeting was held Friday in the Tom and Wendy Beasley Education Center at the Tennessee Wildlife Resources Agency's Buffalo Ridge Refuge. It was the TFWC's first formal meeting at Buffalo Ridge Refuge which comprises about 2,000 acres in southern Humphreys County.

Nashville, TN – The Tennessee Fish and Wildlife Commission (TFWC) to hold a one-day meeting on Friday, October 23rd, 2020 beginning at 9:00am at Buffalo Ridge Refuge in Humphreys County. It will be the first formal TFWC meeting held at the refuge.
An update will be provided on the status of Asian carp to include distribution information, TVA's Programmatic Environmental Assessment, USFWS funding and associated work plans for 2021 in the Tennessee/Cumberland and Lower Mississippi (Reelfoot) basins.
Nashville, TN – On Saturday, September 26th, 2020 Tennessee Governor Bill Lee signed Executive Order No. 62 establishing the Asian Carp Advisory Commission to study and provide advice regarding the best methods for mitigating the invasion of Asian carp into the state's lakes and river systems.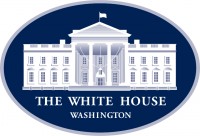 Washington, D.C. – President Donald Trump took action earlier today to prevent Americans from being displaced by foreign workers and offshore labor using federal dollars.

The new executive order combats the misuse of H-1B visas, which too often have been exploited to replace qualified U.S. workers with lower-cost foreign ones. President Trump is directing all federal agencies to focus on hiring Americans for lucrative federal contracts, and it requires that only U.S. citizens be appointed to the government's competitive service.
Springville, TN – On Saturday, May 16th, 2020 from 8:00am to noon, the U.S. Fish and Wildlife Service announces they are teaming up with the Tennessee Valley Authority and Discover Life in America to host a BioBlitz at the Big Sandy Unit of the Tennessee National Wildlife Refuge (NWR) in north-central Tennessee. The refuge, considered a hotspot of biodiversity in this area, consists of 51,000 acres that stretch along 65 miles of the Tennessee River.
In an effort to conduct a concentrated survey of nature in a small area of the refuge, they are inviting the public to come participate in a family friendly, citizen science activity alongside many professional scientists.
Tennessee Valley Authority (TVA)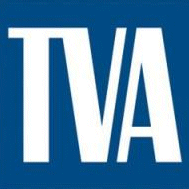 Knoxville, TN – As 2018 draws to a close, yearly rainfall totals for the Tennessee Valley Authority (TVA) region continue to climb to near record levels, and the trend for above average rainfall totals continues right up to year's end.
"For the week before Christmas, rainfall averaged 2 inches in the eastern Valley and 1.4 inches in the western Valley," said James Everett, senior manager for TVA's River Forecast Center. "We began spilling and sluicing at several locations the day after Christmas to increase flows and increase flood storage capacity, and that will likely continue into the New Year."
Tennessee Department of Environment and Conservation (TDEC)

Nashville, TN – The Tennessee Department of Environment and Conservation (TDEC) today announced the issuance of precautionary fish consumption advisories for smallmouth bass and channel catfish in the downstream portions of the Pigeon River and the Nolichucky River.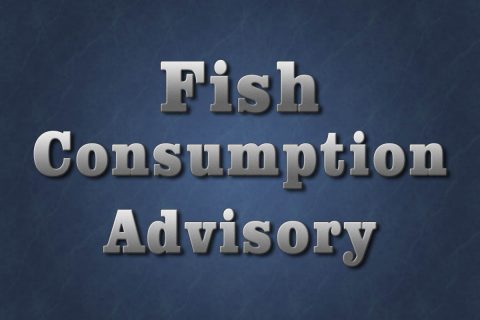 [Read more]
Manufacturer to invest $10 million to expand production capabilities in Weakley County

Nashville, TN -Tennessee Governor Bill Haslam, Department of Economic and Community Development Commissioner Bob Rolfe and MTD Consumer Group Inc officials announced today that the manufacturer will invest $10 million in its Martin operations over the next five years.
MTD is Weakley County's largest private employer and a leading global manufacturer and distributor of residential and commercial outdoor power equipment under brands such as Cub Cadet and Troy-Bilt. The company plans to create 200 jobs in Weakley County as it adds production at the Martin facility.

Hardeman County, TN – The Tennessee Fish and Wildlife Commission received an update on Asian carp among its agenda items at the final meeting of the calendar year which concluded Friday.
The TFWC met for the first time at Lone Oaks Farm in Hardeman County near Bolivar and Middleton, which is operated by the University of Tennessee.
Frank Fiss, Tennessee Wildlife Resources Agency Fisheries Division chief, presented an update on Asian carp.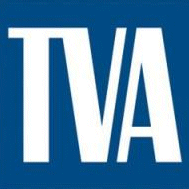 Knoxville, TN – Tennessee Valley Authority (TVA) aquatic biologists identify new fish species in tributary streams to the Duck River in middle Tennessee: the Tennessee Logperch (Percina apina).
When you hear news about an animal species these days, it's rarely good. Most often, it's about overabundance or scarcity.
But occasionally, there's a surprise: the discovery of something new.