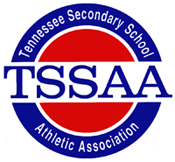 Murfreesboro, TN – The much anticipated start of the high school football season is this week and as many as 120 games will be played during Week 1, five of which will be played on Thursday.
As we all know, "Friday Night Lights" may not look the same this year and it's important for everyone to do their part as our students return to play. The TSSAA believes that every adult and every participant must do their part and follow the guidelines set forth by the association and conduct themselves safely and thoughtfully so that the schools can provide as many opportunities as possible for the student-athletes this fall.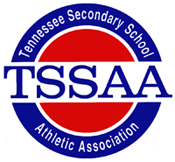 Murfreesboro, TN – Convening its Board of Control Wednesday, July 22nd, 2020 in Murfreesboro, the Tennessee Secondary School Athletic Association (TSSAA) approved measures to outline the potential for a nearly complete football and girls' soccer season.
The league also adopted unanimously its COVID-19 Coronavirus guidelines and procedures required of all member institutions who wish to compete in all athletics in the 2020-21 calendar school year.
A full copy of the regulations and fall sports rules modifications can be found on the TSSAA website.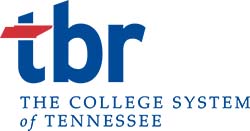 Nashville, TN – Tennessee's community and technical colleges are playing a major role in a crash project by the state's public higher education system to manufacture face shields to help protect Tennessee health professionals during the coronavirus (COVID-19) pandemic.
Using 3D printers, Tennessee Colleges of Applied Technology at Elizabethton, Jackson, Morristown, Murfreesboro and Shelbyville, and Jackson State and Pellissippi State community colleges manufactured 858 headbands from Saturday through Monday afternoon that will be used for plastic face shields.
Murfreesboro, TN – Tennessee State Veterans' Homes (TSVH) today announced a revised preparedness plan after President Donald Trump declared a National Emergency and Federal health officials mandated all nursing facilities suspend visitation to prevent the potential spread of COVID-19 (Coronavirus) to susceptible patient populations. TSVH facilities in Murfreesboro, Knoxville, Clarksville, and Humboldt will restrict access to all visitors, vendors, and volunteers until further notice.
These precautionary measures aim to minimize the risk of exposure to residents, families, and staff.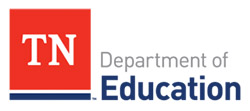 Nashville, TN – The Tennessee Department of Education Commissioner Penny Schwinn has released the TNReady assessment results which indicates that students across the state are performing better in almost all math subjects.
The TNReady scores also show that more than half the schools in Tennessee – 56 percent – improved their growth scores (TVAAS scores) from the previous year, with 41 percent of all schools earning a level 4 or 5 TVAAS rating which measures year-to-year growth.
Tennessee Department of Tourist Development
Nashville, TN – Tourism in Tennessee continues to expand with new attractions, impressive state-of-the-art developments, expansions and milestone anniversary celebrations of iconic attractions that help shape "The Soundtrack of America. Made in Tennessee."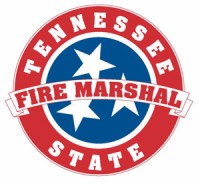 Nashville, TN – The latest tally* of January fire fatalities has the Tennessee State Fire Marshal's Office (SFMO) urgently renewing its call that residents turn their focus to fire prevention during the high-risk winter months.
Current SFMO data indicates that 15 fatal fires caused 20 fatalities in Tennessee during January 2018, making it the third-deadliest month for fire deaths since 2010 (December 2016 had 24 deaths; January 2010 had 21 deaths). Historically, January leads all other months in residential fires, heating fires and fatal fires in Tennessee.

Murfreesboro, TN – The holiday season is the time of year when most people are thinking about shopping for gifts, office parties, and spending time with family and friends.
Sadly, this is also the time when home fires peak.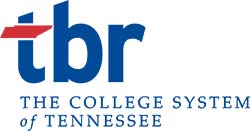 Gallatin, TN – The Tennessee Board of Regents reaffirmed its confidence in the quality of its colleges Thursday, approving a warranty guaranteeing that future graduates of technical training programs demonstrate skills identified in their curriculums and providing tuition-free retraining for those who don't.
The new warranty provides one-time retraining free of charge to graduates of technical programs who are unable to perform one or more of the skills and competencies identified for their programs.

Murfreesboro, TN – According to new claims data from State Farm, the odds drivers will hit a deer in Kentucky are 1 out of 100. Those odds in Tennessee are 1 out of 143. Both are above the national odds of 1 in 162.

Using its claims data and state licensed driver counts from the Federal Highway Administration, State Farm, the nation's leading auto insurer, estimates the state by state chances of any single American motorist striking a deer, elk or moose.