Autumn Brings Improvements to Land Between the Lakes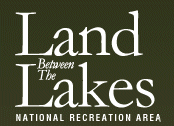 Golden Pond, KY – Land Between The Lakes (LBL) National Recreation Area invites the public to come out and enjoy facility improvements at Energy Lake Campground and the Golden Pond Target Range.
Campers at Energy Lake Campground will be greeted by a new gatehouse and three new accessible shower buildings in loops A, C, and D. All of Road 134 leading to Energy Lake is also freshly paved.
"We invite everyone to visit Energy Lake Campground to see the improvements," said Recreation Program Manager, Gary Hawkins. "There's no better time than autumn to bring your family out to camp at LBL and enjoy a warm evening campfire." Hawkins also reminds everyone that reservations are available, as well as first-come, first-served sites. Reservations may be made through our website, www.lbl.org, or Call Center, 1-800-525-7077.
Visitors to LBL are also invited to practice at the new Golden Pond Target Range. The updated facility includes two ranges for simultaneous shooting—a 175-yard rifle range containing six shooting benches and a 50-yard pistol range containing four shooting benches.
The shooting range is almost twice as long as before. The Target Range also has an archery practice range and a field archery range trail.
The accessible Target Range is open from dawn to dusk. Reservations are no longer necessary, but instead use will be on a first-come, first-served basis with capability for multiple shooters. This new policy will be in effect for at least the next 12 months.
"Improvements to the new Target Range were made possible through a National Rifle Association grant and through generous donations from individuals and businesses," stated Land Between The Lakes Association (LBLA) Executive Director, John Rufli. "We are very grateful to be able to provide shooting enthusiasts with an improved facility that was completely built with donated funds and in-kind work." LBLA is still accepting donations to complete the project. Please call 1-800-455-5897 or 270-924-2088 to make a donation.
About Land Between The Lakes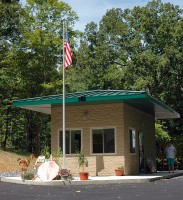 Land Between The Lakes is managed by the Forest Service, U.S. Department of Agriculture, in partnership with "Friends of LBL," to provide public lands outdoor recreation and environmental education. We encourage visitors to review our website at www.lbl.org each season, and throughout the season, for our Calendar of Events, updates on programs and policies, safety information, and temporary trail and road closures. Additional LBL and "Friends of LBL" information is also available on our website or by calling 1-800-LBL-7077 or 270-924-2000.