Tennessee Department of Agriculture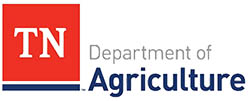 Nashville, TN – The Tennessee Department of Agriculture says fairs across Tennessee are celebrating the awards they have earned for showcasing agriculture in communities large and small.
"Fairs highlight the best that our farms, farmers, and communities offer in the state," Commissioner of Agriculture Charlie Hatcher, D.V.M. said. "Agriculture education is so important, especially in a time when fewer people are directly connected with farming and the sources of wholesome food and fiber."
Hot Weather Safety will become increasingly important this week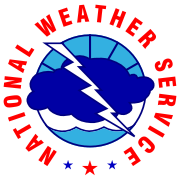 Nashville, TN – The National Weather Service reports it is expected to be seasonably warm and humid this weekend. Clouds and thunderstorms will help to keep afternoon high temperatures mainly in the 80s.
However, by next Tuesday you can expect more sunshine and fewer storms, as a result, you can expect high temperatures to push into the the lower and middle 90s, with afternoon heat index values forecast to soar to between 100 and 103 degrees across much of Middle Tennessee.
Habitat International CEO Jonathan Reckford to speak at Governor's Reception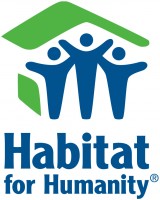 Nashville, TN – Habitat for Humanity is celebrating its 35th anniversary in the State of Tennessee with a reception at the Governor's Residence Thursday, October 24th from 6:00pm to 8:00pm where Jonathan T.M. Reckford, CEO of Habitat for Humanity International, will be presenting special recognition to significant supporters whose partnership has contributed so greatly in helping the Habitat for Humanity reach this milestone.
Tennessee ranks fourth in the number of new Habitat for Humanity homes built nationwide.

Nashville, TN – Turns out, bigger really isn't always better—at least when it comes to peaches. Tennessee's peaches may not match their rivals in size this year, but that's exactly why, at the end of a soggy summer, Tennessee peaches have more flavor packed beneath their fuzzy exteriors.
In many parts of the Deep South this summer, excessive rains have affected famous peach crops in a way that isn't immediately evident.
Six Traffic Fatalities in No Refusal Counties; 16 Fatalities overall during Fourth of July Period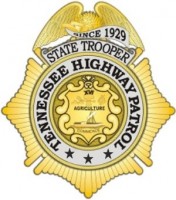 Nashville, TN – The Tennessee Highway Patrol arrested 61 individuals on suspicion of impaired driving in the 16-county "No Refusal" enforcement effort during the Fourth of July holiday period.
During the 102-hour period, six people were killed in traffic crashes in the counties participating in "No Refusal" and a total of 16 people died in vehicular crashes statewide.
The holiday period ran from 6:00pm on Wednesday, July 3rd through 11:59pm on Sunday, July 7th. [Read more]
Tennessee Highway Patrol, Governor's Highway Safety Office and Mother's Against Drunk Driving Make Joint Announcement

Nashville, TN – Tennessee Department of Safety and Homeland Security Commissioner Bill Gibbons and Tennessee Highway Patrol Colonel Tracy Trott announced the department's second "No Refusal" enforcement campaign at a joint press conference with the Governor's Highway Safety Office (GHSO) and Mothers Against Drunk Driving (MADD) in Nashville.
The "No Refusal" enforcement effort, beginning at 6:00pm on Friday, August 31st and concluding at midnight on Monday, September 3rd, will also coincide with the Labor Day holiday weekend.