Hardeman County, TN – Updates on chronic wasting disease (CWD) and an ongoing turkey research project were given at the Tennessee Fish and Wildlife Commission one-day October meeting held at Lone Oaks Farm, which is administered by UT Extension, a unit of the University of Tennessee Institute Of Agriculture.
Chuck Yoest, CWD Coordinator, provided an update beginning with a reminder of Crockett County and Gibson County now being classified as CWD high-risk counties.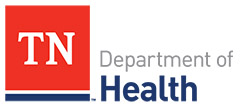 Nashville, TN – More than 29 million Americans, including more than 600,000 Tennessee adults, have diabetes. It is estimated one in every four people with diabetes does not even know he or she has the disease.
The Tennessee Department of Health is reminding Tennesseans during National Diabetes Month that diabetes is a disease that can be treated, and with some lifestyle changes some individuals can even prevent or reverse the course of the disease.

[Read more]