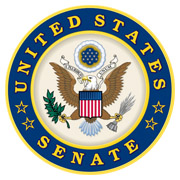 Washington, D.C. – United States Senators Lamar Alexander (R-Tenn.) and Marsha Blackburn (R-Tenn.) and Representatives Tim Burchett (R-Tenn.), Steve Cohen (D-Tenn.), Jim Cooper (D-Tenn.), Scott DesJarlais (R-Tenn.), Chuck Fleischmann (R-Tenn.), Mark Green (R-Tenn.), David Kustoff (R-Tenn.), Phil Roe, M.D., (R-Tenn.) and John Rose (R-Tenn.) today, Monday, March 20th, 2020 urged President Donald Trump to quickly approve Governor Bill Lee's request for additional federal assistance for the state of Tennessee to assist with the COVID-19 pandemic.
[Read more]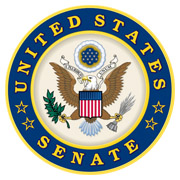 Washington, D.C. – U.S. Senators Lamar Alexander (R-Tenn.) and Doug Jones (D-Ala.) have introduced legislation to simplify the Free Application for Federal Student Aid (FAFSA) that nearly 20 million families fill out every year to apply for federal student aid.
"The 108-question FAFSA is one of the biggest challenges low-income students who want to go to college face," Alexander, chairman of the Senate education committee, said. "Former Tennessee Governor Bill Haslam told me that Tennessee has the highest rate of filling out the FAFSA, but it is still the single biggest impediment to more students enrolling in Tennessee Promise, our state's free, two-year community college program."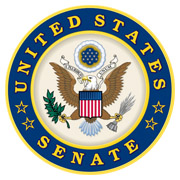 Washington, D.C. – I'm not sure who decided to call the Senate's August work period "recess," but it could use a rebrand. I'm using this month to reconnect with Tennesseans from all corners of our great Volunteer State.
This past week, I visited Middle Tennessee, and received updates from local businessmen, health care professionals, and local officials who are tuned in to the region's many successes, and emerging opportunities for growth.
Tennessee's strong workforce, right-to-work law, and central location make companies eager to set up shop.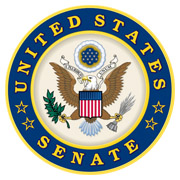 Washington, D.C. – The U.S. Senate may be out of session, but Senator Marsha Blackburn hasn't slowed down one bit! The Senator is spending August in Tennessee meeting with the people she serves and working to determine what she can do in the Senate to make each day better for her state.
Her state visits began in West Tennessee, where she met with fishermen and local officials at Sinclair's Fish Market in Paris to discuss the problems posed by Asian carp. Senator Blackburn then stopped by UT Martin to meet with Chancellor Keith Carver and members of their Army ROTC program.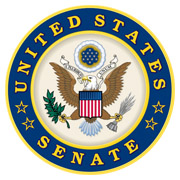 Washington, D.C. – Just this week, the Centers for Disease Control and Prevention (CDC) reported the largest outbreak of measles in the United States since 2000. The alarming increase in measles cases underscores the importance of vaccines and immunizations in our country.
The U.S. Senate recently passed my bipartisan Vaccines Save Lives resolution to send a clear and unequivocal message of Congressional support for vaccines and to urge parents, in consultation with their health care providers, to follow scientific evidence and the consensus of medical experts in favor of timely vaccinations for the well-being of their children and surrounding communities.
Ashley Has Helped Steer Haslam's Education Agenda through General Assembly

Nashville, TN – Tennessee Governor Bill Haslam has announced Katie Ashley will serve as director of legislation, the governor's chief advisor and strategist for legislative matters.
The Crockett County native is one of the longest serving Haslam staffers, starting out on his campaign in 2009 before becoming a legislative liaison in 2011 and handling one of the governor's top priorities: education in Tennessee.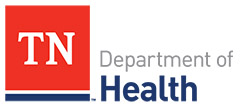 Nashville, TN – The Tennessee Department of Health joins partners in the Statewide Tobacco-Free Coalition in celebrating Tennessee Quit Week February 13th-17th, 2017.
The theme for the week-long campaign is "It's Quittin' Time in Tennessee" to celebrate Tennesseans who have quit using tobacco products and inspire more people to join them.

Erwin, TN – The Tennessee Wildlife Resources Agency, the Fish and Wildlife Service (USFWS) and Georgia Department of Natural Resources (GADNR) joined U.S. Senator Lamar Alexander and leaders from the Tennessee Valley Authority in an announcement to provide long-term funding for trout production and stocking in 13 TVA dam tailwaters and reservoirs in Tennessee and Georgia.
The announcement for the multi-agency agreement to the USFWS came in a press conference at the Erwin National Fish Hatchery on Monday (May 11th). The agreement ensures popular trout stocking programs in the region will continue beyond 2016, when a temporary TVA funding agreement reached in 2013 is set to expire. [Read more]
Bill would deliver better labels, stronger requirements for manufacturers, more information for consumers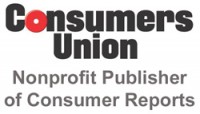 Washington, D.C. – Consumers Union, the policy and advocacy arm of Consumer Reports, today endorsed the Dietary Supplement Labeling Act of 2013 introduced by U.S. Senators Richard Durbin (D-Ill.) and Richard Blumenthal (D-Conn.).
Ami Gadhia, senior policy counsel for Consumers Union, said, "Millions of Americans take dietary supplements regularly. Many supplements may be safe and healthful, but there are numerous ingredients found in a variety of supplements that pose significant dangers to consumers. This bill would mean stronger requirements for manufacturers to deliver safe products and better labels with more information for consumers." [Read more]