Nashville, TN – On Saturday, September 26th, 2020 Tennessee Governor Bill Lee signed Executive Order No. 62 establishing the Asian Carp Advisory Commission to study and provide advice regarding the best methods for mitigating the invasion of Asian carp into the state's lakes and river systems.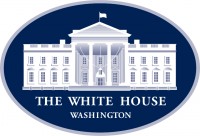 Washington, D.C. – Since the beginning of this Administration, President Donald Trump has demonstrated his commitment to modernizing our Nation's infrastructure.
Under his leadership, the Trump Administration has been implementing a One Federal Decision policy to improve coordination between Federal agencies on environmental reviews for major infrastructure projects, including water projects.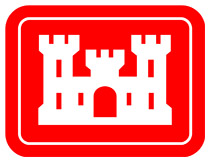 Nashville, TN – The U.S. Army Corps of Engineers Nashville District is extending its closure of 25 Corps-managed campgrounds within the Cumberland River Basin in Kentucky and Tennessee through at least May 31 in the interest of public safety due to the COVID-19 Coronavirus pandemic.
While an official date for the reopening of campgrounds has not yet been determined, effective today all campground reservations will be cancelled for the month of May.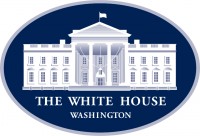 Washington, D.C. – President Donald Trump: Thank you very much. Good afternoon. We continue to see a number of positive signs that the virus has passed its peak. It's been very devastating all over the world. A hundred and eighty-four countries. Probably more. That number was as of a week ago.
Dr. Birx will walk through some of these trends in a few moments, but they're very positive trends for winning. Going to win. We're going to close it out.
Nashville, TN – Today, Wednesday, April 1st, 2020, Tennessee Governor Bill Lee provided an update on Tennessee's efforts regarding Coronavirus (COVID-19) relief.
Governor Lee's daily press conferences can be viewed live each day this week at 3:00pm CT here. Governor Lee has also established a website specific to Coronavirus (COVID-19) updates which can be found here.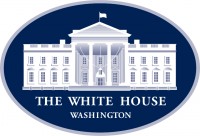 Washington, D.C. – THE PRESIDENT Donald Trump: Well, thank you all very much. This is a very important day. I'll sign the single-biggest economic relief package in American history and, I must say, or any other package, by the way. It's twice as large as any relief ever signed.
It's $2.2 billion, but it actually goes up to 6.2 — potentially — billion dollars — trillion dollars. So you're talking about 6.2 trillion-dollar bill. Nothing like that. And this will deliver urgently needed relief to our nation's families, workers, and businesses. And that's what this is all about.
U.S. Army Corps of Engineers Nashville District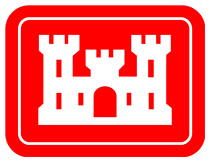 Nashville, TN – The U.S. Army Corps of Engineers Nashville District is managing releases as appropriate at its dams on the Cumberland River and its tributaries due to recent and ongoing rain events and those forecasted for the next week.
The National Weather Service has issued a Flood Watch for much of the Cumberland River Basin and is forecasting the potential for some rivers and streams to surpass flood stage.
Written by Leon Roberts
U.S. Army Corps of Engineers, Nashville District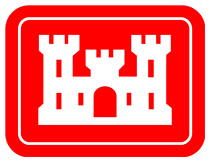 Lancaster, TN – As the summer recreation season gets into full swing, Center Hill Lake becomes a popular destination for many Middle Tennessee residents. The lake's 18,220 square miles of water, multiple campgrounds, marinas, and recreation areas are a significant attraction for tourists, locals, and… criminals alike.
Over the past month Center Hill Lake has seen an increase in visitor activity as well as over 15 motor vehicle break-ins at various locations, including Hurricane Marina, Edgar Evins State Park, Buffalo Valley Boat Ramp, Big Rock Market, Happy Hollow Boat Ramp, and Betty's Island Boat Ramp.
Written by Mark Rankin
U.S. Army Corps of Engineers, Nashville District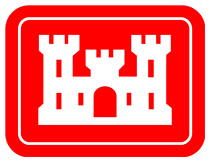 Nashville, TN – The U.S. Army Corps of Engineers will waive day use fees for veterans, active and reserve-component Service members, and their families at the more than 2,200 Corps of Engineers-operated recreation areas nationwide on Veterans Day, November 11th, 2017.
The U.S. Army Corps of Engineers honors the significant contributions made by American service members, their families, and their loved ones.
The Nashville District has 10 lakes with 4, 607 miles of shoreline and 424,629 acres of land and water.
Written by Park Ranger Tanner Rich
U.S. Army Corps of Engineers, Nashville District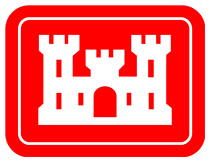 Nashville, TN – School is back in session, work has picked up, days are getting shorter, and there is just one holiday left before the unofficial end of summer. This Labor Day weekend families will get together to recreate and celebrate all the hard days they have worked.
When swimming or boating on U.S. Army Corps of Engineers lakes, the public is encouraged to have fun, but remember a few water safety tips to keep safe.
Swimming in designated areas is always best. Designated swimming areas on the Corps of Engineers property are well marked by floating orange lines and protected by "Boat Keep Out" buoys.