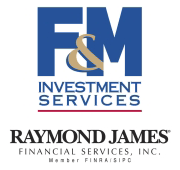 Clarksville, TN – Each quarter, the Raymond James Investment Strategy Committee completes a detailed survey sharing their views on the investment environment, and their responses are the basis for a discussion of key themes and investment implications covered in this quarter's Investment Strategy Quarterly.
Read an overview of the key themes below, or download the entire publication for a more thorough view of the markets and the economy.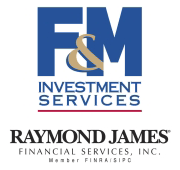 Clarksville, TN – The stock market sell-off continued Monday, as the Dow Jones Industrial Average and other major domestic indices saw a significant drop in early morning trading, regained some ground as the day progressed, but still closed down 3% to 4% for the day.
Global markets were also down, notably in China, Hong Kong, Germany and the United Kingdom. The pullback appears to be driven by concern over slowing global growth, particularly as China's economy (one of the world's largest) falters, as well as the drop in commodity prices, namely oil.
Consumers are Paying the Lowest Price at the Pump in over Two Years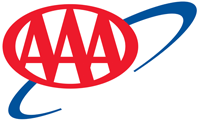 Tampa, FL – U.S. oil production has soared to its highest level since 1985, placing downward pressure on oil and gasoline prices. WTI crude settled at $82.75 on Friday, after dropping below $80 a barrel for the first time in two years on Thursday.
The savings at the pump, created by the US "Shale Boom", comes as a relief to consumers as the holiday shopping season approaches. [Read more]
Gas could fall below $3.00 a gallon by years end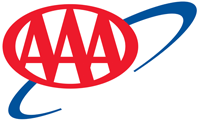 Tampa, FL – Motorists continue to enjoy a discount at the pump, as gas prices fall to their lowest point since February. Nationally, the price of gas fell 6 cents in the past week, marking a seven week decline in gasoline prices.
"Last week refineries switched from producing summer to winter-blend fuel," said Josh Carrasco, spokesman, AAA – The Auto Club Group. "Winter-blend gas is cheaper to produce, because it does not require the additives necessary in summer-blend. Also, here in the U.S. we continue benefiting from historic domestic oil production. Both of these factors continue placing downward pressure on gas prices." [Read more]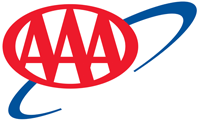 Tampa, FL – Motorists are seeing the cheapest gas prices to start September since 2010. Compared to this time last year, the national average price for a gallon of regular unleaded is 14 cents cheaper, 19 cents cheaper in Florida, 14 cents cheaper in Georgia and 16 cents cheaper in Tennessee.
A recent report from the U.S. Labor Department is keeping downward pressure on the price of oil and gasoline. According to the report, US employers added the fewest number of jobs this year in August.
[Read more]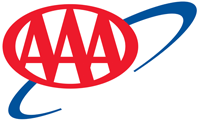 Tampa, FL – Gas prices have fallen more than 40 consecutive days in the southeastern United States.
Since late June, the average price for a gallon of regular unleaded dropped 26 cents in Florida, 25 cents in Georgia, and 24 cents in Tennessee.
"Prices are falling at about a half cent a day and aren't showing signs of slowing down," said Mark Jenkins, spokesman, AAA – The Auto Club Group. [Read more]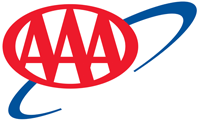 Tampa, FL – Gasoline is selling at the lowest price since March amid rising gasoline supplies and falling oil prices. The national and Florida average prices for a gallon of regular unleaded gasoline are on a 30-day streak of declines.
Prices in Georgia and Tennessee have fallen 34 and 32 consecutive days respectively.
"Oil prices briefly rose following the crash of Malaysian Airliner Flight MH17, but gas prices didn't skip a beat last week," said Mark Jenkins, spokesman, AAA – The Auto Club Group. "Motorists continue to enjoy discounts at the pump and that's likely to continue this week." [Read more]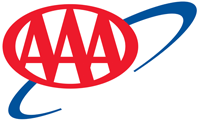 Tampa, FL – News that a Malaysian Airliner was shot down quickly put upward pressure on the price of oil. West Texas Intermediate closed the week at $103.13 a barrel on the NYMEX on Friday – an increase of $2.30 from last week.
"Oil rose on concerns that violence could spread in response to the crash," said Mark Jenkins, spokesman, AAA – The Auto Club Group. "Gas prices are currently falling more than a half cent a day, but geopolitical tension could slow the rate of discount at the pump this week." [Read more]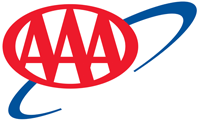 Tampa, FL – The United States surpassed Saudi Arabia and Russia to become the world's biggest oil producer this year.
According to a report from the Bank of America Corp., the U.S. is projected to remain the top producer of 2014 because domestic output is forecast to increase and production growth outside the U.S. has been lower than anticipated. [Read more]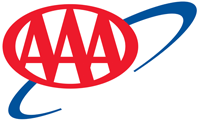 Tampa, FL – Gasoline prices are beginning to decline as we approach the Independence Day holiday weekend. AAA forecasts the most automobile travelers in seven years, as more than 34.8 million Americans will drive 50 miles or more.
However, motorists are likely to find the most expensive gasoline prices for Independence Day since 2008.