U.S. Army Corps of Engineers Nashville District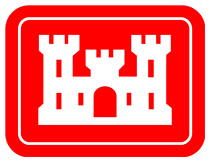 Nashville, TN – The U.S. Army Corps of Engineers Nashville District is managing releases as appropriate at its dams on the Cumberland River and its tributaries due to recent and ongoing rain events and those forecasted for the next week.
The National Weather Service has issued a Flood Watch for much of the Cumberland River Basin and is forecasting the potential for some rivers and streams to surpass flood stage.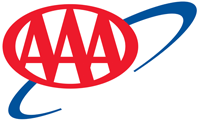 Washington, D.C. – As it bears down on the Gulf of Mexico, Hurricane Harvey has high potential to negatively affect five southern Texas coast refineries and condensate splitter as well as crude and gasoline inventory levels in the region and beyond. The National Weather Service's (NWS) National Hurricane Center (NHC) expects Harvey to approach the southern Texas coast on Friday.
Additionally, the Government of Mexico has issued a tropical storm watch for the area south of the mouth of the Rio Grande to Boca de Catan.
Written by Sara Goodeyon
U.S. Army Corps of Engineers, Kansas City District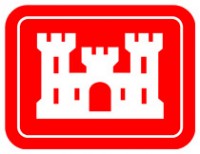 Kansas City, MO – With the arrival of the outdoor recreation season, the U.S. Army Corps of Engineers, Kansas City District reminds outdoor enthusiasts and recreationalists to be weather aware when visiting Corps lakes and recreation areas.
The National Weather Service advises the public that the best protection from weather-related injury or death is to monitor the weather and postpone or cancel outdoor activities when inclement weather is in the forecast.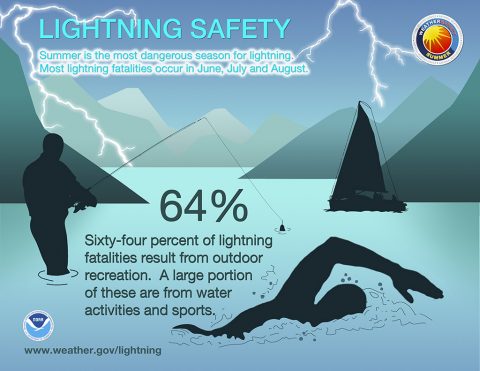 [Read more]

Nashville, TN – The Tennessee Department of Transportation is stocked and ready to clear roadways of ice and snow this season.
Over the last several weeks, salt supplies have been replenished in all 95 counties, and crews have readied snow plows and brine trucks for the winter season.
State Farm® Releases Top States for Lightning Claims; Joins IBHS for Lightning Awareness Week

Murfreesboro, TN – Lightning may not seem as destructive as other natural disasters, yet a strike can cause serious damage to business equipment and electrical appliances, disrupt electrical service for long periods of time, and spark wildfires.
In 2014, State Farm paid nearly $149 million dollars for insurance claims as a result of damage from lightning strikes.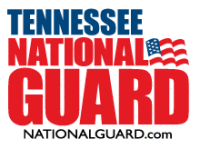 Nashville, TN – Late on Presidents Day 2015, 19 members of the Tennessee Army National Guard's 194th Engineer Brigade, equipped with High Mobility Multipurpose Wheeled Vehicles (HMMWV's), were called out to perform health and wellness checks on motorists in response to rapidly deteriorating road conditions on two major interstates.
That was two weeks ago, and today, Tennessee Army and Air Guard personnel are still at work aiding state and local responders in efforts to recover from a severe winter storm that swept across the state in two waves.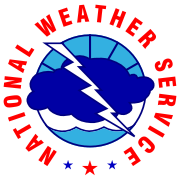 Nashville, TN – According to the National Weather Service (NWS), extreme cold temperatures are expected next week across Paris – Henry County as well as West Tennessee. Beginning Tuesday, January 6th, the high is expected to be around 41°F dropping to 20°F Tuesday night.
Wednesday, January 7th, it will be mostly clear with a high only around 21°F falling to a bitter 5°F Wednesday night. Temperatures rise some on Thursday, January 8th, to 25°F with a low of 18°F.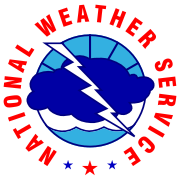 Nashville, TN – The National Weather service has issued a tornado watch for the Paris-Henry County area until 5:00am CDT.
Other Tennessee Counties included are Benton County, Carroll County, Chester County, Decatur County, Dickson County, Fayette county, Hardeman County, Hardin County, Haywood County, Henderson County, Henry County, Hickman County, Houston County, Humphreys County, Lewis County, Madison County, McNairy County, Montgomery County, Perry County, Stewart County, and Wayne County.
Hot Weather Safety will become increasingly important this week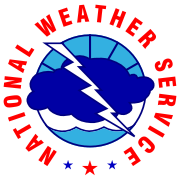 Nashville, TN – The National Weather Service reports it is expected to be seasonably warm and humid this weekend. Clouds and thunderstorms will help to keep afternoon high temperatures mainly in the 80s.
However, by next Tuesday you can expect more sunshine and fewer storms, as a result, you can expect high temperatures to push into the the lower and middle 90s, with afternoon heat index values forecast to soar to between 100 and 103 degrees across much of Middle Tennessee.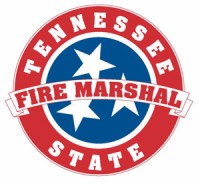 Nashville, TN – As spring storms roll through Tennessee, the State Fire Marshal's Office is reminding residents to keep safety in mind when lightning is imminent.
"Lightning strikes can cause fires. As the spring's warmer weather gives rise to storm activity, we want Tennesseans to know what the risks and precautions are," State Fire Marshal and Commerce & Insurance Commissioner Julie Mix McPeak said. "It is important to monitor weather conditions and get to a safe place before the climate becomes threatening." [Read more]