An Easy Checklist to Save Big Dollars on Major Home Repairs

Yonkers, NY – Fall is the best time to get your house in order because come winter, small problems can turn into big-dollar nightmares. The October 2011 issue of ShopSmart magazine, from the publisher of Consumer Reports, highlights key household maintenance tasks for the fall that can save readers more than $20,000 in repairs.
"People need to take home repairs seriously, especially with winter just a few months away," said Lisa Lee Freeman, editor-in-chief of ShopSmart. "Now is the time to check and service any small problems before snow, ice, and freezing temperatures accentuate them." [Read more]
Written by Brother Shepherd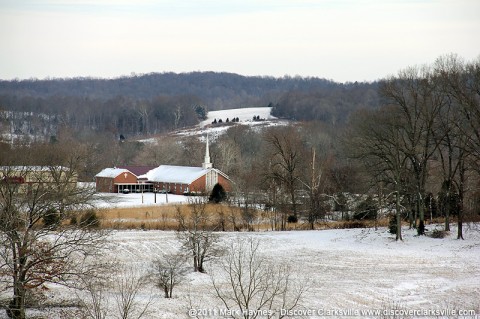 Winter can be a drab time of the year, the leafs have left the trees, the grass has died, no crops in the fields. It is as nature has left and gone south.
Some times we fell all alone. That's kind of the way I fell today. I'm setting on the couch, Hersey, our dog, is sleeping here with me. The TV is off. All is quit I fell like the world has stop and let me off.
Winter can be a time to be hopeful because we know that summer is coming, it always has and it always will.
Even though life can be like the winter sometimes, we who believe in Jesus have hope. Christ is coming some day. He promised us the Holy Spirit( the Comforter) now. I am glad that know matter how I feel God is always with me.
God's word is true and so powerful ain't that great!
John 14:16-18
16 And I will pray the Father, and he shall give you another Comforter, that he may abide with you for ever;
17 Even the Spirit of truth; whom the world cannot receive, because it seeth him not, neither knoweth him: but ye know him; for he dwelleth with you, and shall be in you.
18 I will not leave you comfortless: I will come to you.
KJV
This is Brother Shepherd asking you to think about this.
Matthew 28:18-20
"If you are going, you are growing"

Portland, OR – Trees are often overlooked during the summer when it comes to watering. Yet, when trees go dormant for autumn and winter – meaning active root growth comes to a standstill – and deciduous trees lose their leaves, they make up for deficits and absorb as much water and nutrients as they can hold. Enter fall's first rains, windstorms and freezes, and homeowners are guaranteed a dose of trouble. [Read more]