Nashville, TN – Tennessee Governor Bill Lee and Department of Economic and Community Development Commissioner Bob Rolfe announced Thursday, October 2nd, 2019, the 59 counties that will receive ThreeStar grants.
In total, TNECD is awarding $2.4 million in funding to Tennessee communities through this round of the ThreeStar grant program.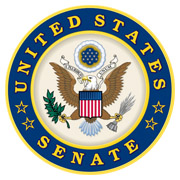 Washington, D.C. – I'm not sure who decided to call the Senate's August work period "recess," but it could use a rebrand. I'm using this month to reconnect with Tennesseans from all corners of our great Volunteer State.
This past week, I visited Middle Tennessee, and received updates from local businessmen, health care professionals, and local officials who are tuned in to the region's many successes, and emerging opportunities for growth.
Tennessee's strong workforce, right-to-work law, and central location make companies eager to set up shop.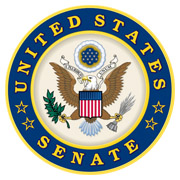 Washington, D.C. – The U.S. Senate may be out of session, but Senator Marsha Blackburn hasn't slowed down one bit! The Senator is spending August in Tennessee meeting with the people she serves and working to determine what she can do in the Senate to make each day better for her state.
Her state visits began in West Tennessee, where she met with fishermen and local officials at Sinclair's Fish Market in Paris to discuss the problems posed by Asian carp. Senator Blackburn then stopped by UT Martin to meet with Chancellor Keith Carver and members of their Army ROTC program.
Tennessee Government

Nashville, TN – Tennessee Governor Bill Lee announced $14.8 million in broadband accessibility grants that will expand broadband service to more than 8,300 households and businesses in 17 counties across Tennessee.
"I am pleased to announce that we are getting our rural areas up to speed and expanding broadband in the areas that need it most," said Lee. "I am committed to ensuring connectivity in every corner of our state as broadband impacts our goals for health care, education, economic development and beyond."
13 year old rescued and flown to Vanderbilt Medical Center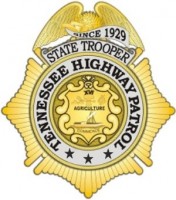 Nashville, TN – Yesterday, the Tennessee Highway Patrol (THP) Aviation and members of the THP Special Operations Unit responded at the request of Jackson County Emergency Management Agency (EMA) to respond to Cummins Falls Park Services to perform a hoist rescue.
The THP Aviation was advised that a 13 year old female had fallen down a steep ravine and was unconscious upon landing. The female victim was resuscitated by EMA and Cummins Falls Rangers.
Hot Weather Safety will become increasingly important this week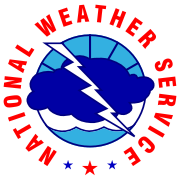 Nashville, TN – The National Weather Service reports it is expected to be seasonably warm and humid this weekend. Clouds and thunderstorms will help to keep afternoon high temperatures mainly in the 80s.
However, by next Tuesday you can expect more sunshine and fewer storms, as a result, you can expect high temperatures to push into the the lower and middle 90s, with afternoon heat index values forecast to soar to between 100 and 103 degrees across much of Middle Tennessee.

Nashville, TN – Emerald Ash Borer, an invasive insect that destroys ash trees, has been found in Jackson and Scott counties. The identification was made recently and has been confirmed by USDA.
Both counties will now be placed under quarantine. Earlier this summer, Hamilton County was also placed under quarantine when EAB was found in trees near a rail hub in Chattanooga, TN.