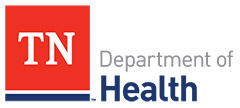 Nashville, TN – The Tennessee Department of Health (TDH) is asking health care providers across the state to report any cases of suspected serious respiratory illness they treat among patients who use electronic cigarettes or other vaping devices.
The Centers for Disease Control and Prevention is investigating a cluster of severe pulmonary disease among people who use e-cigarettes or vape, with more than 150 cases reported to date in 16 states.
TDH Advises Getting Immunized Quickly if You Haven't Already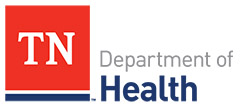 Nashville, TN – The Tennessee Department of Health has been advised by the Centers for Disease Control and Prevention that reports of influenza are increasing across the country. TDH officials are asking all Tennesseans who have not yet had their annual flu vaccine to do so immediately, helping to protect themselves and to prevent the spread of the illness to others.
CDC and TDH also urge persons with flu-like illnesses who are at risk of severe illness with influenza due to some health conditions to seek care promptly to determine if treatment with influenza antiviral medications are needed.

Nashville, TN – Measles, a disease considered eradicated in the United States, is making headlines due to a growing outbreak linked to a California amusement park. Most of the people infected with measles in this outbreak were not vaccinated against the disease.
While Tennessee does not yet have any reported measles cases in 2015 and no cases linked to this outbreak at this time, the Tennessee Department of Health is reminding everyone of the importance of routine vaccination against measles and other illnesses.

Nashville, TN – The Tennessee Department of Health is reminding those who travel abroad of the need for vaccination against measles.
Although measles was officially eradicated from the United States in 2000, it is still present in other regions of the world including Western Europe and cases continue to occur among Americans returning from foreign travel and among foreign visitors to the United States.
Vaccination against measles is extremely effective. [Read more]
World TB Day Symposium to Address Challenges, Share New Tools

Nashville, TN – The number of confirmed cases of tuberculosis, one of the world's oldest and deadliest diseases, reached a historic low in Tennessee in 2013. However, many TB cases seen in Tennessee in recent years are complex and more challenging for health care providers to treat.
As part of the observances of World TB Day March 24th, TDH is working to remind Tennesseans that TB is a significant public health concern. [Read more]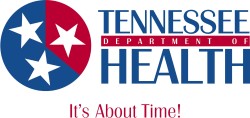 Nashville, TN – Recent outbreaks of measles and mumps in several states are prompting health officials to issue reminders about the importance of Measles-Mumps-Rubella, or MMR, vaccinations.
While some may think of measles and mumps as diseases of the past, the viruses are still common in much of the world, including Western Europe. Both are very contagious and can infect anyone who has not had measles or mumps and has not been properly vaccinated. [Read more]