TDH Advises Getting Immunized Quickly if You Haven't Already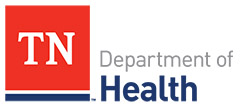 Nashville, TN – The Tennessee Department of Health has been advised by the Centers for Disease Control and Prevention that reports of influenza are increasing across the country. TDH officials are asking all Tennesseans who have not yet had their annual flu vaccine to do so immediately, helping to protect themselves and to prevent the spread of the illness to others.
CDC and TDH also urge persons with flu-like illnesses who are at risk of severe illness with influenza due to some health conditions to seek care promptly to determine if treatment with influenza antiviral medications are needed.