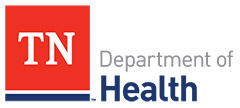 Nashville, TN – The Tennessee Department of Health and Tennessee's Unified Command Group today announced the launch of a new website to provide COVID-19 Coronavirus data, additional health information and relevant updates to Tennesseans. The site is now available at COVID19.tn.gov.
Nashville, TN – Today, Wednesday, October 14th, 2020, Tennessee Governor Bill Lee's office released the following statement:
"Today, a member of the Governor's Executive Security Detail has tested positive for COVID-19. Gov. Lee is feeling well and has tested negative for COVID-19 but out of an abundance of caution, he is quarantining at home with the First Lady until further notice."
Nashville, TN – Tennessee Governor Bill Lee and the Financial Stimulus Accountability Group (FSAG) this past week announced an initial $50 million in federal Coronavirus Relief Funds for the new Supplemental Employer Recovery Grant (SERG) program to provide additional relief to small businesses suffering during the COVID-19 Coronavirus pandemic.
Nashville, TN – In accordance with the current scientific understanding of COVID-19 Coronavirus, Tennessee's Economic Recovery Group has issued updated guidance for businesses and other activities under the Tennessee Pledge.
[Read more]
Some Restrictions Amended, Mask Authority Continues
Nashville, TN – As a National State of Emergency remains in place, Tennessee Governor Bill Lee announced today, Tuesday, September 29th, 2020, the State of Emergency in Tennessee will continue through October with adjustments made to previous executive orders.
Nashville, TN – On Saturday, September 26th, 2020 Tennessee Governor Bill Lee signed Executive Order No. 62 establishing the Asian Carp Advisory Commission to study and provide advice regarding the best methods for mitigating the invasion of Asian carp into the state's lakes and river systems.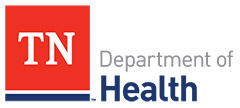 Nashville, TN – The Tennessee Department of Health today announced receipt of a $750,000 funding award for suicide prevention efforts over the next five years. The Centers for Disease Control and Prevention's new Comprehensive Suicide Prevention Program includes a focus on vulnerable populations at increased risk for suicide.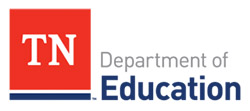 Nashville, TN – Tennessee Governor Bill Lee and the Tennessee Department of Education has released estimated data regarding learning loss for Tennessee students resulting from COVID-19 Coronavirus school closures through the summer months.
Preliminary data projects an estimated 50% decrease in proficiency rates in 3rd grade reading and a projected 65% decrease in proficiency in math.

Nashville, TN – The Tennessee Department of Human Services (TDHS) has announced grant assistance has been awarded to 656 non-profit organizations across the state serving Tennessee communities.
These grants are all provided through the new Tennessee Community CARES Program.
Nashville, TN – Tennessee Governor Bill Lee today signed Executive Order No. 59 to extend certain, targeted provisions of Executive Order Nos. 36, 38, 49, 50, 54, and 55 through September 30, 2020 to facilitate the continued treatment and containment of COVID-19 Coronavirus through regulatory flexibility, promoting social distancing and wearing face coverings in public places, and protecting vulnerable populations.