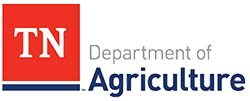 Nashville, TN – Autumn fun is here! From pumpkin-picking to fall birthday celebrations, the Tennessee Department of Agriculture says agritourism destinations are sure to create a lifetime of memories for the whole family.
If you are looking for the perfect adventure this season, you're in luck. Many pick-your-own pumpkin patches are already open, and most operations will be in full swing the beginning of October.

Nashville, TN – Tennessee is home to the "Nursery Capital of the World," and autumn is the best time to capitalize on that fact. From east to west, growers all across the state sell high quality plants, trees, and shrubs that add curb appeal and value to property.
The purchase of locally grown perennial nursery stock that is properly transplanted into a landscape is an investment that pays off.
Winter-Related Damage Causes Over A Billion Dollars In Losses Each Year

New York, NY – Many winter-related disasters can be prevented if you take a few simple steps to protect your home from freezing temperatures, snow and wind. With the weather still mild, autumn is the perfect time to winter-proof your home, according to the Insurance Information Institute (I.I.I.).
"Standard homeowners policies cover winter-related disasters such as burst pipes, ice dams, and wind damage caused by weight of ice or snow, as well as fire-related losses," said Jeanne M. Salvatore, senior vice president and consumer spokesperson for the I.I.I. "Coverage for flooding is available from the National Flood Insurance Program and from some private insurance companies. Winter-related damage to cars is generally covered under the comprehensive portion of an auto insurance policy." [Read more]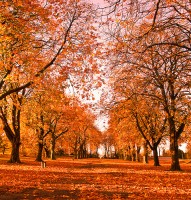 The other morning I'm driving on 41A South through the Sango area. Many of the leaves have fallen from the trees already. This reminds me that summer has passed and winter is coming upon us. A lot of times it can depress us when we think about a cold, dreary winter, but as I look at the barren trees my mind races forward to the spring and I look through winter knowing that spring will be coming.
Winter in itself can be beautiful especially when we realize that it will only last for a season. Let us look through the storms of life and see the spring that lies ahead of us when we're trusting in God. There is scripture found in Proverbs 3:5&6 which reads, "Trust in the LORD with all thine heart; and lean not unto thine own understanding. 6. In all thy ways acknowledge him, and he shall direct thy paths." KJV
This is Brother Shep asking you to think about this.
Matthew 28:18-20
"If you are growing, you are going"

Portland, OR – Trees are often overlooked during the summer when it comes to watering. Yet, when trees go dormant for autumn and winter – meaning active root growth comes to a standstill – and deciduous trees lose their leaves, they make up for deficits and absorb as much water and nutrients as they can hold. Enter fall's first rains, windstorms and freezes, and homeowners are guaranteed a dose of trouble. [Read more]