TDH Offers Suggestions to Improve Heart Health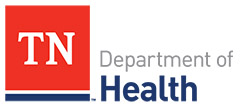 Nashville, TN – Heart disease is the number one killer of adults in Tennessee and among its primary causes are poor diets and a lack of adequate physical activity.
The Tennessee Department of Health reminds individuals the winter months demand increased attention for heart health because short days and cold weather prompt many of us to crave comfy couches and calorie-rich, feel-good foods.

Nashville, TN – With gifts, holiday treats and décor, the holiday season is a favorite time of year for many. But, according to a new Holiday Home Hazards poll by Allstate, holiday planning can also create some unexpected hazards.
Despite this years' unseasonably warm weather, it is important that Tennesseans don't put off preparing their homes for upcoming colder temperatures.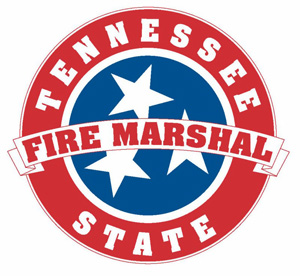 Nashville, TN – As winter weather rolls through the Volunteer State leaving a trail of frozen pipes, power outages and house fires in its wake, the State Fire Marshal's Office wants to remind Tennesseans how crucial it is to keep fire safety in mind during the winter months.
"Brutally cold weather can drastically increase fire risks during what is already a peak season for residential fires," said Tennessee Department of Commerce and Insurance Commissioner Julie Mix McPeak. "It is crucial to make fire safety a priority in and around our homes to avoid the devastation that can accompany frigid temperatures." [Read more]
Portable Heater Safety Is Crucial During Winter's Coldest Months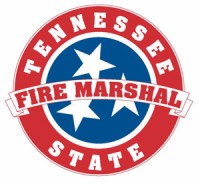 Nashville, TN – The expected arrival of single-digit weather in Tennessee this week is prompting the State Fire Marshal's Office to remind residents to stay safe when using portable heaters to stay warm.
Portable heaters are common sights during winter, but they can sometimes lead to tragedy. An estimated 900 portable heater fires in homes are reported to U.S. fire departments each year, according to the U.S. Fire Administration. [Read more]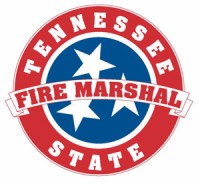 Nashville, TN – As winter temperatures plunge across Tennessee, home and business owners may rely on portable generators during occasional power outages to operate their electrical equipment such as heating units, computers, water pumps and lighting.
While portable generators can provide a quick fix, they can also pose unseen hazards that can have long-lasting effects. [Read more]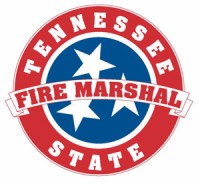 Nashville, TN – As temperatures plunge this winter, fire sprinkler systems become vulnerable to freeze-ups just like all water-filled pipes.
The Tennessee State Fire Marshal's Office is urging home and business owners to take a few preventative maintenance steps now in order to keep buildings safe from fire during the winter months and help owners avoid costly repairs down the road.
"Forecasters predict temperatures will drop below average this winter across the south and southeastern portions of the U.S," said State Fire Marshal and Commerce & Insurance Commissioner Julie Mix McPeak. "Fire sprinkler users should take precautions ahead of the season's coldest weather to ensure they have peace of mind throughout winter." [Read more]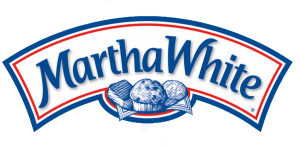 Nashville, TN – When winter has worn out its welcome, brighten your brunch menu with a touch of citrus.
Freshen up pancakes with ricotta cheese and grated lemon peel and try Lemon Ricotta Brunch Cakes, which are reminiscent of a crepe or a blintz. The simple addition of lemon makes it taste like a Spring treat.
An Easy Checklist to Save Big Dollars on Major Home Repairs

Yonkers, NY – Fall is the best time to get your house in order because come winter, small problems can turn into big-dollar nightmares. The October 2011 issue of ShopSmart magazine, from the publisher of Consumer Reports, highlights key household maintenance tasks for the fall that can save readers more than $20,000 in repairs.
"People need to take home repairs seriously, especially with winter just a few months away," said Lisa Lee Freeman, editor-in-chief of ShopSmart. "Now is the time to check and service any small problems before snow, ice, and freezing temperatures accentuate them." [Read more]
Simple Storage Solutions to Get Through the Year

Yonkers, NY – The start of fall means that it's time to clean up the house, swap out clothes in your closets, and break out the seasonal tools in the garage. The October 2011 issue of ShopSmart magazine, from the publisher of Consumer Reports, prepares readers with organizing tricks to keep everything tidy year-round. [Read more]
Written by Brother Shepherd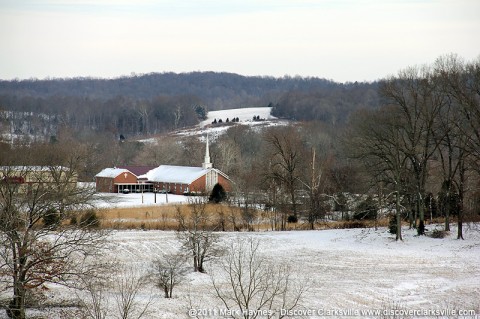 Winter can be a drab time of the year, the leafs have left the trees, the grass has died, no crops in the fields. It is as nature has left and gone south.
Some times we fell all alone. That's kind of the way I fell today. I'm setting on the couch, Hersey, our dog, is sleeping here with me. The TV is off. All is quit I fell like the world has stop and let me off.
Winter can be a time to be hopeful because we know that summer is coming, it always has and it always will.
Even though life can be like the winter sometimes, we who believe in Jesus have hope. Christ is coming some day. He promised us the Holy Spirit( the Comforter) now. I am glad that know matter how I feel God is always with me.
God's word is true and so powerful ain't that great!
John 14:16-18
16 And I will pray the Father, and he shall give you another Comforter, that he may abide with you for ever;
17 Even the Spirit of truth; whom the world cannot receive, because it seeth him not, neither knoweth him: but ye know him; for he dwelleth with you, and shall be in you.
18 I will not leave you comfortless: I will come to you.
KJV
This is Brother Shepherd asking you to think about this.
Matthew 28:18-20
"If you are going, you are growing"