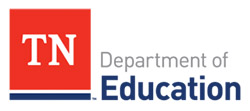 Nashville, TN – The Tennessee Department of Education has announced the Grow Your Own Competitive Grant, which makes available twenty grants of $100,000 each to form or expand state-recognized Grow Your Own Partnerships to increase access and remove barriers to the teaching profession.
Nashville, TN – Tennessee Governor Bill Lee announced today the State of Tennessee's recommendations to reopen schools for the 2020-2021 school year.
"Providing parents a choice in their children's education is incredibly important," said Governor Lee.
Nashville, TN – Tennessee Governor Bill Lee's Economic Recovery Group (ERG) has developed the TN Strong Mask Movement, partnering with more than 30 flagship brands to distribute close to 300,000 free or low-cost cloth face coverings, at a projected value of more than $3 million, across the state.
[Read more]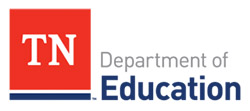 Nashville, TN – The Tennessee Department of Education and the University of Tennessee's Center for Educational Leadership are partnering to provide virtual professional learning opportunities to principals to support them in addressing the immediate challenges facing schools as a result of the COVID-19 Coronavirus pandemic during these tumultuous and uncertain times.
Tennesseans join together to fight COVID-19
Nashville, TN – The State of Tennessee today launches a public service announcement campaign that urges all Tennesseans to adopt preventive health measures to slow the spread of coronavirus (COVID-19).

Nashville, TN – In its newly enhanced Educator Preparation Report Card, the State Board identified nine educator preparation providers (EPPs) as exceeding expectations in their preparation of the state's future teachers and school leaders.
"Our latest report card shows us that more educator preparation programs are meeting or even exceeding expectations in their work to prepare our state's future teachers," said Dr. Sara Morrison, executive director of the State Board of Education.

Nashville, TN – On Tuesday, January 21st, 2020 the Tennessee Highway Safety Office (THSO) announced a significant increase in the state's overall seat belt usage rate, compared to previous years.

Hardeman County, TN – Updates on chronic wasting disease (CWD) and an ongoing turkey research project were given at the Tennessee Fish and Wildlife Commission one-day October meeting held at Lone Oaks Farm, which is administered by UT Extension, a unit of the University of Tennessee Institute Of Agriculture.
Chuck Yoest, CWD Coordinator, provided an update beginning with a reminder of Crockett County and Gibson County now being classified as CWD high-risk counties.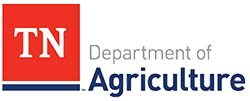 Nashville, TN – The Tennessee Department of Agriculture, United States Department of Agriculture – Animal and Plant Health Inspection Services, Tennessee Department of Health, and University of Tennessee Institute of Agriculture today announced the detection of the invasive Asian longhorned tick in an additional six Tennessee counties: Knox County, Jefferson County, Claiborne County, Cocke County, Putnam County, and Sevier County.

Nashville, TN – The Tennessee Higher Education Commission (THEC) Thursday released the latest student enrollment data for the fall 2019 semester, indicating an increase of 1,541 students, which is a 0.7% increase compared with 2018.