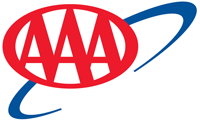 Nashville, TN – AAA reports Tennessee Gas Prices are up five cents compared to last week. Today's state average is $2.35 which is the same as a month ago, but 14 cents less than last year.
Likewise, the national average is $2.61, which is one cent more than last week, three cents more than one month ago, but eight cents less than this time last year.
Washington, D.C. – World War I – known at the time as "The Great War" – officially ended when the Treaty of Versailles was signed on June 28, 1919, in the Palace of Versailles outside the town of Versailles, France
However, fighting ceased seven months earlier when an armistice, or temporary cessation of hostilities, between the Allied nations and Germany went into effect on the eleventh hour of the eleventh day of the eleventh month. For that reason, November 11th, 1918, is generally regarded as the end of "the war to end all wars."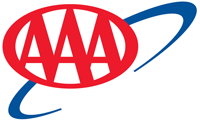 Tampa, FL – Gasoline demand numbers look more like summer than fall in the Energy Information Administration's (EIA) latest reports. However, despite the high demand rate and a draw in U.S stocks, the national average held steady on the week at $2.60.
"Gas prices continue to fluctuate across the country, though on the week the majority of states saw prices only increase or decrease by one or two cents," said Jeanette Casselano, AAA spokesperson.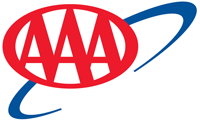 Nashville, TN – AAA says Tennessee Gas Prices are holding steady at $2.30 per gallon. Today's average is the same as last week, five cents lower than last month and 24 cents less than one year ago.
The national average is $2.60 which is unchanged from last week, but six cents cheaper than last month and 16-cents cheaper than last year at this time.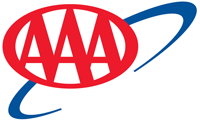 Nashville, TN – AAA reports the Tennessee Gas Price average today is $2.33, which is two cents more than last week, seven cents less than one month ago and 32 cents less than this time last year. Today's national average of $2.64 is one penny more than last week, two cents more than last month but 21-cents cheaper than last year.
U.S. refinery utilization dropped to its lowest rate – 83% – since September 2017, tightening gasoline supplies and causing nearly half of all state gas price averages to increase on the week.
Tennessee Unemployment Rate Decreases Slightly in Month-to-Month Comparison

Nashville, TN – Newly released information from the Tennessee Department of Labor and Workforce Development shows lower unemployment across the state in September. The seasonally adjusted rate of 3.4 percent is 0.1 of a percentage point lower than the revised August rate of 3.5 percent.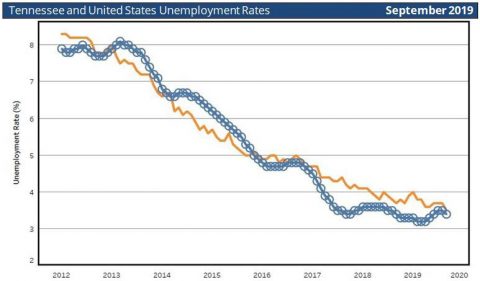 [Read more]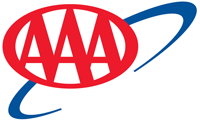 Tampa, FL – AAA says despite an unseasonal spike in demand, according to the Energy Information Admiration's (EIA) latest data sets, gas prices are decreasing for the majority of motorists across the country as crude oil prices (WTI) remain under $54.00/bbl.
Today, the national average gas price is $2.63, which is two cents less than last week and 26 cents cheaper than last year, but six-cents more expensive than last month.
Dallas, TX – The number of women with high blood pressure (HBP) when they become pregnant or who have it diagnosed during the first 20 weeks of pregnancy has spiked in the United States over the last four decades, especially among black women, according to new research in the American Heart Association's journal Hypertension.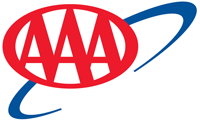 Tampa, FL – AAA says that two weeks after attacks on major Saudi Arabian oil facilities, the majority of Americans are starting to see signs of gas prices trending cheaper. While the national average may have only decreased by a penny on the week, 10 states saw pump prices decline by a nickel or more.
"Crude oil prices have dropped close to where they were right before the drone attacks on the Saudi oil facilities," said Jeanette Casselano, AAA spokesperson.
One of 29 States Nationwide to Show Progress in Child Poverty Rate According to New Data Snapshot from the Annie E. Casey Foundation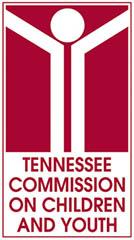 Nashville, TN – The percentage of Tennessee children living in areas of concentrated poverty fell 7% between 2013 and 2017, according to "Children Living in High Poverty, Low-Opportunity Neighborhoods," a new KIDS COUNT® data snapshot released today by the Annie E. Casey Foundation.
Using the latest data available from the U.S. Census Bureau, the snapshot examines where concentrated poverty has worsened across the country despite a long period of national economic expansion.
Living in a neighborhood with a high level of concentrated poverty, in addition to putting children at risk from environmental exposure and reduced opportunities, can cause chronic stress and trauma.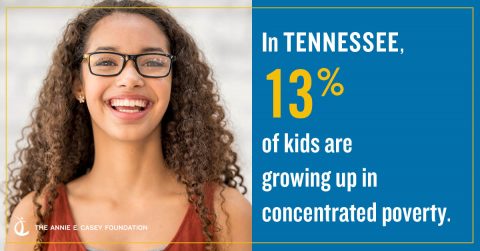 [Read more]