Nashville, TN – The 2020 deer archery-only hunting season opens statewide in Tennessee on Saturday, September 26th, 2020. The archery-only season dates are the same statewide September 26th-October 30th and November 2nd-6th.
You can use archery equipment at any time during the statewide deer season that runs through January 3rd, 2021.
There are ample opportunities for deer hunters in Tennessee looking for public land to hunt.

Nashville, TN – The Tennessee Wildlife Resources Agency is offering an option to complete Tennessee Hunter Education all online during the COVID-19 Coronavirus pandemic. The course can be completed by using the online course, Hunter-Ed.com, with no in-person portion required.
The online course found at https://www.hunter-ed.com/tennessee/ allows Tennessee students (ages 9 and up), who satisfactorily complete this online course to become certified Tennessee Hunter Education graduates.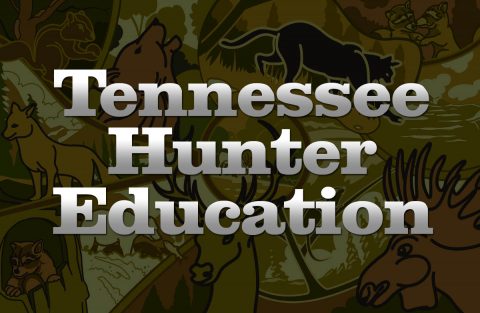 Nashville, TN – The Tennessee Wildlife Resources Agency (TWRA) reports there were two boating-related fatalities over the 2020 Labor Day holiday period from September 4th-7th, 2020.
The fatal incidents occurred on Watts Bar Lake and Old Hickory Lake. TWRA officers were dispatched to a third fatal incident on the Hatchie River but it was reported to be medical related.

Nashville, TN – The Labor Day holiday, the final major weekend of the 2020 summer boating season is September 5th-7th, 2020. The Tennessee Wildlife Resources Agency (TWRA) wants to emphasize the use of life jackets while boating in a safe and responsible manner.
The TWRA wants all those who visit the waterways to have an enjoyable time. However, TWRA officers will be on the watch for dangerous boating behavior, such as boating under the influence (BUI) and other reckless operation.

Kingsport, TN – The 15 persons who will participate in the 2020 Tennessee Elk Hunts and the seven winners of the Tennessee Conservation Raffle were announced Friday during the August meeting of the Tennessee Fish and Wildlife Commission held at the Marriott Meadowview Conference Center.
A total of 9,603 persons registered for the opportunity to participate in this year's Tennessee Wildlife Resources Agency's elk quota hunts. Tennessee began its elk hunt in 2009 with the participants selected from a computer draw.

Nashville, TN – Tennessee residents are allowed to hunt without a license on Saturday, August 22nd, 2020, which coincides with the opening day of squirrel season.
Free Hunting Day is an event the Tennessee Wildlife Resources Agency annually provides in hopes of increasing interest in hunting. Squirrel hunting is one of Tennessee's oldest and favorite traditions. The day serves as an excellent opportunity for persons to experience the enjoyment of the sport.

Nashville, TN – The Tennessee Wildlife Resources Agency (TWRA) is seeking fields to lease for the upcoming 2020 dove season. The first segment of dove season opens at noon on Tuesday, September 1st, 2020.
Landowners can earn up to $3,600 for providing a dove field for public hunting. These fields must be available for a minimum of three priority hunt dates in September.
Mourning doves are a popular game bird and one of the most widely distributed and abundant birds in North America.
More mourning doves are harvested than all other migratory bird species combined in 39 of the continental states.

Nashville, TN – It's the home stretch to purchase your tickets for an opportunity to win one of the seven priceless, outdoor experience packages in the 2020 Tennessee Conservation Raffle. A single ticket is $20.00, three tickets for $50.00, and 10 for $100.00 and are available online at https://raffle.twrf.net/ until August 16th, 2020
Formerly known as the Elk Tag Raffle, the Tennessee Wildlife Resources Foundation 2020 Conservation Raffle has opportunities for everyone whether a hunter, fisherman, camper, or lover of the outdoors.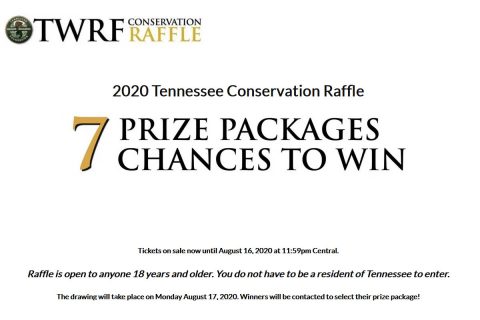 [Read more]

Nashville, TN – A four-person, two-day waterfowl hunting package at a prime West Tennessee location with Realtree Pro Tyler Jordan and Team Realtree during the 2020-21 hunting season is part outstanding packages available for a lucky winner in the 2020 Tennessee Conservation Raffle sponsored by the Tennessee Wildlife Resources Foundation.
The waterfowl hunting package is one of the seven, priceless outdoor experiences available to win this year.

Nashville, TN – The Tennessee Wildlife Resources Agency (TWRA) reports there were no boating-related fatalities and eight statewide serious injury boating incidents over the July 4th holiday weekend which includes the annual Operation Dry Water.
Operation Dry Water was held July 3rd-5th, 2020 and is a national weekend of awareness and enforcement campaign directed toward reducing alcohol and drug-related accidents and fatalities.