Tennessee Department of Health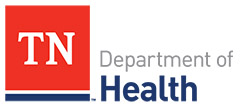 Nashville, TN – Summer break is almost over for many students in Tennessee, and as plans are being made for another school year, the Tennessee Department of Health says it's important to make sure students receive their required immunizations before going back to the classroom.
"We want Tennessee children to be in school, learning in a safe and healthy environment, so it's extremely important students are vaccinated against diseases that can spread easily in the classroom or elsewhere," said TDH Chief Medical Officer David Reagan. "I encourage parents and caregivers to protect their students, their families and those around them by getting the vaccines they need to stay healthy."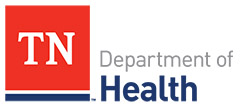 Nashville, TN – The holidays are about celebrating the season and spending time with family and friends. Because influenza and other viruses are easily spread where groups of people gather together, it is important to do your part to keep everyone around you healthy.
"We want to protect our family, friends and community from illness during this special time of year and throughout the winter months when the risk for influenza is typically the greatest," said TDH Commissioner John Dreyzehner, MD, MPH.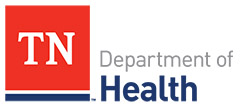 Nashville, TN – Preventing an illness is always better than trying to treat it once it occurs. That's why doctors with the Tennessee Department of Health encourage people of all ages to talk with their healthcare providers about the immunizations needed for lifelong protection.
"Vaccines aren't just for kids. They provide protection against many potentially serious and preventable illnesses that can strike an individual, a family or a community without warning," said TDH Commissioner John Dreyzehner, MD, MPH.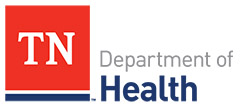 Nashville, TN – It's that time of year. As many are mingling with large numbers of people while shopping, attending parties, participating in religious celebrations or traveling, the risk for encountering someone infected with influenza increases.
At the same time, the influenza virus is beginning to affect more people as the winter flu season approaches its peak weeks for infection in Tennessee.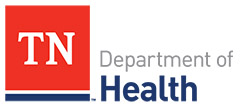 Nashville, TN – Another school year will soon begin for many students in Tennessee and now is the time to make sure they receive the required immunizations for school attendance.
''Vaccines are critical protection for our own children and help keep other kids around them safe from many diseases,'' said TDH Commissioner John Dreyzehner, MD, MPH. "The measles outbreak we just emerged from in Memphis should serve as a vivid wake-up call and remind us how lucky we are to have vaccines that protect us. Please make sure you and yours have the vaccines you need."
TDH Advises Getting Immunized Quickly if You Haven't Already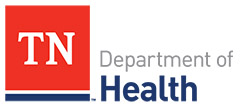 Nashville, TN – The Tennessee Department of Health has been advised by the Centers for Disease Control and Prevention that reports of influenza are increasing across the country. TDH officials are asking all Tennesseans who have not yet had their annual flu vaccine to do so immediately, helping to protect themselves and to prevent the spread of the illness to others.
CDC and TDH also urge persons with flu-like illnesses who are at risk of severe illness with influenza due to some health conditions to seek care promptly to determine if treatment with influenza antiviral medications are needed.
Getting a flu vaccine saves lives

Nashville, TN – With flu season almost here, the Tennessee Department of Health reminds everyone to get a flu vaccine now to help keep themselves and their loved ones healthy.
"Getting our flu vaccination is really about protecting other people, not just ourselves" said TDH Commissioner John Dreyzehner, MD, MPH. '' Even those who think 'I have never been sick from the flu' have probably passed it to another person at some point. It is easier than ever to do the right thing and get vaccinated."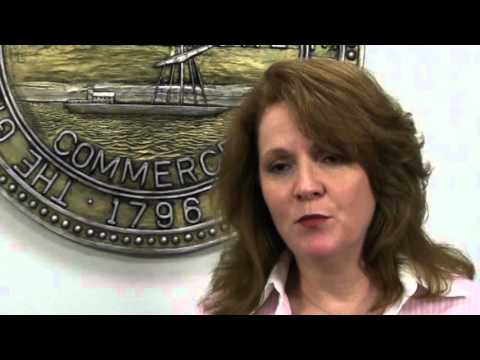 [Read more]
Safe and Effective Vaccine Reduces Risk of Several Cancers in Men & Women

Nashville, TN – No one wants to hear his or her doctor say the word "cancer." We all know things we can do to lower our chances of hearing that diagnosis: avoid smoking, eat right, avoid sunburns and get regular screening tests like mammograms and colonoscopies as we get older. The next generation has a powerful new tool in the fight against cancer: the HPV vaccine.
The human papillomavirus, or HPV, is extremely common; nearly everyone picks up different strains of this virus during their lifetimes, and most are harmless.

Nashville, TN – The Tennessee Department of Health encourages parents to have their school-age children immunized now to avoid long lines and extended wait times that may occur closer to the start of the 2015-2016 school year.
Immunization requirements apply to any student enrolling in a Tennessee school for the first time including all Kindergarten students. Requirements also apply to all rising seventh graders.
Tennesseans Reminded to Get Flu Vaccine Now

Nashville, TN – Tennessee Department of Health surveillance notes a steady increase in influenza activity in Tennessee and warns the 2014-2015 flu season could be severe. TDH urges everyone to protect themselves and their families by getting a flu shot now.
"Early indications suggest this could be a more severe flu season than we have had for some time," said TDH Commissioner John Dreyzehner, MD, MPH. "Vaccination is likely to reduce the risk of severe illness even if not all strains are matched to the vaccine throughout the season. Because a flu vaccine is still the best protection, get it now if you have not done so."