$200 Million Available for Small Businesses Affected by COVID-19 Coronavirus

Nashville, TN – Tennessee Governor Bill Lee, Lt. Governor Randy McNally, House Speaker Cameron Sexton, and the Financial Stimulus Accountability Group announced a new relief program for Tennessee businesses affected by the COVID-19 Coronavirus pandemic.
The Tennessee Business Relief Program will direct approximately $200 million in federal Coronavirus Relief Funds through the Department of Revenue directly to small businesses that qualify.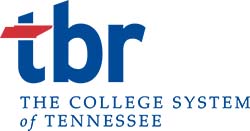 Nashville, TN – The College System of Tennessee fully supports the Tennessee Pledge for Higher Education, an array of guidelines and best practices for the health and safety of campus communities while continuing high-quality instruction during the COVID-19 Coronavirus era, Chancellor Flora W. Tydings said.
The Tennessee Pledge for Higher Education was released by Governor Bill Lee's Economic Recovery Group.
[Read more]
Governor Calls for Further Investigation into Nashville Unrest
Nashville, TN – Following incidents of violence in downtown Nashville, Tennessee Governor Bill Lee has announced that the Tennessee National Guard will remain mobilized across the state and that the Department of Safety and Homeland Security, in coordination with the Tennessee Bureau of Investigation and local law enforcement authorities, will launch an investigation into unlawful incidents that occurred overnight.
Nashville, TN – Tennessee continues to advance the state's reopening plan under the Tennessee Pledge, as the Economic Recovery Group issued updated guidelines for restaurants and retail, along with new guidelines that enable attractions and larger venues to reopen with social distancing and capacity restrictions on or after Friday, May 22nd, 2020.
29 Tennessee Hospitals Receive Grants to Mitigate COVID-19 Coronavirus Financial Impact
Nashville, TN – Today, Tuesday, May 19th, 2020, Tennessee Governor Bill Lee announced the final distribution of $10 million in Small and Rural Hospital Readiness Grants to support smaller hospitals that are facing financial strain due to the ongoing response to COVID-19 Coronavirus.
Nashville, TN – Tennessee Governor Bill Lee announced next steps for the Unified-Command Group as Stuart McWhorter departs the administration at the end of May to go back to the private sector and to take on a senior advisory role at Clemson University.

Nashville, TN – Tennessee Governor Bill Lee and Tennessee Department of Transportation (TDOT) Commissioner Clay Bright announced today the award of $10,328,312 Transportation Alternatives Grants statewide in Tennessee.
[Read more]
Nashville, TN – As Tennessee gradually emerges from its COVID-19 Coronavirus restrictions, the Tennessee Commission on Aging and Disability reminds older adults that they should continue to be vigilant about exposing themselves to the deadly COVID-19 Coronavirus.
Nashville, TN – Tennessee's Economic Recovery Group has released guidance for close contact services, enabling over 38,000 workers to resume business in 89 of the state's 95 counties on May 6th, 2020.
Six counties – Shelby County, Madison County, Davidson County, Hamilton County, Knox County and Sullivan County – will create individual plans in consultation with their locally-run health departments.
Nashville, TN – The Tennessee Governor's Office of Faith-Based and Community Initiatives has released guidance for faith communities on gathering together in houses of worship.