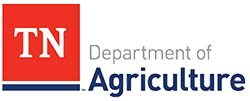 Nashville, TN – The Tennessee Department of Agriculture (TDA) is now accepting applications for the United States Department of Agriculture (USDA) Specialty Crop Block Grant Program (SCBGP).
"Tennessee's diverse landscape is home to a wide variety of farms, and many of those grow the specialty crops supported through the SCBGP," Agriculture Commissioner Charlie Hatcher, D.V.M. said.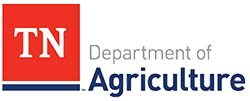 Nashville, TN – Tennessee Department of Agriculture reports another Tennessee county has been quarantined for Emerald Ash Borer (EAB) after detection of the forest-devastating insect.
Lewis County joins 62 other counties under a state and federal EAB quarantine.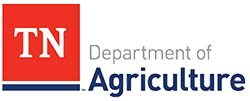 Nashville, TN – The Tennessee Department of Agriculture reports that during last year's Small Business Saturday, 104 million American shoppers spent a record high $17.8 billion. Small Business Saturday is November 30th, 2019 and the support that Tennessee's independent business owners receive this weekend will produce an economic ripple that can help encourage and strengthen entire rural communities.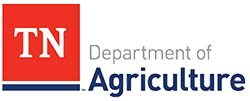 Nashville, TN – Two Tennessee forest product companies recently joined nearly 80 industry and government representatives on a trade mission to one of the fastest-growing regions of the world. Clark Lumber Company in Red Boiling Springs and Fidelis Forest Management in Baxter joined the Tennessee Department of Agriculture for a trade mission to Ho Chi Minh City, Vietnam to expand their export opportunities.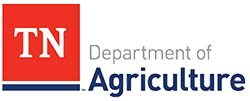 Nashville, TN – Despite the cooler temperatures, mosquitoes are still active in Tennessee. The state veterinarian is confirming a case of mosquito-borne West Nile virus (WNV) in a horse in Robertson County.
Mosquitoes transmit WNV. Sick horses cannot directly infect humans or other horses.

Hardeman County, TN – Updates on chronic wasting disease (CWD) and an ongoing turkey research project were given at the Tennessee Fish and Wildlife Commission one-day October meeting held at Lone Oaks Farm, which is administered by UT Extension, a unit of the University of Tennessee Institute Of Agriculture.
Chuck Yoest, CWD Coordinator, provided an update beginning with a reminder of Crockett County and Gibson County now being classified as CWD high-risk counties.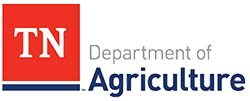 Nashville, TN – A horse in West Tennessee has tested positive for eastern equine encephalitis (EEE), a virus that can be fatal for horses and humans. The Tennessee departments of Agriculture and Health (TDA and TDH) are advising citizens to take precautions to protect themselves and their livestock.
The horse in Gibson County showed signs of illness. Testing confirmed it was suffering from EEE, and the horse was euthanized.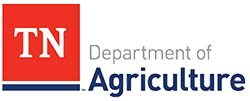 Nashville, TN – The Tennessee Department of Agriculture, United States Department of Agriculture – Animal and Plant Health Inspection Services, Tennessee Department of Health, and University of Tennessee Institute of Agriculture today announced the detection of the invasive Asian longhorned tick in an additional six Tennessee counties: Knox County, Jefferson County, Claiborne County, Cocke County, Putnam County, and Sevier County.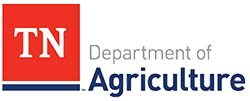 Nashville, TN – Autumn fun is here! From pumpkin-picking to fall birthday celebrations, the Tennessee Department of Agriculture says agritourism destinations are sure to create a lifetime of memories for the whole family.
If you are looking for the perfect adventure this season, you're in luck. Many pick-your-own pumpkin patches are already open, and most operations will be in full swing the beginning of October.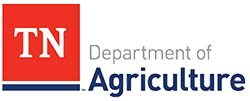 Nashville, TN – Tennessee Department of Agriculture says with summer winding down and many types of produce hitting their peak harvest in Tennessee, there has never been a better time to visit a farmers market.
Farmers markets still have an abundance of fresh tomatoes, squash, zucchini, peppers, and more at this time of the year. Many markets also offer hand-made artisan products, including soaps, essential oil blends, and beeswax items.