Nashville, TN – Today, Tuesday, March 24th, 2020, Tennessee Governor Bill Lee provided an update on Tennessee's efforts around coronavirus (COVID-19) relief.
Governor Lee's daily press conferences can be viewed live each day this week at 3:00pm CDT here. Governor Lee has also established a website specific to coronavirus (COVID-19) updates which can be found here.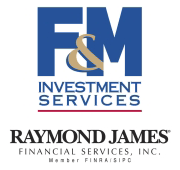 Clarksville, TN – Next week, a number of important economic data reports will arrive, but the focus is expected to be on the May employment figures. Recent labor market data suggest that the tight job market has grown tighter still.
Over the next several months, the pace of job growth is expected to be restrained by a lack of qualified workers. The unemployment rate is likely to remain low (it was 3.9% in April).
Get Financially Fit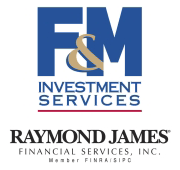 Clarksville, TN – Tax season isn't the only time you should be mindful of your taxes. Challenge yourself to tone up your tax strategy and help you keep your taxes in top form year-round. Of course, also be sure to consult your tax professional and financial advisor.
1. Find A Trainer
You'll want a heavyweight tax professional in your corner. Don't have one? Ask your financial advisor, other professionals, friends and family for a recommendation and get interviewing. You'll need a tax trainer to keep you focused.

Nashville, TN – Tennessee Department of Finance and Administration Commissioner Larry Martin has announced that revenues for December posted higher than expected and exceeded the monthly revenues from the previous year.
State revenues for December were $1.4 billion, which is a growth of 11.34 percent and $139.9 million more than December 2016.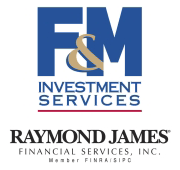 Clarksville, TN – Next week, the ISM surveys have some market-moving potential and we should receive anecdotal information on the strength of holiday sales, but the focus is expected to be on the employment figures.
Seasonal adjustment is a bit quirky in December and can easily magnify the normal statistical noise in the job market figures (as a reminder, the monthly change in nonfarm payrolls is reported accurate to ±120,000 and the unemployment rate is reported accurate to ±0.2%). Market participants are likely to focus on average hourly earnings, which can be noisy.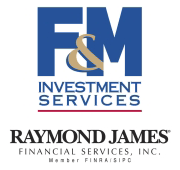 Clarksville, TN – As expected, the Fed raised short-term interest rates for the third time in 2017 (market participants were more focused on the progress of tax legislation).
The dots in the dot plot did not shift much from where they were in September and were all over the place for the end of 2018 and 2019 – meaning that there is no clear consensus on the pace of policy action (and bear in mind that personnel changes mean that many of these dots will be replaced in 2018).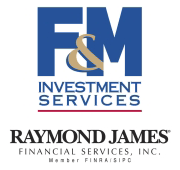 Clarksville, TN – Next week, the economic calendar picks back up and the Senate returns to work on its version of a tax-cut bill.
However, the focus is expected to be on Jay Powell's Fed chair nomination hearing. Powell is unlikely to speak about the near-term policy outlook (what the Fed will do in December), but lawmakers will ask about his broader approach to monetary policy and banking regulation (expect vigorous questioning from Senator Warren, but he should eventually receive approval in a full Senate vote).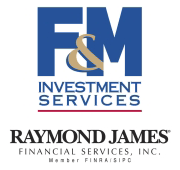 Clarksville, TN – Tax season can bring new possibilities – especially when it comes to what to do with your refund or, on the flip side, how to settle your bill. We've gathered some ideas that may fit into your financial landscape.
Tending to your windfall: So you worked diligently with your tax preparer to complete your return, only to discover some of the fruits of last year's labor will be coming back in the form of a refund. So, what can you do with your bounty?
Washington, D.C. – The Internal Revenue Service continued rolling out its 2017 "Dirty Dozen" tax scams list by warning taxpayers against using frivolous tax arguments to avoid paying taxes.
Promoters of frivolous schemes encourage taxpayers to make unreasonable and outlandish legal claims to avoid paying their taxes. Time and again these arguments have been thrown out of court.
"Taxpayers should steer clear of tax-avoidance arguments and the unscrupulous promoters of such schemes," said IRS Commissioner John Koskinen. "Taxpayers tangled up in these scams end up paying back taxes and often stiff penalties as well."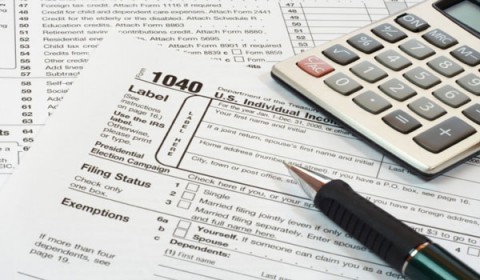 Reconnect to offer last-dollar scholarship for adults without degrees to attend community college

Nashville, TN – In his seventh State of the State address to the Tennessee General Assembly, Governor Bill Haslam introduced his proposal to make Tennessee the first state in the nation to offer all Tennessee adults without a degree access to community college tuition-free – and at no cost to taxpayers.
If the Tennessee Reconnect Act is approved, Tennessee would become the first state in the nation to offer all citizens – both high school students and adults – the chance to earn a post-secondary degree or certificate free of tuition and fees.