Nashville, TN – With Hurricane Laura forecast in the area for tonight and tomorrow, it is a good time for homeowners to make sure they are ready to weather the storm.
State Farm is reminding property owners that a little preparation can make a big difference when it comes to safety and security during strong storms.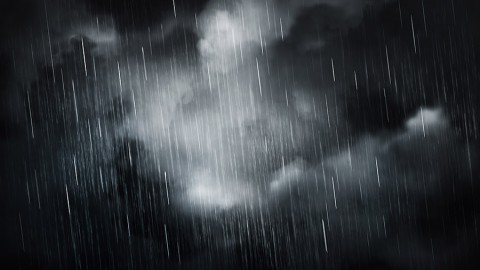 [Read more]
Nashville, TN – Driving behaviors across the country continue to evolve during the COVID-19 pandemic. Based on current trends, State Farm® is working to reduce auto insurance rates in Tennessee by an average of 9.5%.
Nashville, TN – As a company, State Farm continues the effort to inspire and empower people to get involved in their communities by creating a positive, sustainable, and measurable social impact.
[Read more]
Nashville, TN – State Farm says a vehicle is stolen about every 41 seconds in America. The months of July and August are the top two months for vehicle thefts.
Nashville, TN – State Farm® recently conducted an online survey and found that Americans who drive vehicles with Adaptive Cruise Control (ACC) or Lane Keeping Assist (LKA), both advanced driver assist features, admit to using their smart phones while driving at significantly higher rates than those without the latest tech.

Nashville, TN – The months of July and August are amongst the top months for both family travel and home theft. Nationwide, State Farm customers have reported 74,676 theft claims. The most theft claims occurring in the months of July with 5,952 and August with 6,892.

As millions of American's take advantage of deals on the biggest online shopping days, State Farm is providing the following recommendations on how to protect your packages and home from porch pirates.
State Farm

Bloomington, IL – State Farm Mutual Automobile Insurance Company, the largest auto insurer in Tennessee and in the nation, will cut its rates in Tennessee. As a result, its overall personal auto rate will drop by 3% percent.
The total expected state-wide savings for State Farm Mutual auto policyholders as a result of this rate decrease in Tennessee will be approximately $26.3 million.

Murfreesboro, TN – The holiday season is the time of year when most people are thinking about shopping for gifts, office parties, and spending time with family and friends.
Sadly, this is also the time when home fires peak.

Murfreesboro, TN – According to new claims data from State Farm, the odds drivers will hit a deer in Kentucky are 1 out of 100. Those odds in Tennessee are 1 out of 143. Both are above the national odds of 1 in 162.

Using its claims data and state licensed driver counts from the Federal Highway Administration, State Farm, the nation's leading auto insurer, estimates the state by state chances of any single American motorist striking a deer, elk or moose.

Murfreesboro, TN – The number of homeowners insurance claims from lightning strikes and electrical surges in the United States rose in 2016, compared with 2015; however, the average cost that insurers paid on those claims fell, according to a new analysis by the Insurance Information Institute(I.I.I.).