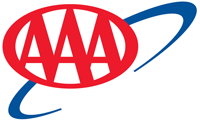 Nashville, TN – The COVID-19 Coronavirus pandemic can be very confusing for travelers. As Tennesseans look to Labor Day and the upcoming autumn and holiday seasons, many are still questioning how the pandemic will affect the various elements of their trip.
In addition to its expert team of travel advisors who are able to help travelers make their travel plans with confidence, AAA has also rolled out a variety of free resources to give travelers some peace-of-mind.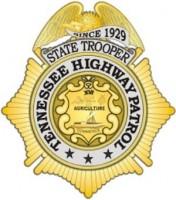 Nashville, TN – The Tennessee Highway Patrol (THP) is reminding all Tennesseans to make safe choices when traveling on Tennessee roadways this Labor Day weekend. The Tennessee Highway Patrol, along with various other agencies, will be patrolling the roads to ensure a safe holiday weekend. THP Labor Day enforcement will began Friday, September 4th, at 6:00pm and end Tuesday, September 8th, at 5:59am.
"With the beautiful weather expected this weekend, we could see more drivers on the road," said Colonel Dereck R. Stewart. "I have challenged THP Captains to utilize a variety of specialized enforcement strategies, including distracted driving, commercial vehicle safety, move over and seat belt enforcement. Additionally, our priority is to remove impaired drivers from the roads."
One Death and One Injury Reported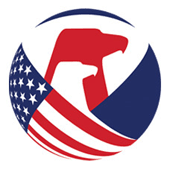 Washington, D.C. – The U.S. Consumer Product Safety Commission (CPSC) and Textron Specialized Vehicles, Inc., of Augusta, Georgia, are announcing the recall of about 1,100 Bad Boy off-road utility vehicles. As a result of the vehicles rolling over, a 14-year-old male passenger died in Toombs County, Georgia in 2014 and, in a separate rollover incident, an adult male operator suffered a serious leg injury.
The vehicles lack seat belts, posing a risk of serious injury or death to the operator and passengers in the event of a vehicle accident.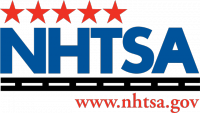 Washington, D.C. – The National Highway Traffic Safety Administration reports Ford Motor Company (Ford) is recalling certain model year 2013-2016 Ford Fusion vehicles manufactured November 2nd, 2012, to July 31st, 2014, and 2013-2015 Lincoln MKZ vehicles manufactured November 14th, 2012, to July 31st, 2014.
In the event of a crash, heat from the deployment of a seat belt pretensioner may cause a front seat belt anchor cable to fail.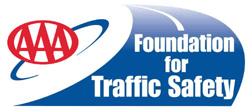 Knoxville, TN – In 2014, 21,022 motor vehicle passengers lost their lives. Tragically some of these deaths could have been prevented if the passenger had been wearing a seat belt. Seat belts save lives.
Yet, AAA Foundation for Traffic Safety research found nearly 1 in 5 drivers (17.8%) report having driven without wearing their seat belt in the past 30 days; nearly one-fifth (15.2%) report doing this more than once, and more than 1 in 20 (5.6%) report driving without a seat belt fairly often or regularly.
Program to Educate Teens on Importance of Buckling Up

Nashville, TN – Each year, dozens of Tennessee teens die in traffic crashes and many of those are not wearing safety belts. Traffic crashes are the leading cause of death for teenagers.
The Governor's Highway Safety Office (GHSO) wants to help save lives by encouraging more teens to wear their safety belts. The GHSO is partnering with State Farm Insurance, Jackson Area Council on Alcoholism and Drug Dependency (JACOA) and four Tennessee high schools to sponsor a program called Click It AND Ticket.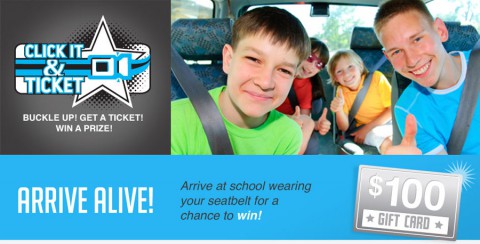 [Read more]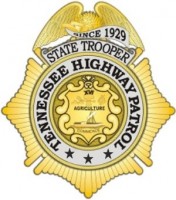 Nashville, TN – Tennessee Highway Patrol Colonel Tracy Trott is reminding motorists to exercise an abundance of caution in neighborhoods and around school zones during the upcoming 2013-2014 school year. State Troopers will target speeders, distracted drivers and those who disregard stopped school buses that are loading and unloading children.
State Troopers issued 5,247 citations in school zones during the 2012-2013 school year. That's up from 3,856 citations issued in 2011-12. Last year's citations included 759 speeding violations and two citations for passing a stopped school bus.
Campaign Aims to Save Lives on Tennessee Roadways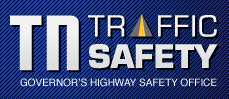 Nashville, TN – Law enforcement across the state will be out in force from July 18th to July 21st and from July 25th to July 28th for the final phase of the More Cops. More Stops. campaign to crack down on drivers who are speeding, drunk, distracted, or not wearing a seat belt.
Too many lives have been lost on Tennessee's roadways as a result of basic traffic safety law violations.
Tennessee State Troopers Target Impaired Drivers and Seat Belt Offenders

Nashville, TN – The Tennessee Department of Safety and Homeland Security today announced a reminder that the Tennessee Highway Patrol will be out in force during the Christmas Holiday period to ensure travelers reach their destination safely.
Tennessee State Troopers will focus their attention on impaired driving and seat belt usage during the holiday, beginning at 12:01am on Friday, December 21st and ending at midnight on Tuesday, December 25th.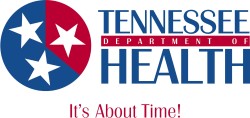 Nashville, TN – While there are health challenges in every season, the summer months are loaded with potential risks and hazards that help fill up emergency rooms and generate unnecessary misery.
Most injuries and illnesses occurring from July through September can be avoided with a liberal application of prevention. [Read more]