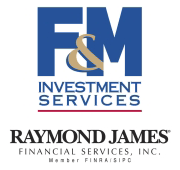 Clarksville, TN – Have you been dragging your feet on estate planning? You're not alone. Nearly 64% of U.S. adults don't even have a will, including 51% of people age 55 to 64, according to website Rocket Lawyer.
But a lack of estate plan, or an outdated one, leaves you and your family vulnerable. Your assets could get tied up in the costly court probate process after death.
Consumer Reports Monday Adviser Tests Three Software Programs

Yonkers, NY – A well-written will is essential, but you don't necessarily need an attorney to write it. A number of software providers promise to help you draft a legal will for far less than you'd pay a lawyer.
The experts at Consumer Reports Money Adviser tested three electronic offerings: LegalZoom, Rocket Lawyer, and Quicken WillMaker Plus. The result: All three are better than nothing if you have no will. But unless your needs are very simple—say, you want to leave everything to your spouse with no other provisions—none of them is likely to meet your needs. And CRMA found problems with all three. [Read more]