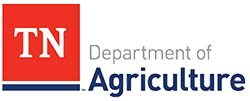 Nashville, TN – Despite the cooler temperatures, mosquitoes are still active in Tennessee. The state veterinarian is confirming a case of mosquito-borne West Nile virus (WNV) in a horse in Robertson County.
Mosquitoes transmit WNV. Sick horses cannot directly infect humans or other horses.

Nashville, TN – Tennessee Governor Bill Lee and Department of Economic and Community Development Commissioner Bob Rolfe announced Thursday, October 2nd, 2019, the 59 counties that will receive ThreeStar grants.
In total, TNECD is awarding $2.4 million in funding to Tennessee communities through this round of the ThreeStar grant program.

Nashville, TN – The Tennessee Department of Labor and Workforce Development (TDLWD) reports unemployment rates for each of Tennessee's 95 counties dropped during August 2019 according to data it released Thursday.
[Read more]

Nashville, TN – The Tennessee Department of Labor and Workforce Development (TDLWD) released data that shows July 2019 county unemployment increased in counties across the state.
Henry County unemployment in July was 4.8 percent up 0.3 percent from June's 4.5 percent.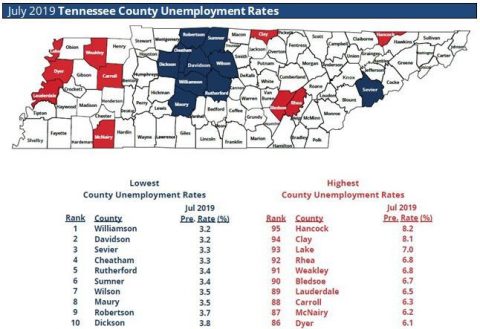 [Read more]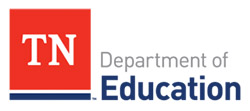 Nashville, TN – The Tennessee Department of Education Commissioner Penny Schwinn has released the TNReady assessment results which indicates that students across the state are performing better in almost all math subjects.
The TNReady scores also show that more than half the schools in Tennessee – 56 percent – improved their growth scores (TVAAS scores) from the previous year, with 41 percent of all schools earning a level 4 or 5 TVAAS rating which measures year-to-year growth.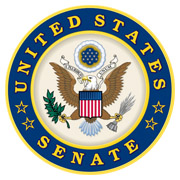 Washington, D.C. – I'm not sure who decided to call the Senate's August work period "recess," but it could use a rebrand. I'm using this month to reconnect with Tennesseans from all corners of our great Volunteer State.
This past week, I visited Middle Tennessee, and received updates from local businessmen, health care professionals, and local officials who are tuned in to the region's many successes, and emerging opportunities for growth.
Tennessee's strong workforce, right-to-work law, and central location make companies eager to set up shop.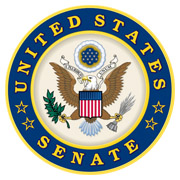 Washington, D.C. – The U.S. Senate may be out of session, but Senator Marsha Blackburn hasn't slowed down one bit! The Senator is spending August in Tennessee meeting with the people she serves and working to determine what she can do in the Senate to make each day better for her state.
Her state visits began in West Tennessee, where she met with fishermen and local officials at Sinclair's Fish Market in Paris to discuss the problems posed by Asian carp. Senator Blackburn then stopped by UT Martin to meet with Chancellor Keith Carver and members of their Army ROTC program.
Tennessee Department of Agriculture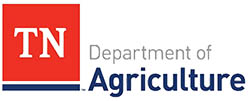 Nashville, TN – The Tennessee Department of Agriculture says as the fall weather approaches and Tennessee's agritourism season is in full swing, a visit to the farm brings smiling faces, family fun, and unforgettable memories.
"We have 12 acres of pumpkins that look amazing," Robertson County's Honeysuckle Hill Farm owner Jeff Alsup said. "With more than 25 attractions, there are activities for all ages."
Home Improvements Ranked as No. 1 Complaint Category for Second Consecutive Year

Nashville, TN – With the spring season underway, many Tennesseans are making plans to spruce up their homes with help from lawn care services and construction companies. The Tennessee Department of Commerce & Insurance's (TDCI) Division of Consumer Affairs is reminding consumers to remain savvy and make sure the individual or business you hire for these home improvement projects doesn't leave behind incomplete work and unresolved billing issues.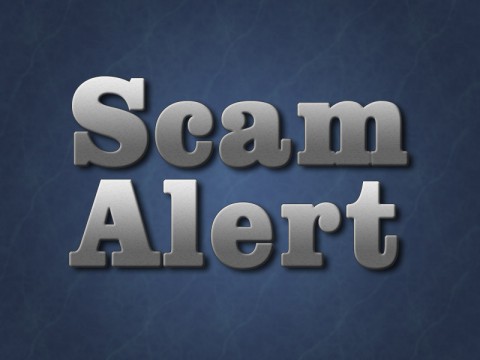 [Read more]

Nashville, TN – The Tennessee Department of Labor and Workforce Development (TDLWD) have released county unemployment statistics for January 2018. A vast majority of the state's 95 counties continue to record unemployment rates under 5 percent and every county's rate was lower than it was in January 2017.
Henry County's unemployment rate was 4.9 percent, up 1.0 percent from December's 3.9 percent.