Philadelphia, PA – New four-week COVID-19 projections released today by PolicyLab at Children's Hospital of Philadelphia (CHOP) show while many U.S. counties are experiencing increased cases of the virus as they reopen, large second waves of widespread community transmission are not currently forecasted in most areas.

Seattle, WA – Home sales slipped and the number of homes listed for sale plunged as the U.S. coronavirus crisis turned into a national emergency in March, according to a new report from Redfin (www.redfin.com), the technology-powered real estate brokerage.
However, the U.S. median home sale price continued to increase, gaining 7.1% year over year and 3.3% month over month to $303,200.

Plymouth Meeting, PA – INOVIO Pharmaceuticals, Inc. (NASDAQ:INO) today, Monday, April 6th, 2020, announced that the U.S. Food and Drug Administration (FDA) has accepted the company's Investigational New Drug (IND) application for INO-4800, its DNA vaccine candidate designed to prevent Coronavirus (COVID-19) infection, paving the way for Phase 1 clinical testing of INO-4800 in healthy volunteers beginning this week. The first dosing is planned for today.
Philadelphia, PA – Millions of people are living with structural heart disease in the United States, and many may be unaware or lack effective diagnoses and treatments. It is with these patients in mind that today, the American Heart Association® is announcing a new quality improvement initiative.
With support from Edwards Lifesciences, the patient-centered initiative is dedicated to effective identification and appropriate treatment with an initial focus on a prevalent structural heart disease, aortic stenosis.
Philadelphia, PA – While clinical
In an effort to combat this, the Mitral Foundation and the American Heart Association® today launched a joint recognition program to identify, recognize and promote the nation's recognized medical centers for mitral valve repair surgery.
Philadelphia, PA – The American Heart Association, the world's leading voluntary organization devoted to a world of longer, healthier lives, today announced an aggressive, three-pronged initiative involving research, policy advocacy and youth activation intended to urgently address the epidemic of youth e-cigarette use.
The initiative, launched as 1 in 4 high school students nationwide report using e-cigarettes, has three central components.
Philadelphia, PA – Aramark, the largest U.S.-based food services provider, and the American Heart Association, the leading voluntary health organization devoted to a world of longer, healthier lives, are kicking summer grilling into high gear by sharing a list of heart-healthy recipes and inspiring people to give new plant-forward menus a try this summer.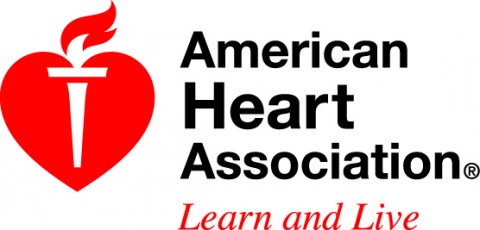 Anaheim, CA – Men are more likely to receive bystander CPR in public locations compared to women, and they are more likely to survive after the life-saving measure, according to preliminary research presented at the American Heart Association's Scientific Sessions 2017, a premier global exchange of the latest advances in cardiovascular science for researchers and clinicians.
Using data from the Resuscitation Outcomes Consortium, a network of regional clinical centers in the United States and Canada studying out-of-hospital treatments of cardiac arrest and trauma, researchers analyzed 19,331 cardiac events in the home and in public.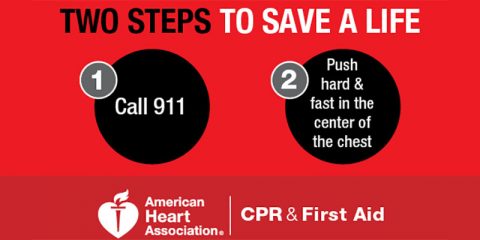 [Read more]
Circulation: Cardiovascular Genetics Journal Report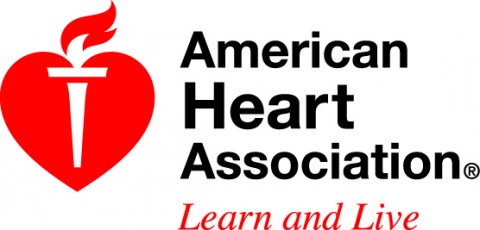 Dallas, TX – The public should be consulted before gene editing is used to treat human embryos, according to a survey of scientists published in the American Heart Association's journal Circulation: Cardiovascular Genetics.
"Early studies with human embryos have established the feasibility of human germline genome editing but raise complex social, ethical and legal questions," said Kiran Musunuru, M.D., Ph.D., MPH, lead survey author and an associate professor of cardiovascular medicine and genetics at the Perelman School of Medicine at the University of Pennsylvania in Philadelphia.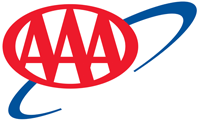 Tampa, FL – The average price at the pump has fallen for 15 of the last 16 days, for a total savings of 4 cents per gallon. The national average currently sits at $2.22 per gallon, which is two cents less than one week ago, one cent more than one month ago and 1 cent more year-over-year.
The National average is down 17 cents per gallon versus the 2016 peak price reached in June ($2.39).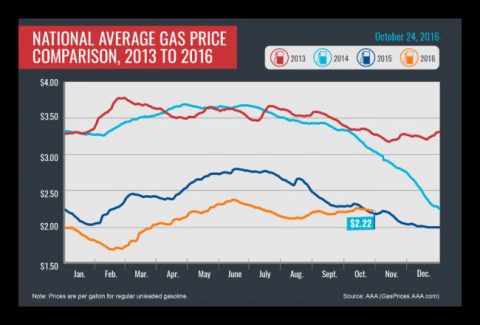 [Read more]