Philadelphia, PA – Millions of people are living with structural heart disease in the United States, and many may be unaware or lack effective diagnoses and treatments. It is with these patients in mind that today, the American Heart Association® is announcing a new quality improvement initiative.
With support from Edwards Lifesciences, the patient-centered initiative is dedicated to effective identification and appropriate treatment with an initial focus on a prevalent structural heart disease, aortic stenosis.
Philadelphia, PA – While clinical
In an effort to combat this, the Mitral Foundation and the American Heart Association® today launched a joint recognition program to identify, recognize and promote the nation's recognized medical centers for mitral valve repair surgery.
Philadelphia, PA – The American Heart Association, the world's leading voluntary organization devoted to a world of longer, healthier lives, today announced an aggressive, three-pronged initiative involving research, policy advocacy and youth activation intended to urgently address the epidemic of youth e-cigarette use.
The initiative, launched as 1 in 4 high school students nationwide report using e-cigarettes, has three central components.
Philadelphia, PA – Aramark, the largest U.S.-based food services provider, and the American Heart Association, the leading voluntary health organization devoted to a world of longer, healthier lives, are kicking summer grilling into high gear by sharing a list of heart-healthy recipes and inspiring people to give new plant-forward menus a try this summer.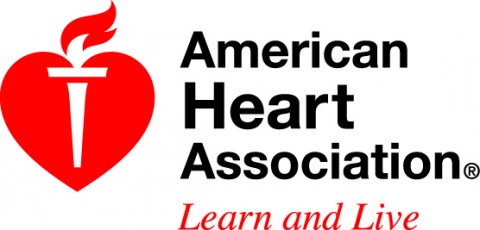 Anaheim, CA – Men are more likely to receive bystander CPR in public locations compared to women, and they are more likely to survive after the life-saving measure, according to preliminary research presented at the American Heart Association's Scientific Sessions 2017, a premier global exchange of the latest advances in cardiovascular science for researchers and clinicians.
Using data from the Resuscitation Outcomes Consortium, a network of regional clinical centers in the United States and Canada studying out-of-hospital treatments of cardiac arrest and trauma, researchers analyzed 19,331 cardiac events in the home and in public.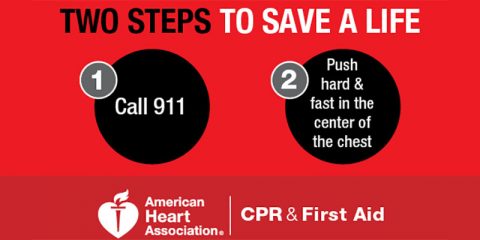 [Read more]
Circulation: Cardiovascular Genetics Journal Report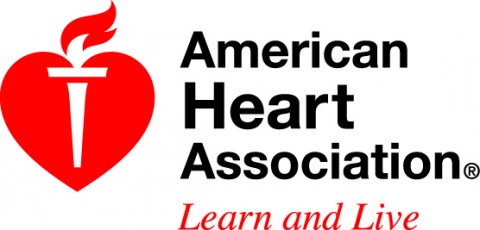 Dallas, TX – The public should be consulted before gene editing is used to treat human embryos, according to a survey of scientists published in the American Heart Association's journal Circulation: Cardiovascular Genetics.
"Early studies with human embryos have established the feasibility of human germline genome editing but raise complex social, ethical and legal questions," said Kiran Musunuru, M.D., Ph.D., MPH, lead survey author and an associate professor of cardiovascular medicine and genetics at the Perelman School of Medicine at the University of Pennsylvania in Philadelphia.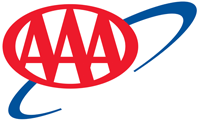 Tampa, FL – The average price at the pump has fallen for 15 of the last 16 days, for a total savings of 4 cents per gallon. The national average currently sits at $2.22 per gallon, which is two cents less than one week ago, one cent more than one month ago and 1 cent more year-over-year.
The National average is down 17 cents per gallon versus the 2016 peak price reached in June ($2.39).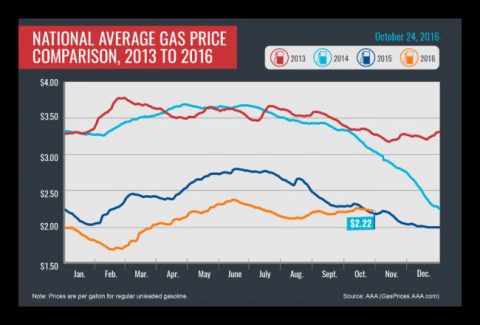 [Read more]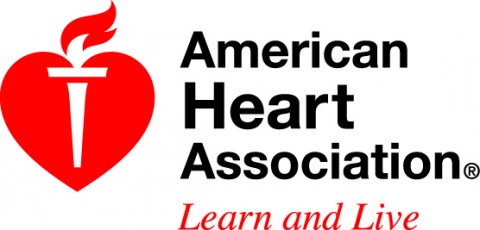 Los Angeles, CA – Higher pollution levels were linked to a higher total number of strokes, and researchers said it reaffirmed the growing evidence that climate change and overall air quality contributes to cardiovascular disease, according to research presented at the American Stroke Association's International Stroke Conference 2016.
The study, which used data from the United States and China, is one of the first to investigate the interaction between air quality and the number of stroke cases (prevalence) along with the potential effect of temperatures on the association.
Part of Wider Effort to Protect Taxpayers, Prevent Refund Fraud
Washington, D.C. – Continuing a year-long enforcement push against refund fraud and identity theft, the Internal Revenue Service today announced the results of a massive national sweep in recent weeks targeting identity theft suspects in 32 states and Puerto Rico, which involved 215 cities and surrounding areas.
The coast-to-coast effort against 389 identity theft suspects led to 734 enforcement actions in January, including indictments, informations, complaints and arrests. The effort comes on top of a growing identity theft effort that led to 2,400 other enforcement actions against identity thieves during fiscal year 2012.
How to spend less and get more-plus new in-store programs that can help you save

Yonkers, NY – Grocery stores are offering a slew of time and money-saving incentives including free shipping offers for online orders and an ever-expanding catalog of mobile apps and deals.
The September 2012 issue of ShopSmart magazine, from the publisher of Consumer Reports, features a simple guide to the new world of grocery shopping including tips for stretching your grocery dollars to the max. [Read more]