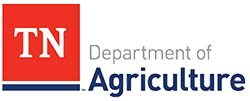 Nashville, TN – Tennessee Governor Bill Lee has recognized Wes Montooth of the Tennessee Department of Agriculture with the Governor's Excellence in Service Award. The biannual award recognizes outstanding state employees who elevate the way Tennessee State Government delivers services.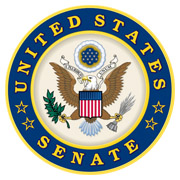 Washington, D.C. – I'm not sure who decided to call the Senate's August work period "recess," but it could use a rebrand. I'm using this month to reconnect with Tennesseans from all corners of our great Volunteer State.
This past week, I visited Middle Tennessee, and received updates from local businessmen, health care professionals, and local officials who are tuned in to the region's many successes, and emerging opportunities for growth.
Tennessee's strong workforce, right-to-work law, and central location make companies eager to set up shop.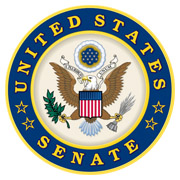 Washington, D.C. – The U.S. Senate may be out of session, but Senator Marsha Blackburn hasn't slowed down one bit! The Senator is spending August in Tennessee meeting with the people she serves and working to determine what she can do in the Senate to make each day better for her state.
Her state visits began in West Tennessee, where she met with fishermen and local officials at Sinclair's Fish Market in Paris to discuss the problems posed by Asian carp. Senator Blackburn then stopped by UT Martin to meet with Chancellor Keith Carver and members of their Army ROTC program.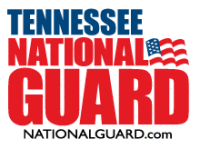 Nashville, TN – Late on Presidents Day 2015, 19 members of the Tennessee Army National Guard's 194th Engineer Brigade, equipped with High Mobility Multipurpose Wheeled Vehicles (HMMWV's), were called out to perform health and wellness checks on motorists in response to rapidly deteriorating road conditions on two major interstates.
That was two weeks ago, and today, Tennessee Army and Air Guard personnel are still at work aiding state and local responders in efforts to recover from a severe winter storm that swept across the state in two waves.

Nashville, TN – A quarantine for Emerald Ash Borer (EAB), an invasive insect that destroys ash trees, has been expanded to seven additional counties in Middle and East Tennessee. Clay, Fentress, Macon, Morgan, Overton, Pickett, and Rhea counties have been added to the list of areas restricted for the movement of ash trees and ash tree products.
This brings the total number of Tennessee counties under a state and federal EAB quarantine to 34.
Hot Weather Safety will become increasingly important this week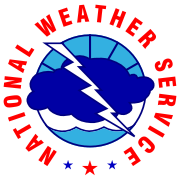 Nashville, TN – The National Weather Service reports it is expected to be seasonably warm and humid this weekend. Clouds and thunderstorms will help to keep afternoon high temperatures mainly in the 80s.
However, by next Tuesday you can expect more sunshine and fewer storms, as a result, you can expect high temperatures to push into the the lower and middle 90s, with afternoon heat index values forecast to soar to between 100 and 103 degrees across much of Middle Tennessee.
Habitat International CEO Jonathan Reckford to speak at Governor's Reception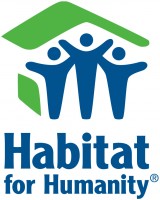 Nashville, TN – Habitat for Humanity is celebrating its 35th anniversary in the State of Tennessee with a reception at the Governor's Residence Thursday, October 24th from 6:00pm to 8:00pm where Jonathan T.M. Reckford, CEO of Habitat for Humanity International, will be presenting special recognition to significant supporters whose partnership has contributed so greatly in helping the Habitat for Humanity reach this milestone.
Tennessee ranks fourth in the number of new Habitat for Humanity homes built nationwide.
Tennessee State Troopers will strictly enforce "No Refusal" Law in 16 Counties

Nashville, TN – Five people lost their lives in vehicular crashes on Tennessee roadways during last year's New Year's Eve holiday period. Sixty percent of those fatalities occurred in alcohol-related crashes.
That's why the Tennessee Highway Patrol will join with local law enforcement agencies to conduct another "No Refusal" DUI enforcement campaign during the 2012-13 New Year's Eve holiday, beginning at 6:00pm, Friday, December 28th and concluding at midnight on Tuesday, January 1st, 2013. [Read more]
Offering convenient quality accommodations at an exceptional value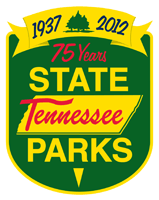 Nashville, TN – Tennessee State Parks will offer special winter rates for 360 villas and cabins, along with six state park inns from November 15th, 2012, through March 15th, 2013.
With a state park within an hour's drive of just about anywhere in Tennessee, families and groups seeking unique recreation opportunities and high-quality accommodations can find the perfect getaway – all at an exceptional value and a bit closer to home. [Read more]
Offering quality accommodations at an exceptional value, all in your own backyard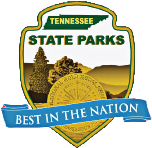 Nashville, TN – Tennessee State Parks will offer special winter rates for 360 villas and cabins, along with six state park inns from November 1st, 2011, through March 31st, 2012.
With a Tennessee State Park within an hour's drive of just about anywhere in the state, families and groups seeking unique recreation opportunities and high-quality accommodations can find the perfect getaway – all at an exceptional value and a bit closer to home. [Read more]