Titans Quarterback Jake Locker launches team's tour through the Mid-South on April 29th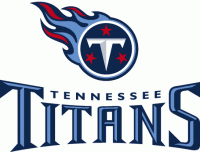 Nashville, TN – The Tennessee Titans have announced the complete itinerary for the Academy Sports + Outdoors Titans Caravan, a regional series of school visits and free, public autograph signings. The Caravan will make 44 total stops in Tennessee, Kentucky and Alabama from April 29th through May 10th.
The Titans Caravan will be in Paris, TN at the Clifty Farm Country Ham, located at 1500 Highway 641, on Tuesday April 30th starting at 3:00pm.
Throughout history, people have given thanks for many reasons. Thanks is given often in joyful celebration and sometimes in solemn, even prayerful, ceremony.
The United States, over hundreds of years, has come to observe a national holiday for giving thanks.
It is a time to celebrate family and friends, the arrival of crisp fall weather, the turning of the leaves, football, turkey, cornbread dressing and pumpkin pie. [Read more]