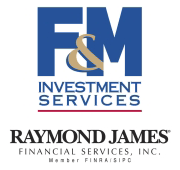 Clarksville, TN – Parting ways with a spouse can be stressful and challenging, and navigating the process requires careful planning to answer questions like: Where will you live? How will this affect your children? How will the divorce impact your financial future?
These questions may lead to difficult conversations, but they're worth having, no matter how overwhelming the prospect of life on your own may be. The answers will help you better navigate the legal, financial and emotional issues to come.
Start by building a team that will see you through the emotional aspects and keep your best interests top of mind.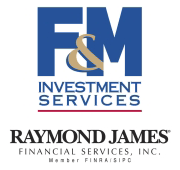 Clarksville, TN – Life's long and winding road generally includes plenty of side trips on the way to a comfortable retirement. There may be homes to buy, children to raise and educate, careers to pursue, a vacation here and there.
When done strategically, borrowing can help you address those needs – like purchasing a home – without derailing long-term goals, such as a comfortable retirement. The key is to consider how the loan will work within your overall financial picture, taking into account each factor including the interest, duration and regular payments.

Washington, D.C. – Existing-home sales ascended in October for the second straight month and eclipsed June's cyclical sales peak to become the highest annualized pace in nearly a decade, according to the National Association of Realtors®.
All major regions saw monthly and annual sales increases in October.
Branching out allows your retirement savings to weather different seasons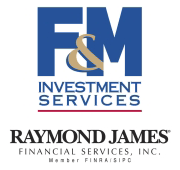 Clarksville, TN – There are many factors to consider when it comes to planning for a secure and fulfilling retirement – from how you'll fill your time to where you'll live and how you'll pay for it all. One solution is diversifying your retirement income.
Similar to asset allocation among your investments, this approach advocates establishing independent streams of income that could provide needed cash flow under a variety of circumstances. The big idea is to put your eggs in several baskets since none of us know what the markets will do over 20 to 30 years of retirement, much less how long we'll need our money to last.
'Dispirited' Consumers Facing Difficulties with Jobs, Weak Finances

Yonkers, NY – August's Consumer Reports Index, a measure of overall consumer sentiment, fell to its lowest level since December 2009 and registered its sharpest drop in two years, as recent events in Washington about the debt ceiling debate fixed attention on the weak economy.
"The debt ceiling debate in Washington focused the consumer's attention fully on the dire state of the economy, leaving many in a dispirited mood," said Ed Farrell, director of the Consumer Reports National Research Center. "Americans are facing real financial difficulties due to weak employment, which is a key impediment to an economic recovery. This is reflected in nearly every measure of the consumer's experience." [Read more]
Income Reduction Eligibility Key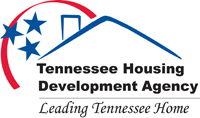 Nashville, TN – Tennessee Housing Development Agency is able to make mortgage payments for eligible homeowners through the U.S. Treasury's Hardest Hit Fund. Eligibility questions are available on the application portal: www.KeepMyTNHome.org.
The program is designed to help unemployed and substantially underemployed homeowners meet their mortgage obligations. Tennessee was allocated $217,315,593 million dollars for the program which is administered by states' housing finance agencies. [Read more]
Protecting your assets — what to do if disaster strikes

Yonkers, NY – With natural disasters like hurricanes, earthquakes and tornados in the news so often, and the economy still struggling to stabilize, consumers are rightly concerned these days about their financial future should serious trouble strike.
"You can count on the government and sometimes your employer to help, but most of the burden of safeguarding your finances still falls on your shoulders," said Noreen Perrotta, Editor, Consumer Reports Money Adviser.
The experts at Consumer Reports Money Adviser provide the following checklist to help you fill any holes in your financial safety net. [Read more]
1/3 of Americans Highly Unlikely to Qualify for a Mortgage Today
While Less Than Half Qualify for the Best Rates

Seattle, WA – Nearly one-third of Americans are unlikely to qualify for a mortgage because their credit scores are too low, making homeownership out of reach for many. This is according to an analysis of more than 25,000 loan quotes and purchase requests on Zillow Mortgage Marketplace during the first half of September.
Borrowers with credit scores under 620 who requested purchase loan quotes for 30-year fixed, conventional loans were unlikely to receive even one loan quote on Zillow Mortgage Marketplace(1), even if they offered a relatively high down payment of 15 to 25 percent. Nearly one-third of Americans, or 29.3 percent, has a credit score this low, according to data provided by www.myFICO.com. [Read more]