Boston, MA – Use of the illegal stimulant methamphetamine causes build-up of tough protein fibers in heart muscle, which may help explain the development of enlarged hearts and heart failure in users, according to preliminary research presented at the American Heart Association's Basic Cardiovascular Sciences 2019 Scientific Sessions.
Methamphetamine, also known as meth, is an extremely addictive and commonly abused stimulant drug, with 1.6 million Americans reporting using the drug in 2017.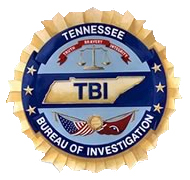 Nashville, TN – Tennessee Bureau of Investigation Special Agents with the Drug Investigation Division are concerned about recent evidence submissions to the TBI crime lab.
Two different pieces of evidence from ongoing drug cases contained a deadly combination of drugs, and Agents are worried that there are more lethal blends of drugs being sold and used that will have deadly consequences.
This a toxic mix of drugs that Forensic Scientists in the TBI labs have rarely, if ever, seen in evidence submissions.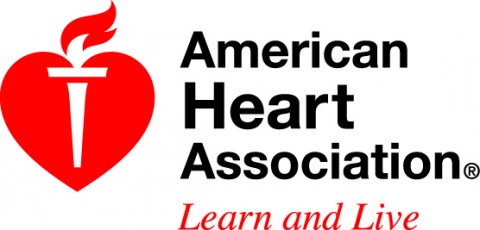 Anaheim, CA – Heart failure associated with methamphetamine (meth) use has risen dramatically in recent years among U.S. veterans, according to preliminary research presented at the American Heart Association's Scientific Sessions 2017, a premier global exchange of the latest advances in cardiovascular science for researchers and clinicians.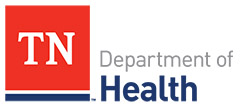 Nashville, TN – Tennessee Department of Health data show 1,631 Tennesseans died from drug overdoses in 2016, the highest annual number of such deaths recorded in state history. This is an increase from the 1,451 overdose deaths recorded among Tennessee residents in 2015.
"Each of these numbers represents a person, with family and friends who are now facing the loss of someone dear to them to a cause that is preventable," said TDH Commissioner John Dreyzehner, MD, MPH.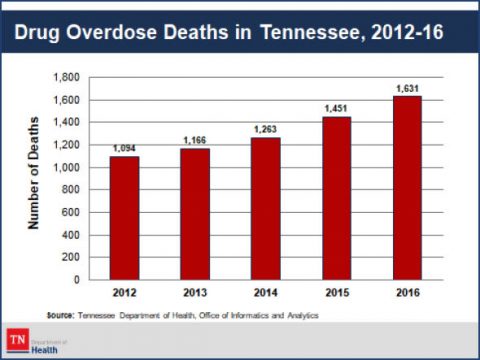 [Read more]
Multi-year action plan resulting from collaboration of 11 state agencies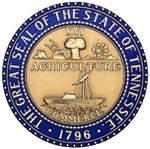 Nashville, TN – Tennessee Governor Bill Haslam today announced a comprehensive, multi-year action plan designed to improve public safety statewide.
The Governor's Public Safety Subcabinet Working Group, which includes commissioners and representatives from 11 state agencies, submitted the plan after months of meetings with more than 300 public safety professionals and stakeholders across the state.
The three goals of the public safety action plan are to significantly reduce drug abuse and drug trafficking; curb violent crime; and lower the rate of repeat offenders. There are 11 objectives and 40 action steps outlined in the plan, all specifically linked to those goals.