Nashville, TN – The Tennessee Wildlife Resources Agency (TWRA) says a Madison County deer sampled within 10 miles of Crockett County and Gibson County has tested positive for chronic wasting disease.
This causes Crockett County and Gibson County to become high-risk CWD counties. The TWRA fully expects more counties to be included in the CWD affected area this year.

Nashville, TN – Tennessee Wildlife Resources Agency (TWRA) Tennessee's statewide three-day archery private lands only/antlered only deer season will be held August 23rd-25th, 2019. In addition, newly-created muzzleloader/archery, antlered only hunt for the new Unit CWD for private lands and selected public lands will take place.
Unit CWD hunting regulations only apply to CWD positive counties of Fayette County, Hardeman County, and Madison County and CWD high-risk counties of Chester County, Haywood County, McNairy County, Shelby County, and Tipton County.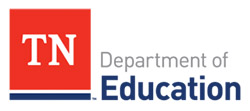 Nashville, TN – The Tennessee Department of Education Commissioner Penny Schwinn has released the TNReady assessment results which indicates that students across the state are performing better in almost all math subjects.
The TNReady scores also show that more than half the schools in Tennessee – 56 percent – improved their growth scores (TVAAS scores) from the previous year, with 41 percent of all schools earning a level 4 or 5 TVAAS rating which measures year-to-year growth.

Nashville, TN – The Tennessee Wildlife Resources Agency (TWRA) says the 2019-20 Tennessee Hunting and Trapping Guide has arrived. The guide is available at all TWRA offices and will be distributed at license vendors throughout the state.
The guide is also available online. Users may access the new interactive, mobile-friendly, eregulations site, www.eregulations.com/tennessee/hunting/ or download the full PDF document as in years past. Both options are available on the agency website at www.tnwildlife.org
[Read more]
Tennessee State Government

Nashville, TN – Monday night, Tennessee Governor Bill Lee delivered his first State of the State address and presented budget priorities to a joint session of the General Assembly in the House Chamber.
Governor Lee proposed a strong, conservative budget with a record-breaking deposit to the Rainy Day Fund that will lift the state savings account to a historic high $1.1 billion.
Tennessee Department of Agriculture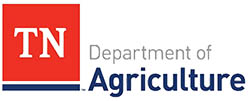 Nashville, TN – The Tennessee Department of Agriculture is advising soybean and cotton farmers to follow federal guidelines when applying pesticides containing dicamba approved for "over-the-top" use.
Dicamba products are commonly used to control weeds in soybean and cotton fields. Each product includes an extensive and detailed label outlining the requirements for use.
Tennessee Department of Health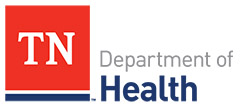 Nashville, TN – Tennessee Department of Health says Get a flu shot! Tennessee's county health departments are holding special "FightFluTN" events December 5th, 2018 to provide flu shots at no charge to increase the number of people vaccinated in Tennessee.
The Tennessee Department of Health urges all Tennesseans who have not yet received a flu shot this flu season to get one as soon as possible, as seasonal influenza is spreading across the state.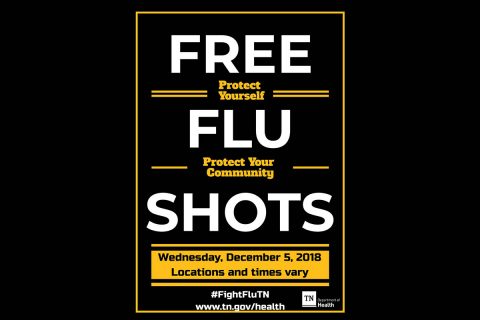 [Read more]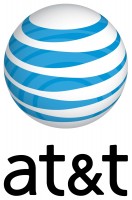 Nashville, TN – AT&T* has expanded internet access in communities throughout Tennessee to better serve those in rural and urban areas alike.
As part of our FCC Connect America Fund commitment, AT&T has deployed high-speed internet service to rural and underserved locations in parts of 51 counties serving more than 37,000 Tennessee locations.
For much of this rural deployment, AT&T is using its Fixed Wireless Internet service. Launched in Tennessee in June of 2017, this innovative service delivers an internet connection with download speeds of at least 10Mbps and upload speeds of at least 1Mbps to homes and small businesses.

Nashville, TN – The Tennessee Wildlife Resources Agency has announced that antlerless deer hunting will be allowed on all privately owned lands in Unit L counties January 8th-12th, 2018. This is the third year for the five days of hunting following the completion of the deer season on January 7th.
Privately owned lands include leased land and lands owned by individuals.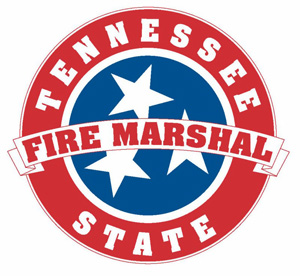 Nashville, TN – Consumers might know them as haunted houses or haunted mansions. But in Tennessee, they're called Special Amusement Buildings – and they have their own set of regulations.
As the Halloween season ramps up, the Tennessee State Fire Marshal's Office (SFMO) reminds consumers that safety features at Special Amusement Buildings are in place to help protect visitors and eliminate real-life scares.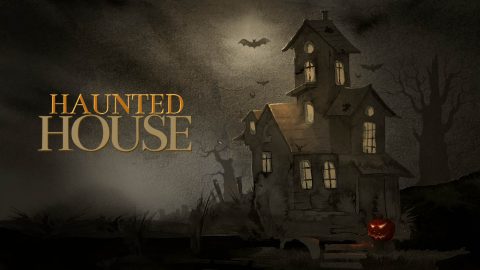 [Read more]